Dark Academia Clothing: Get Some Ideas On This Fashion Trend!
Mar 23, 2022 by Modakawa
When the topic is about fashion trends, the trendiest fashion right now is Dark Academia. You can see that social media accounts are flooded with posts related to the hashtag Dark Academia. This trend is growing quite fast, and it is becoming one of the favorite trends among the new generation. If you are new to this trend, then there must be a lot of questions in your mind about - what is Dark Academia fashion or how to pick the right clothes or what is the origin of this fashion? Well, we have all the answers for you. Read on.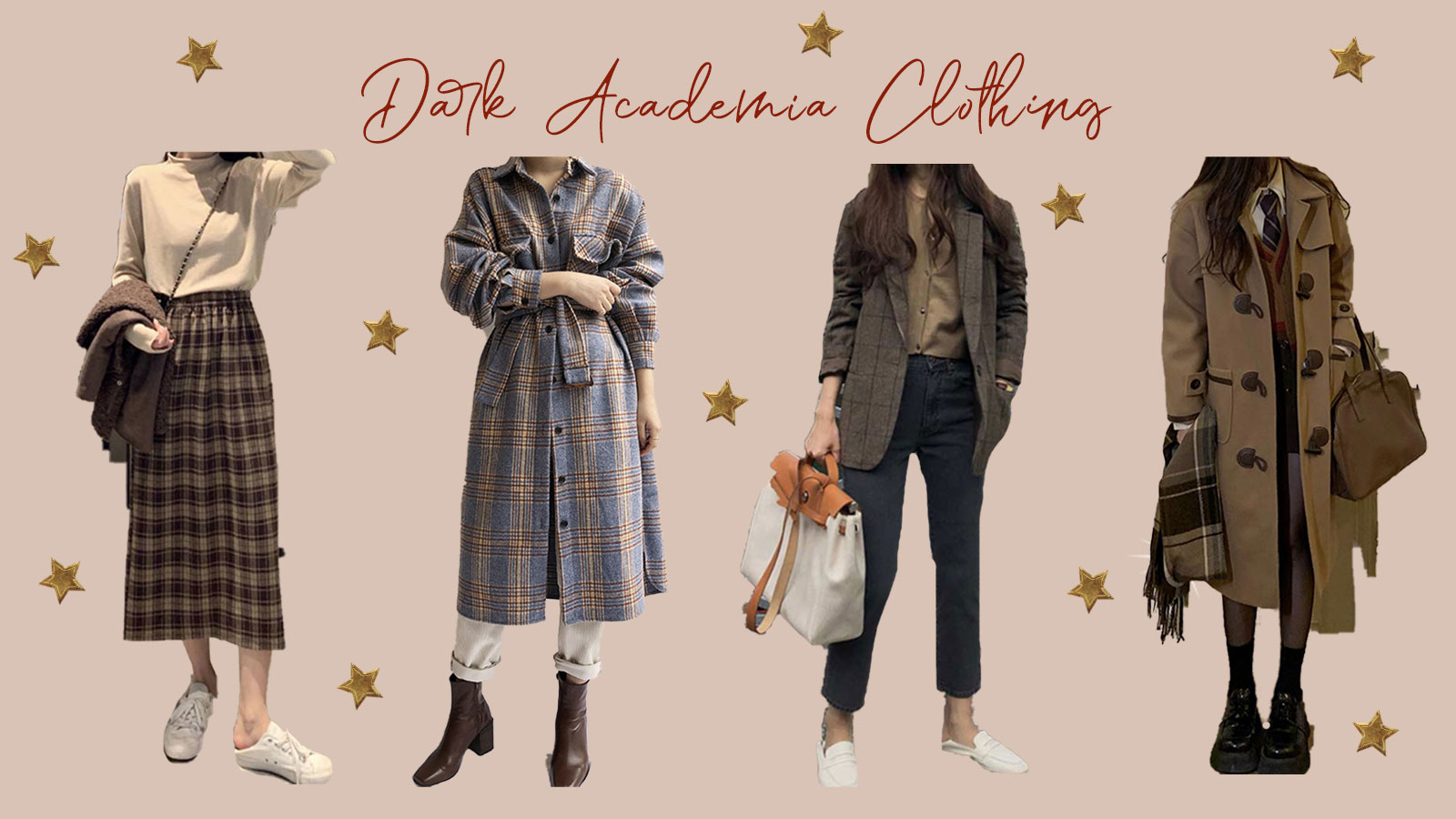 The Dark Academia, mainly, refers to the new aesthetic style which derives its inspiration from classic Greek writing, arts and architecture. This style is infused deeply with the concept of death and Gothic elements. This fashion is actually designed to reflect the subculture, which can emphasize on learning, education, writing, and reading. Hence, this fashion has a touch of 'academy', which makes it a Dark Academia style. This fashion has a darker or gothic edge with its root connected to the academic aesthetic. Hence, the fashion mostly consists of dark-patterned tights, dark trousers, crisp linen shirts, and tweed blazers.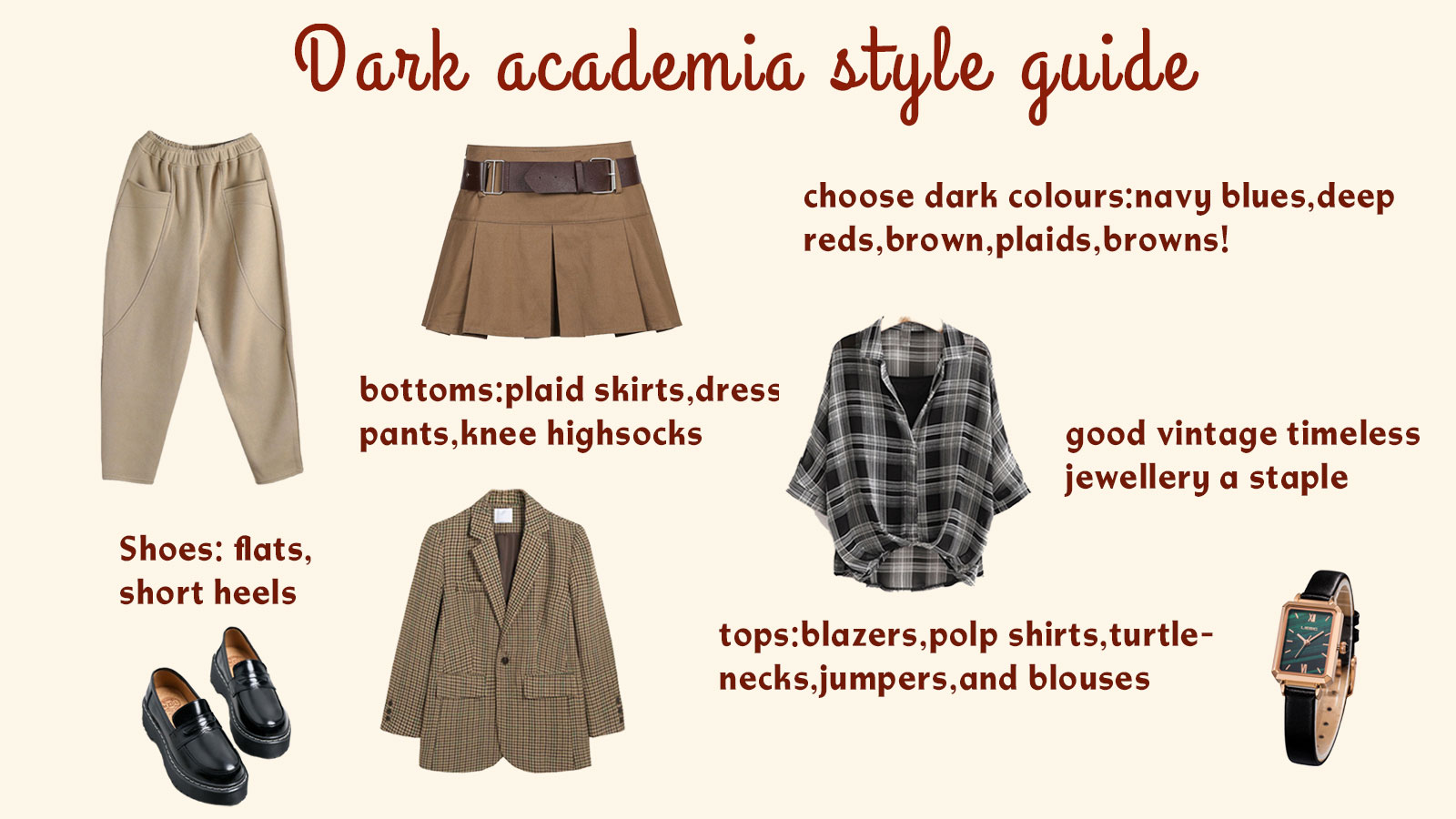 The Origins of Dark Academia Fashion
The first appearance of 'Dark Academia' was noted on one of the most popular blogging platforms named 'Tumblr' in 2015. However, at first, this trend looked more like that of a book club than that of the internet aesthetic. The main reason behind this is the 1992 novel called 'The Secret History' written by the US writer named Donna Tartt. This book is mainly based on the story of a group of eccentric students from one of the best universities. These students, along with their professors, will isolate themselves from others for engaging in some of the intellectual discussions.
Over a few years, this Dark Academia has gradually developed to be a complete lifestyle concept from just a mere intellectual community. The concept got spurred more because of the hype on social media platforms. The posts on Instagram and videos on TikTok made it even more popular among people.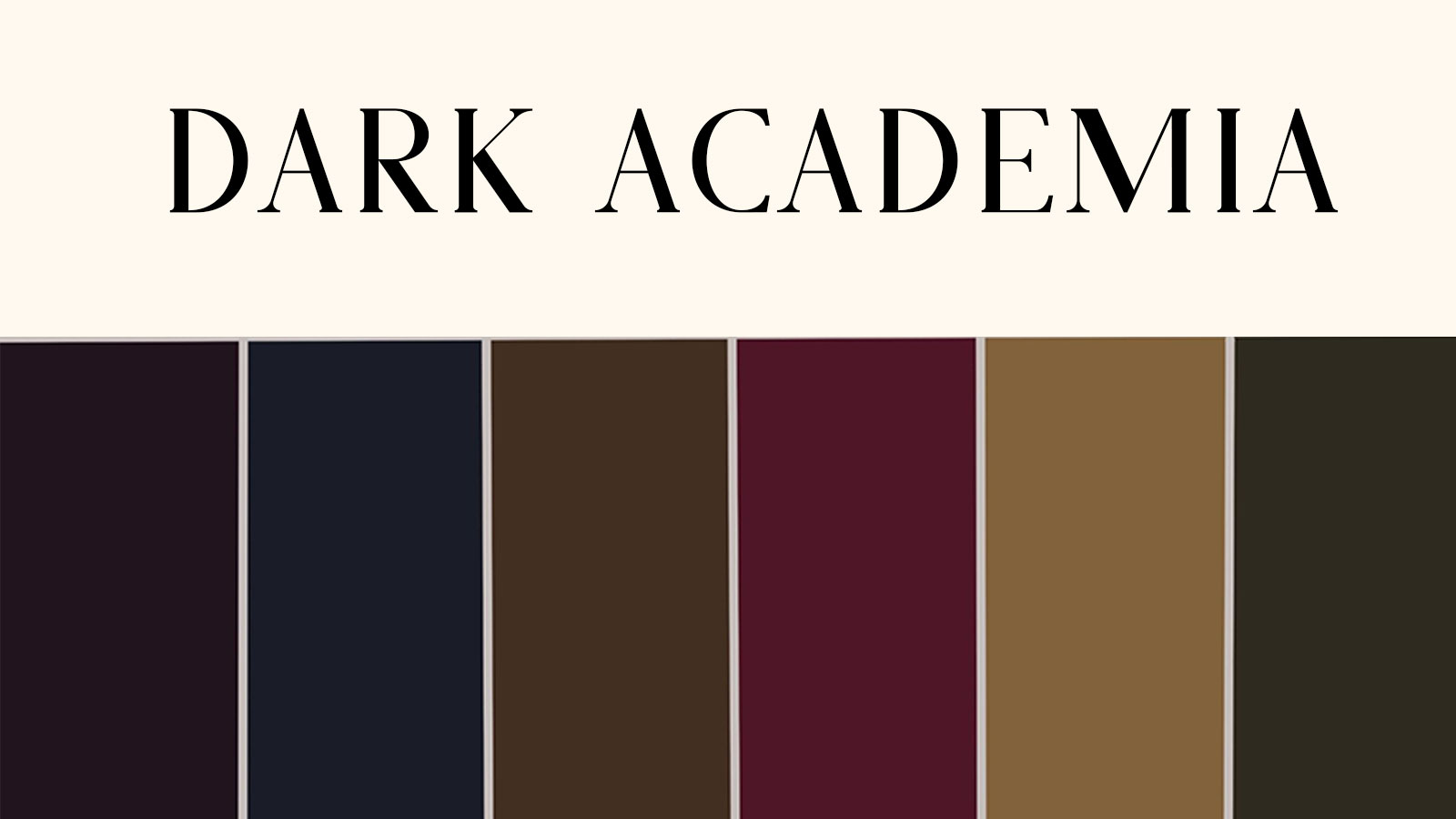 What are the Best Matching Dark Academia Colors?
The concept of Dark Academia mainly focuses on dark colors. Hence, the most popular seasons for trying out the Dark Academia clothing are winter and fall. This can incorporate the dark seasonal colors like dark green, burgundy, black and dark brown, etc.
Nowadays, everything comes with an improvised version. So, if you don't want to wear these dark colors, but still love the concept of Dark Academia outfits, there is also a solution. You can also incorporate some of the lighter colors for your Dark Academia outfits. This can help you in achieving the style in more of a 'Light Academia'.
Regardless of whether you choose dark colors or light colors, the Dark Academia style still helps you get that preppy, historical, and vintage style. Hence, both the dark and the light color options look equally amazing.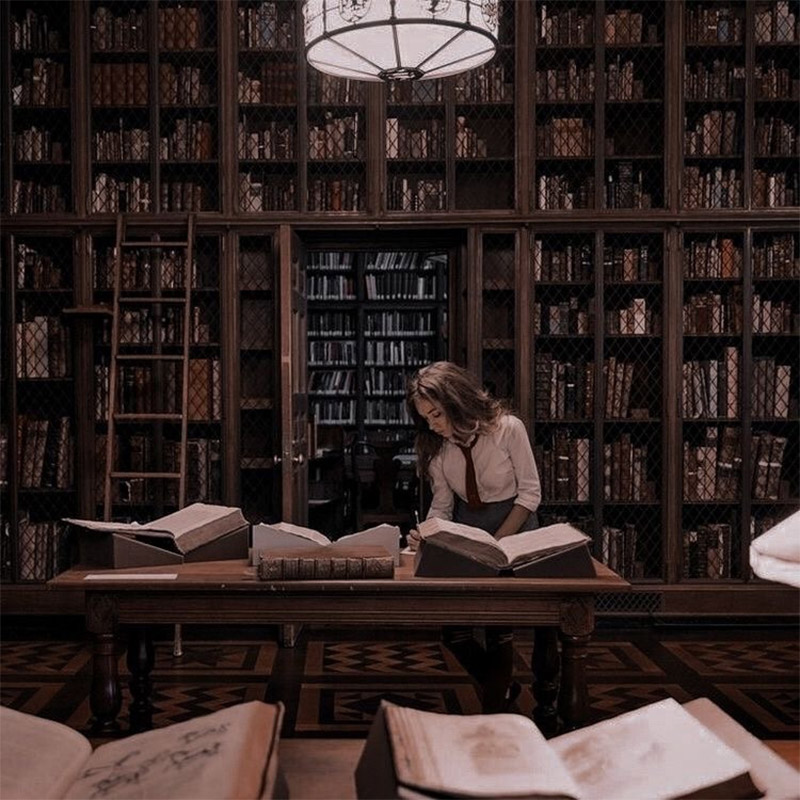 The Dark Academia aesthetic is mainly drawn from the arts and culture of ancient Greek history and also from the films of Harry Potter. This fashion aesthetic is quite popular among teenagers as they keep on posting photos on their social media accounts. These pictures mainly consist of woolen sweaters, chocolate-colored brown pants, cardigans with rich textures, and more, mostly inspired by the series of Harry Potter movies.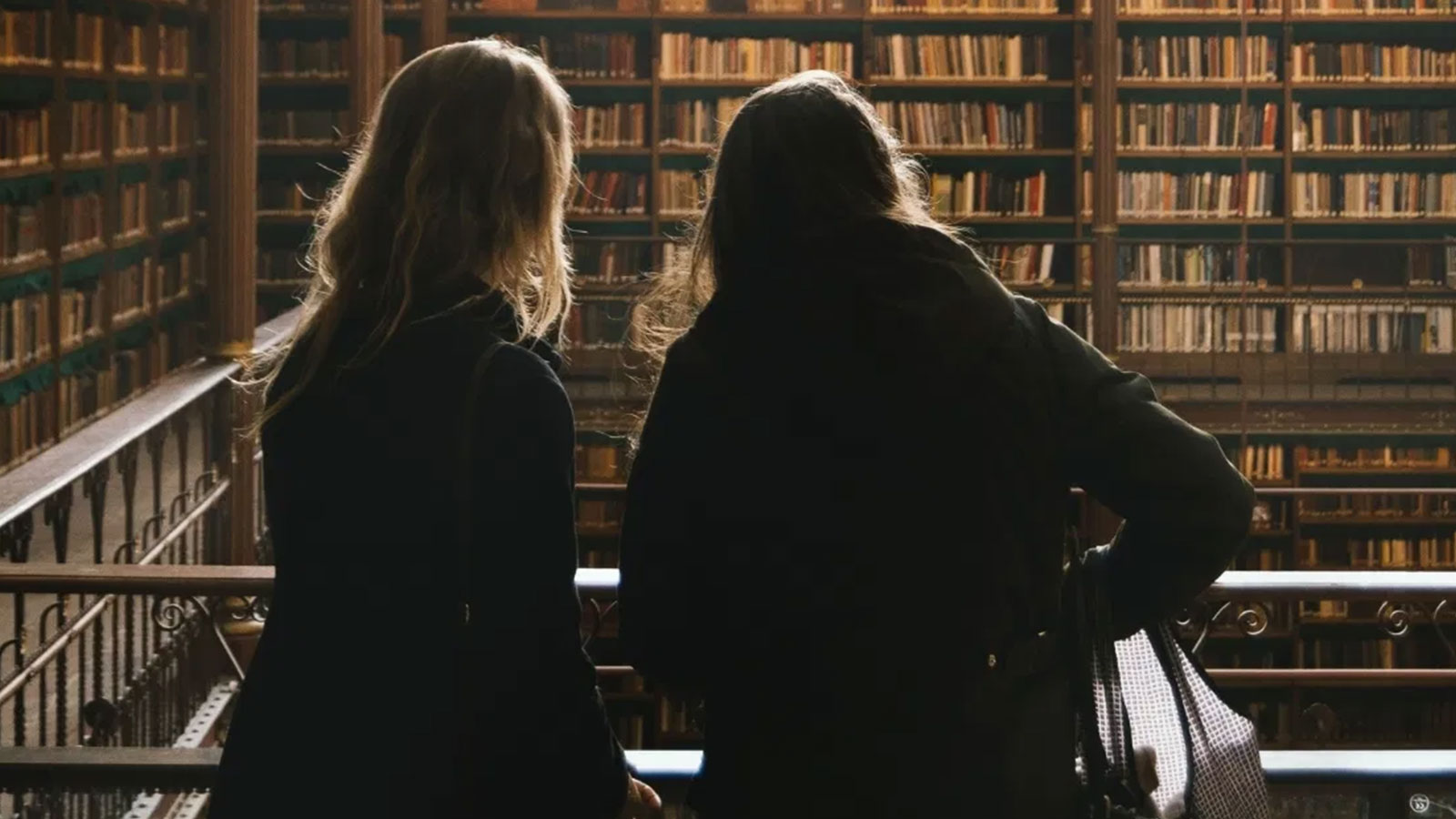 Why is Dark Academia so Popular?
If you are new to this concept and you are seeing Dark Academia outfits everywhere, one of the most important things that can come to your mind is - 'why Dark Academia is so popular at this point'. Well, we have the answers for you.
Due to the pandemic situation worldwide, schools throughout the world have come to a complete hall. The classes are mostly online, and the students do not have to go to schools, colleges, or universities to attend classes. Even the proms, fashion show-offs, and graduations have also come to a halt.
Moreover, no one knows exactly when the situation will go back to normal, and students will be able to go to the classes or schools like usual. Hence, the teenagers are missing their schools, and they have chosen this Dark Academia style to keep them connected in a way to their school life.
The concept of this fashion trend mainly started before the Coronavirus. But it became a fashion trend right after the Lockdown started. The teenagers, as well as the college and university students, started to post their Dark Academia outfits on social media platforms.
The gloominess of the COVID-19 has definitely played a part in bringing out the Gothic vibe among people. This has made the Dark Academia popular among three groups:
LGBTQ+ community
Students
Plus size

Dress Code of Dark Academia Fashion
This fashion is quite popular, and you can follow this fashion by following the three main things. These are:
First Code
The garments that you will choose must have a vintage touch. It can be from any online websites or thrift stores that sell secondhand fashion items. Also, make sure that those garments have a gothic vibe.
Second Code
Your overall outfit must have a very intellectual look. Hence, it is important to accessorize your outfit with handwritten notes, leather-bound books, and maps rolled up, which are coming out of the handbag.
Third Code
This Dark Academia style depends mainly on some of the staple items that are: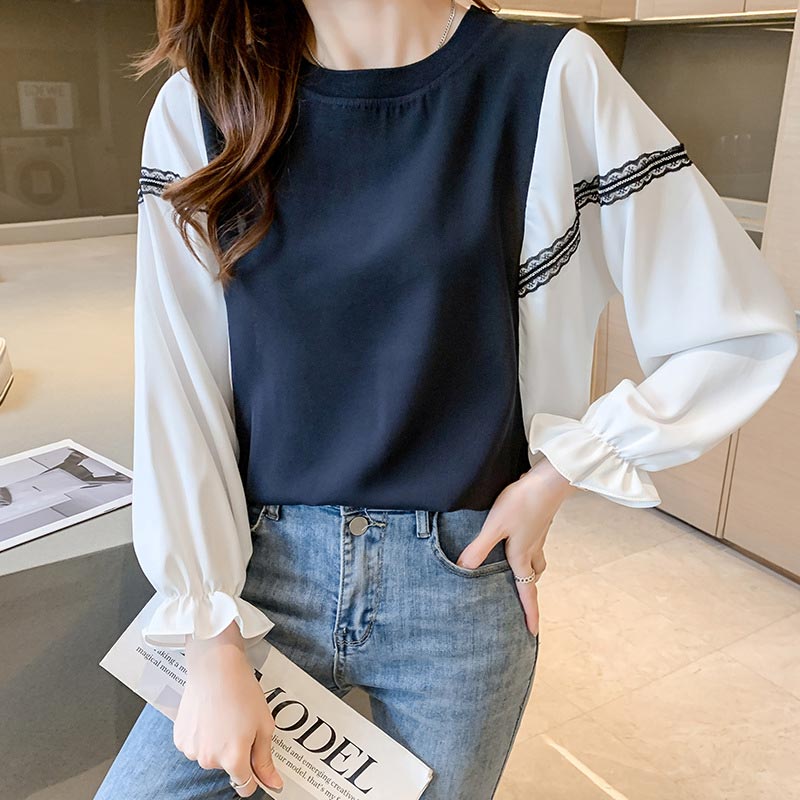 You have to choose blouses that have cuffed and ruffle sleeves. This can help in giving a touch of the British Heritage. Blouses with big bell sleeves can have a unique academic touch. If you want to get a sophisticated Dark Academia look, then you need to choose a buttoned-up top. You can also choose silk wrap tops that can look super cool. It has a rebellious and unique style.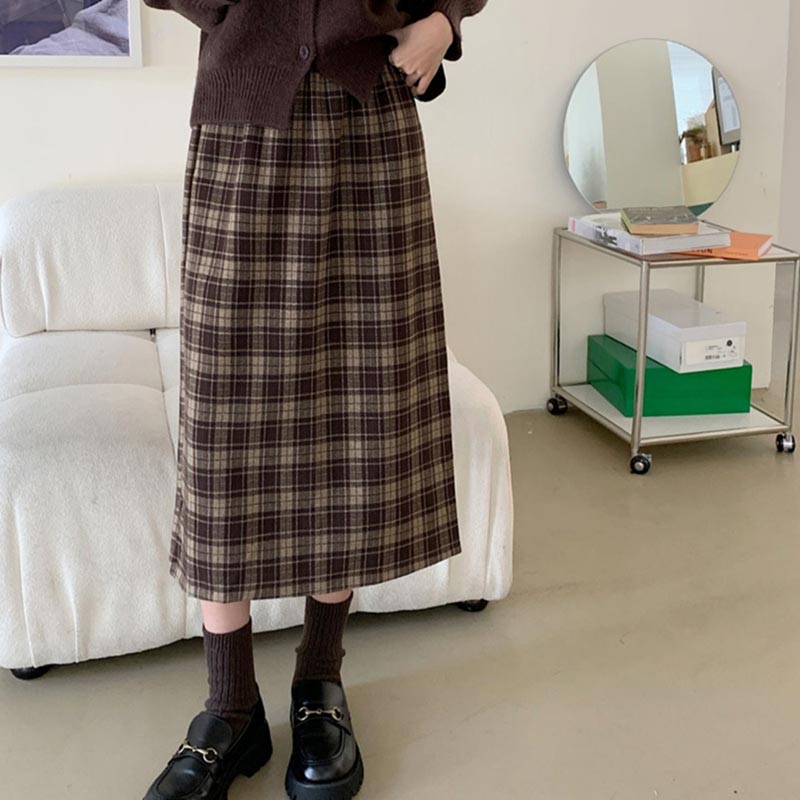 For the best Dark Academia look, you can choose long skirts and trousers. Long skirts are more comfortable and easier to wear or carry off in comparison to trousers. The long skirts are preferable in places where the climate is warm or hot. You can also choose trousers but make sure the material is woolen blend material for the best style. The ankle-length trousers can be the best addition to your Dark Academia outfit.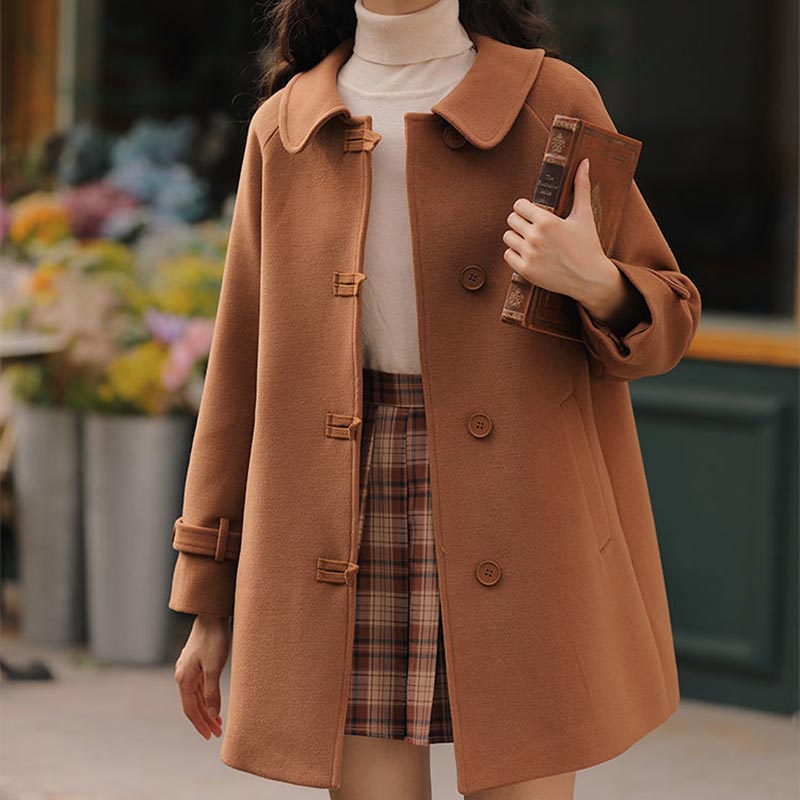 You can also choose an outwear item for the perfect Dark Academia look. It can elevate the overall look. Make sure to choose the tweed blazers, and this can go perfectly well with the straight-legged jeans for women.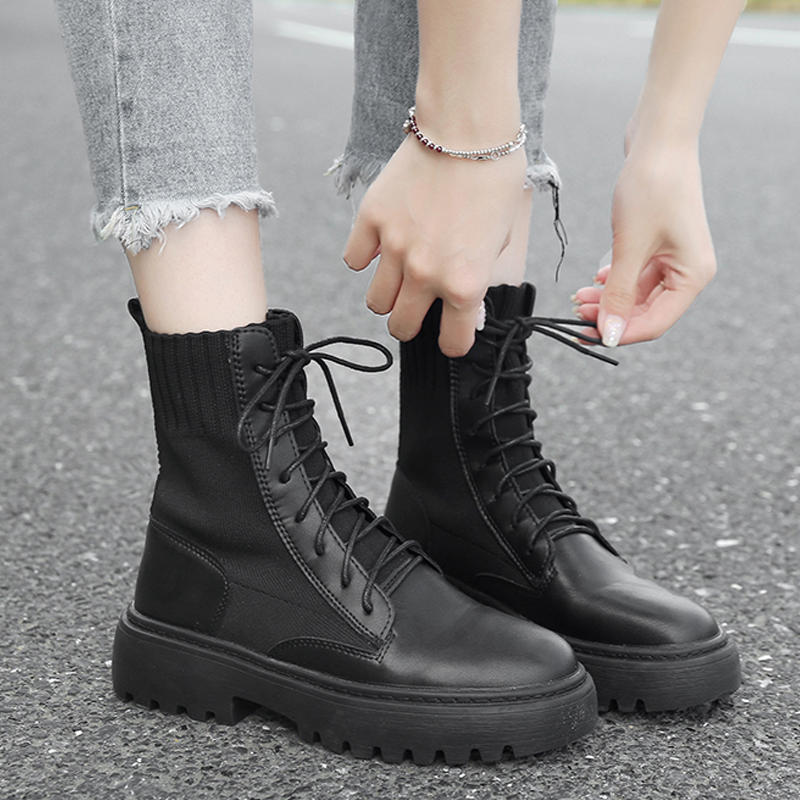 The next staple item that you have to choose is the shoes. The opinion can differ from one person to another when it comes to choosing the best shoe for the Dark Academia style. Most of the people prefer to wear shoes inspired by ancient Greeks and Romans. Some others also prefer to wear chunky heels (low height) and boots that are inspired by Harry Potter movies. Make sure that you are not pairing flip-flops with your outfit.
Inspired Ideas on Dark Academia Clothing
You can get a super stylish look with some easier and more comfortable Dark Academia outfit ideas. We will recommend you to wear long skirts with ruffled sleeves or long bell-sleeved tops. If you are from a hot or warm country, the long skirts can look as well as feel the best. It can help you in protecting your legs from the scorching heat of the sun while allowing the perfect ventilation for the airflow.
If you are from a colder place, then you can easily pair your blouses or tops with a pair of woolen blend trousers. To get that peppy look yet modern, you can choose ankle-length trousers. If you don't have one, you can trim the trouser from the bottom to get that ankle-length look. To top it off, you can use a tweed blazer, as it will look best with the outfit. If you are dressing up for the summer, then you keep the outerwear over your shoulders without putting the sleeves on. Along with that, you can pair the entire outfit with a boot or a sandal, mostly brown or black in color, to finish off the look.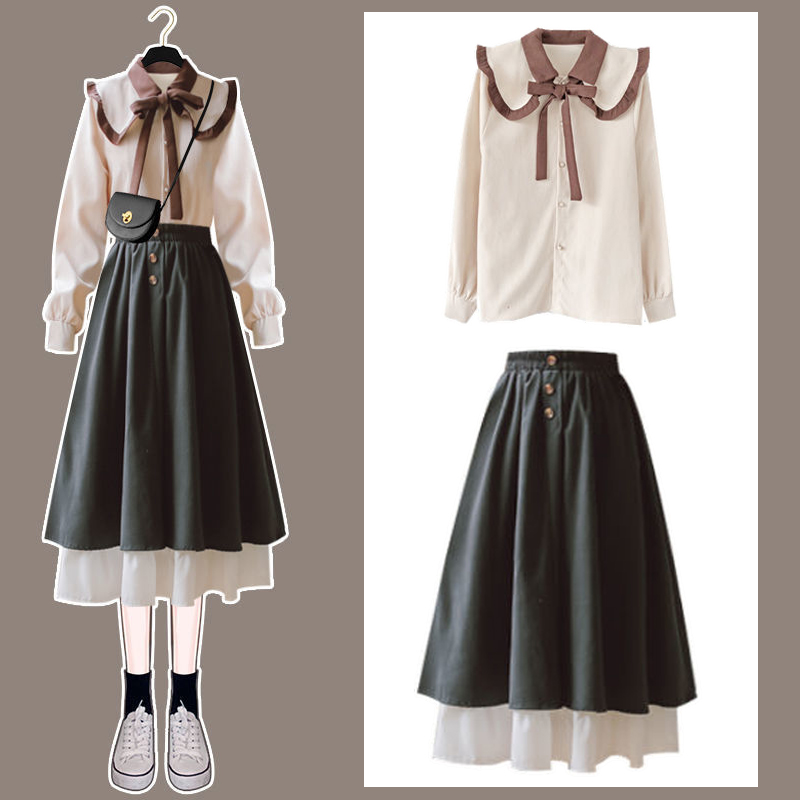 How to Dress Dark Academia in the Summer?
The Dark Academia fashion is quite popular right now, and as the summer is approaching, you can dress up perfectly for the season. There are some timeless looks that you can try out for your Dark Academia style to give it a more scholarly look without being too pretentious, yet classic prep.
To pull off your Dark Academia summer style, you will need something which can give you comfort in the heat. So, you have to dress up in something that is lighter in nature to keep you comfortable in the hot weather outside. You can choose:
A paper-bag cotton shorts

A white top (buttoned-up)

A pair of cotton trousers

A loose linen beige/white top

A lightweight nude linen blazer

A vest sweater (thin and lightweight)

A linen dress

A baby-doll floral print cotton dress

Loafers and Oxfords

A pair of socks for above the ankle
Keep your outfits comfortable and lighter for the summer. You can use layering up if the weather gets colder later on.
How to Style Your Dark Academia Clothing in Spring?
If you are looking for some Dark Academia spring fashion ideas, then you are in the right place. This fashion aesthetic can be a perfect one for this spring season. You can choose the tweed blazers for your spring outfit. For your spring outfits, you have to choose heavier and warmer clothing pieces. At this time, you can have a thin vest sweater along with a lined blazer. You can pair this up with a plain dark-colored T-shirt. Also, you can choose a short dress with checks along with cropped blazer and mini-skirts. You can also include a turtleneck pullover sweater over your trousers or skirt to complete the look. For the right shoes, you can choose loafers along with trousers and an ankle-length boot with a skirt.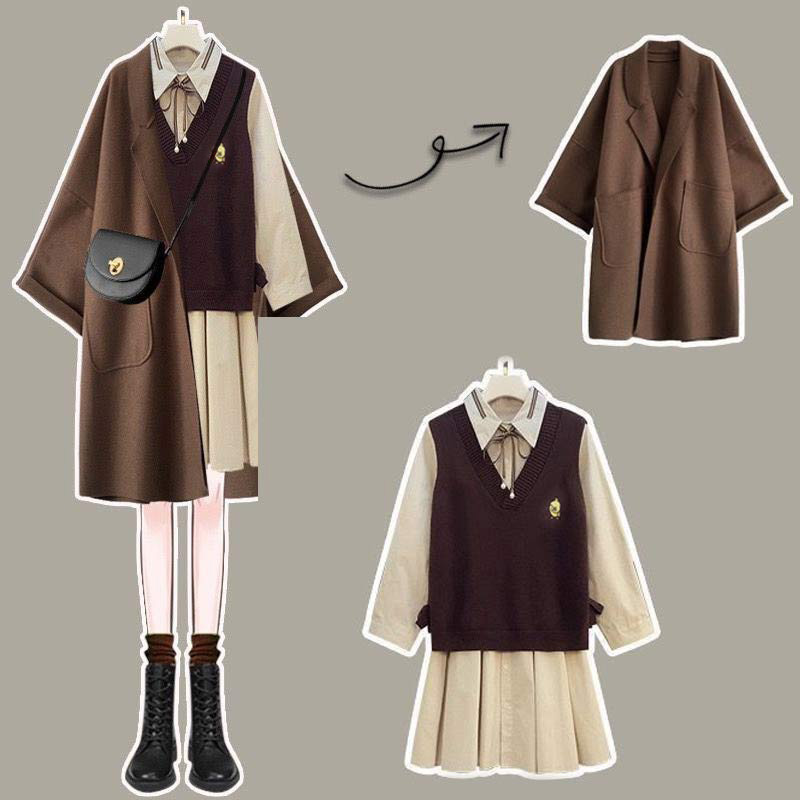 How to Dress Like Dark Academia Fashion?
The fashion essentials of the Dark Academia look are:
Nothing can go wrong with a turtleneck sweater. Whether you are going out for a casual outing or a casual dinner date, the turtleneck sweater can look amazing.
You can choose a cardigan sweater with muted and dark tones. It can be brown, green, beige, deep red, rust, grey, or white. This is essential for styling your Dark Academia outfit.
To get that preppy look with a vintage vibe, you can choose a blouse with ruffles, mock neck, lace detailing, and embellishments.
Yes, the skirts can be the perfect addition to your Dark Academia outfit. You can choose plaid, tweed, pleated and ribbed.
You can choose tweed, woolen, and velvet pants and coats and blouses to get the perfect Dark Academia looks.
You can also choose blazers for teaming up with your trousers. It can be plaid, tweed, houndstooth, or oversized based on your style preferences. You can also choose a cropped blazer too for teaming up with the coat.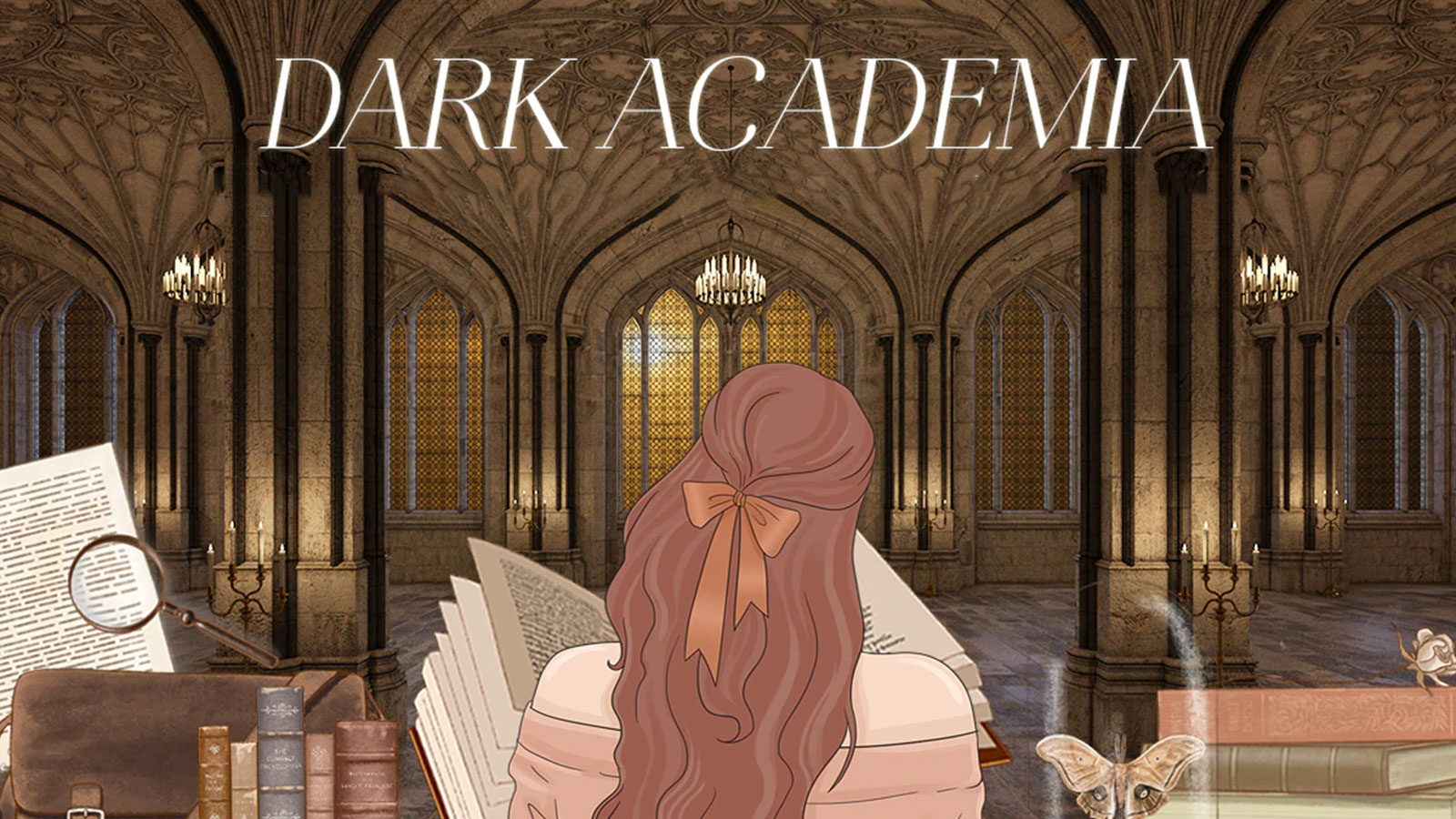 Conclusion
Hopefully, you have the perfect idea about the Dark Academia clothing and styles now. Though the Dark Academia style is mainly for the fall and winter seasons, you can also try it out in the summers and springs. You have to follow the style guide that is mentioned above to ensure that you are getting the best outfit. You can get several ideas from social media platforms as this is the hottest topic at present. Furthermore, you can always make some tweaks to get the perfect Dark Academia looks for summers and springs. All you have to do is to choose the right clothing items for the season.