What is Decora Fashion?
Oct 26, 2021 by Modakawa
As you know, there are lots of street fashion styles that exist in Japan. People from other regions of the world might find these styles weird and unusual. However, the followers of these diverse street fashion styles believe that it is a vibrant lifestyle and everybody should embrace it.
One of the street fashion styles popular in Japan is Decora fashion. The word "Decora" is derived from the word "decoration". Moreover, like other street fashion styles, Decora fashion is considered one of the evolving subcultures in Japan. In this post, you get to learn about this diverse subculture and find out what makes them stand out from the rest.
Origin and History
The origin of Decora is pretty easy to guess because it is derived from the English word "decoration". And, the name is fully justified due to their decorative dresses and accessories. This special type of street fashion first came into existence during the late 90s. Moreover, it remained that way until 2000.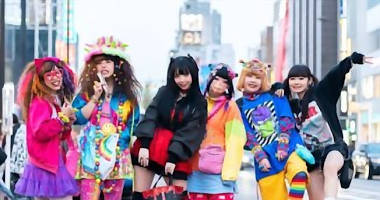 Decora fashion is quite popular in Harajuku, where it first came to life. This style can be described as childlike and playful. However, it is nowhere near Lolita fashion. While Lolita fashion is inspired from the Victorian era, Decora fashion got inspiration from the cartoon characters that emerged during the 80s.
Most of the time, Decora fashion is referred to as "Decora chan", which means it originated from Tomoe Shinohara, a famous Japanese pop idol. She hosted many television shows where she sang hit singles wearing colored boots or knee-high length alongside fluffy petticoats.
While this kind of fashion is no longer trending these days, you can find them in Harajuku even today. However, Decora fashion is preparing for a comeback with four subcategories: Pink Decora, Decora Lolita, Dark Decora, and Casual Decora.
What does Decora Fashion Look Like?
Decora style evolved in Japan and included wearing different types of outfits comprising bright colors and layered accessories. This fashion trend started during the late 90s and continued until 2000. People who follow this fashion tend to wear a single color palette such as rainbow decora, pink decora, or dark decora.
One of the popular outfits for Decora girls includes wearing a tutu shirt, hoodie, and T-shirt. The hairstyle consists of buns with bangs or two ponytails. And, the makeup is a pretty basic one. But the critical part of decora fashion is that it includes a ton of accessories such as legwarmers, stockings, hair clips, and so on.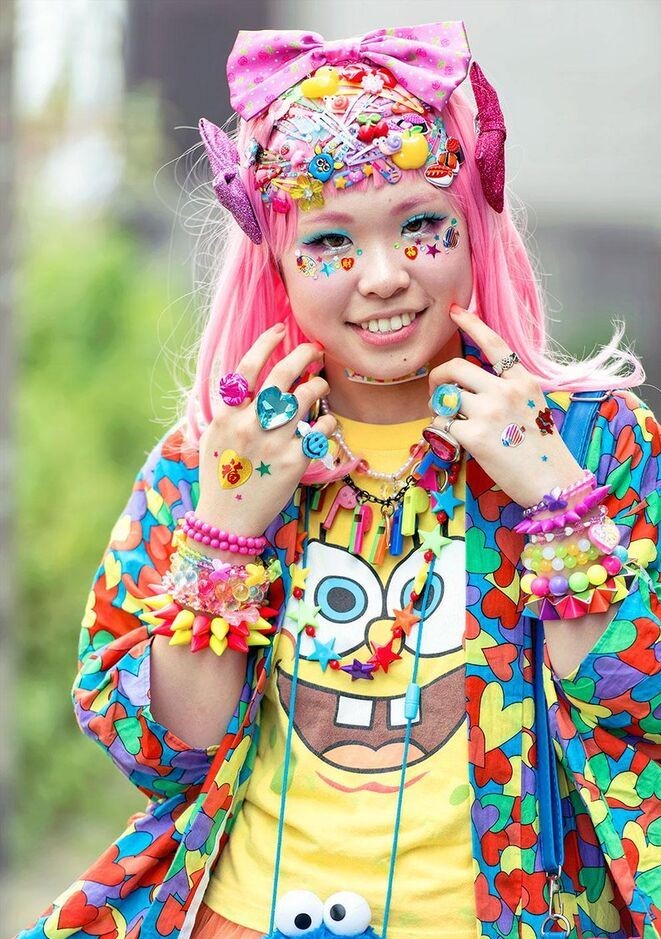 Colors are used in abundance, and they range from rainbow to neon to pastel colors. The kind of clothes is not important compared to the accessories and colors. Hoodies and T-shirts with different types of prints are very much standard.
The first principle of wearing Decora fashion is to wear as many accessories as you want. That sets Decora's style apart from the rest. Accessories should include bracelets, bows, rings, necklaces, band-aids, face masks, etc. The choice of shoes varies from one person to another.
It can be anything, from Mary Jane to high heels to sneakers. However, the makeup used in the Decora style is quite minimal. That's because the overall look has to be a childlike and innocent one. Yet, many followers tend to experiment with different types of makeup, such as wearing rhinestones, stickers, or glitters right under their eyes.
For hair, most of the designs include wearing pastel colors that match the outfit. Or, it includes wearing colors with pigtails, bangs, and curls. Moreover, there has to lot of hair accessories in place. Men choose longer hairstyles.
Characteristics of Decora Fashion
The overall style of Decora fashion focuses mainly on the childlike appearance, including lots of accessories. This unique style celebrates rainbows and vibrant colors. From hot pink colors to neons and almost anything that captures eyesight, Decora fashion is more attractive than other fashion trends.
That is a fun way to express your individuality, and the better you do in it, the better will be the results. Keep in mind that there is no such thing called "too many" when it comes to Decora fashion. This style is all about layering the outfit with many colors and accessories. Everything should be in excess in the way you dress and accessorize yourself and how to style your hair.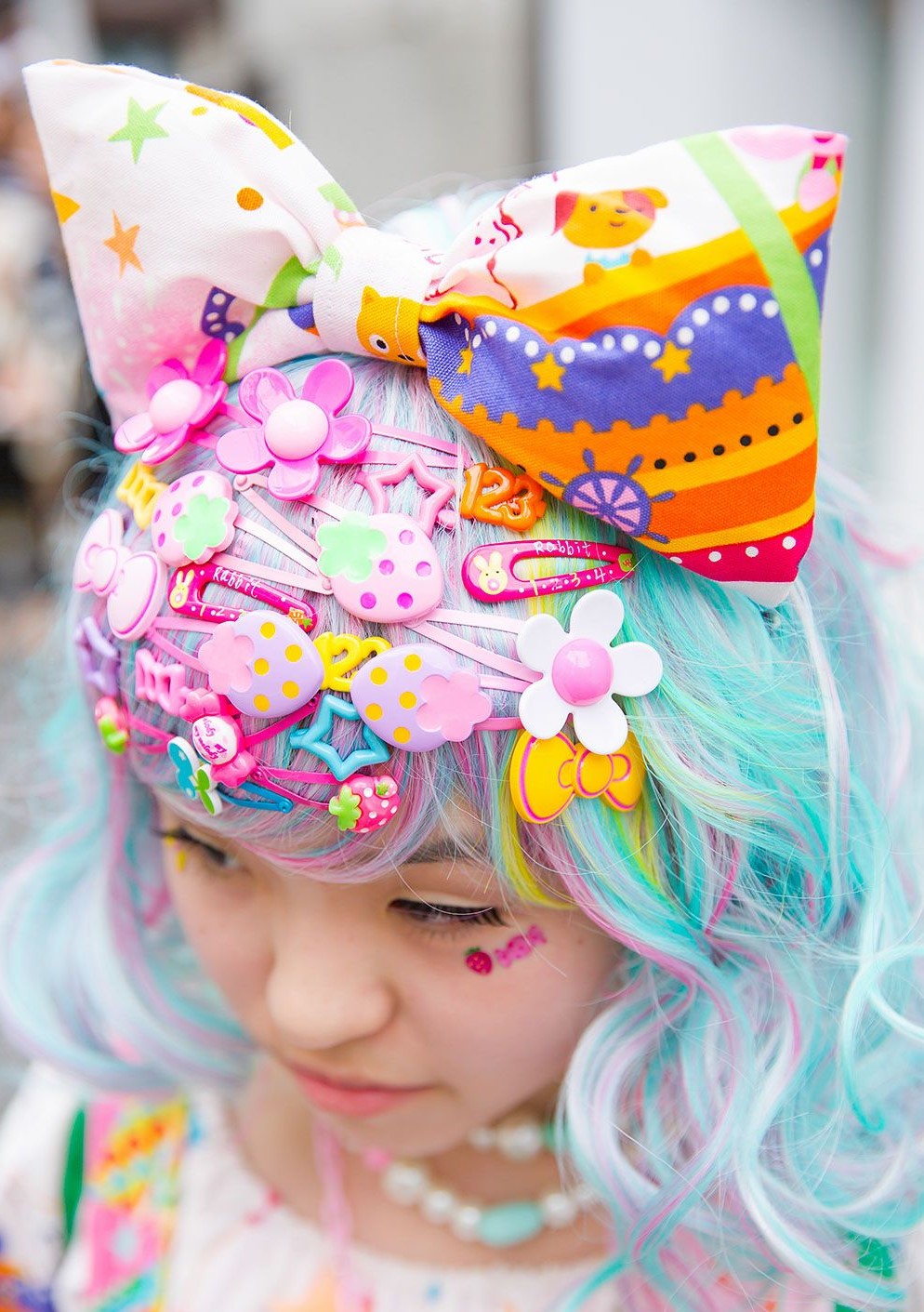 The dresses you need to put together are shirts, short or long-sleeved printed with cartoon characters, cardigan or jacket, leggings, skirts, scarves, colored shoes, leg warmers, etc. In short, you have to throw everything that produces cuteness and playfulness. Everything should be colorful enough to make an impact on the streets.
Even if the weather is gloomy, you have to make sure that you can be spotted easily from a distance. Members of this subculture are diverse in every way. It is not about how you decorate yourself, but the combination of the eye-catching variants of color makes all the difference.
Hair accessories are another important part, and you should never leave them. Colorful pins and clips, regardless of shapes and sizes, should be placed strategically over the hair. Bows and headbands are accessories you cannot afford to miss. Colorful art on the nails are done at their best and reflect more colors.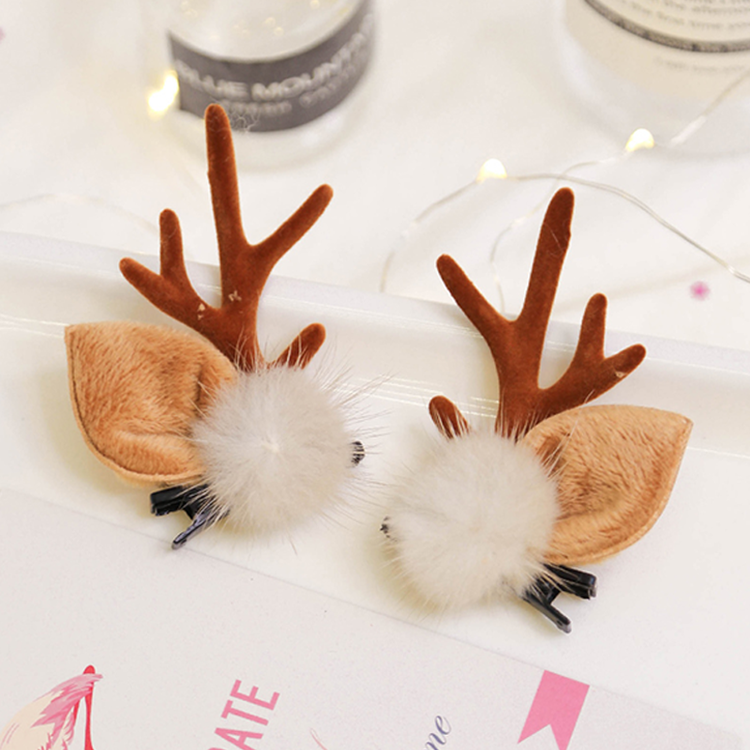 Regarding makeup, it should be minimal. The printed bandaids, which run across your nose and stickers under your eyes, should be there. Several designs of hearts and stars are the common items that you can find on their faces. Some followers use a face mask as an added accessory.
Style of Decora Fashion
Original/Casual Decora - The original or casual Decora style is often seen displaying colors and originality compared to other styles such as wearing shorts or capris with/without a skirt, sweaters, school uniforms, and skirts in other designs, shapes, etc.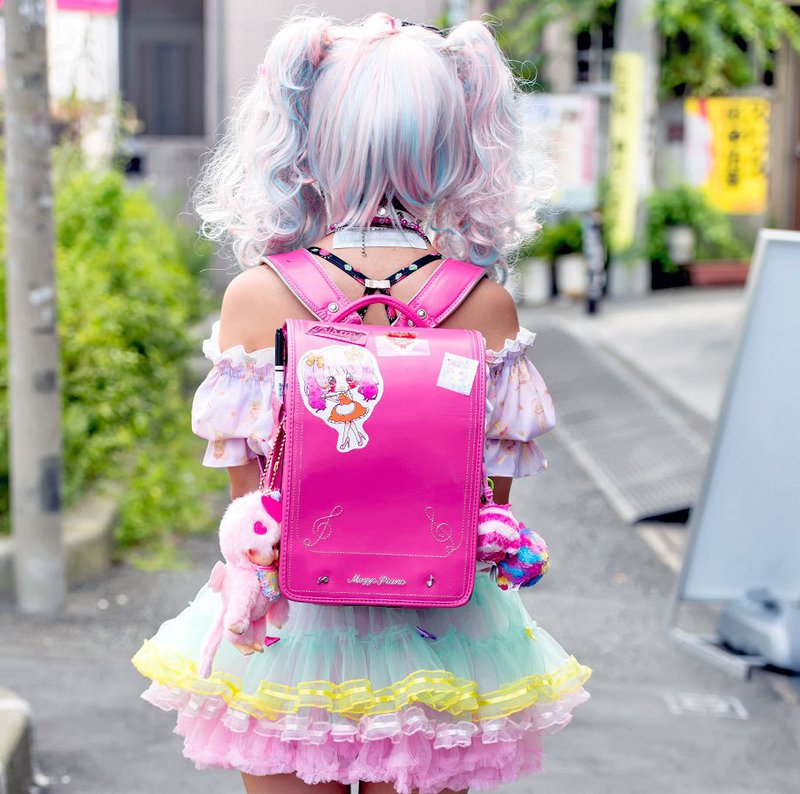 There is no limitation to this styling because it lacks definite rules for the outfit's design and color. As such, there are endless possibilities. The casual style focuses more on accessories and less on the layers. However, stay away from dull, dark colors.
Pink Decora - There is no question that Pink Decora is the most common of all the styles out there because of the different layers of pink. And, who doesn't like that style? Pink Decora emphasizes more on the pink color alongside little touches of black, white, or red.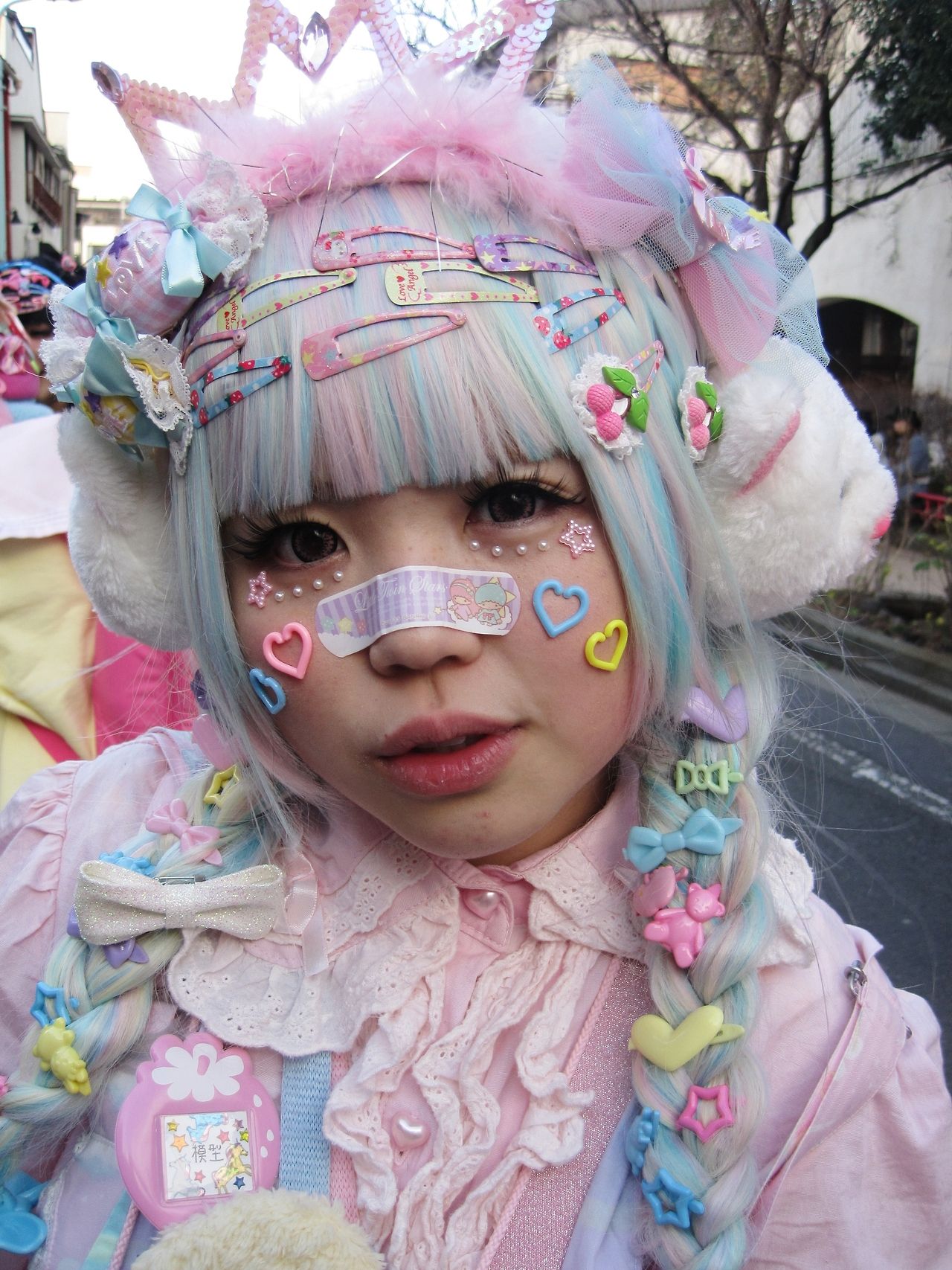 The shades and patterns of pink always vary throughout the outfit. However, the primary focus is the hot pink color of the outfit. Moreover, this style has a more refined design and specific rigid rules.
Dark Decora - It is the least popular style out of the other three because it focuses more on Visual Kei or Goth look instead of a childlike appearance. However, it has been gaining popularity slowly. Like Pink Decora, there is a limitation of colors in Dark Decora with little touches of pink, red, green, purple, or white.
Dark characters, including the accessories, are used to denote this style, such as Kuromi, Gloomy Bear, Badtz-Manu. Band T-shirts, checked patterns, and leopard print are popular. Although Dark Decora is all about black, some followers tend to make half of their outfits white.
Decololi (Decora-Lolita) - This is a relatively new concept and a crossover between Decora and Sweet Lolita. These are very popular fashion trends in Japan. Decololi outfits have more vibrant colors than sweet Lolita, and they emphasize reds and pinks alongside curly, long pigtails.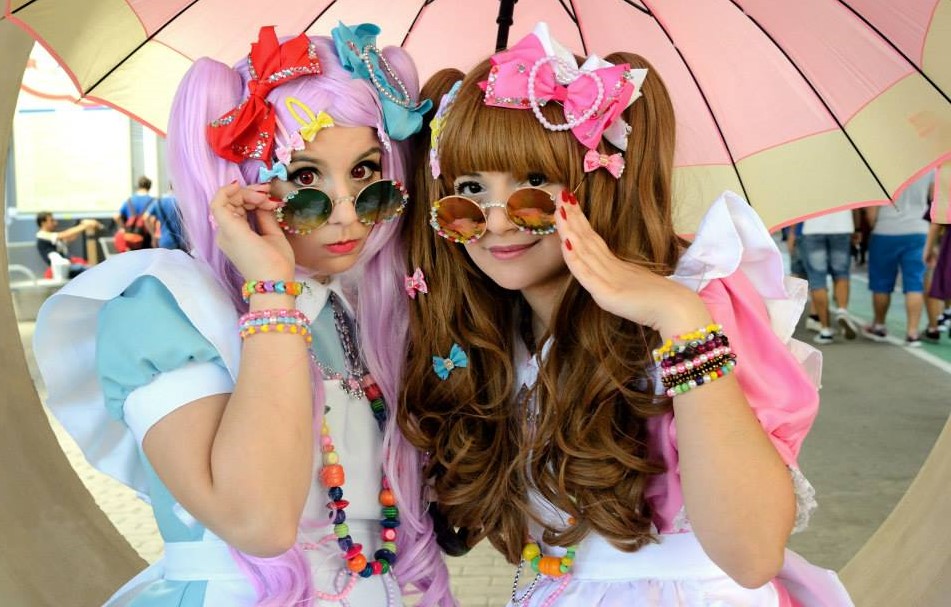 This look follows the steps of sweet Lolita but with all the childish touches that Decora possesses with its characters, jewelry, hair clips, and bright colors. Small hair bows or hats are worn in place of headbands.
How to Create Decora Fashion
When preparing your hair for Decora fashion, keep in mind that it should be dyed in vibrant colors such as blonde, pink, orange, or a combination of two or more colors.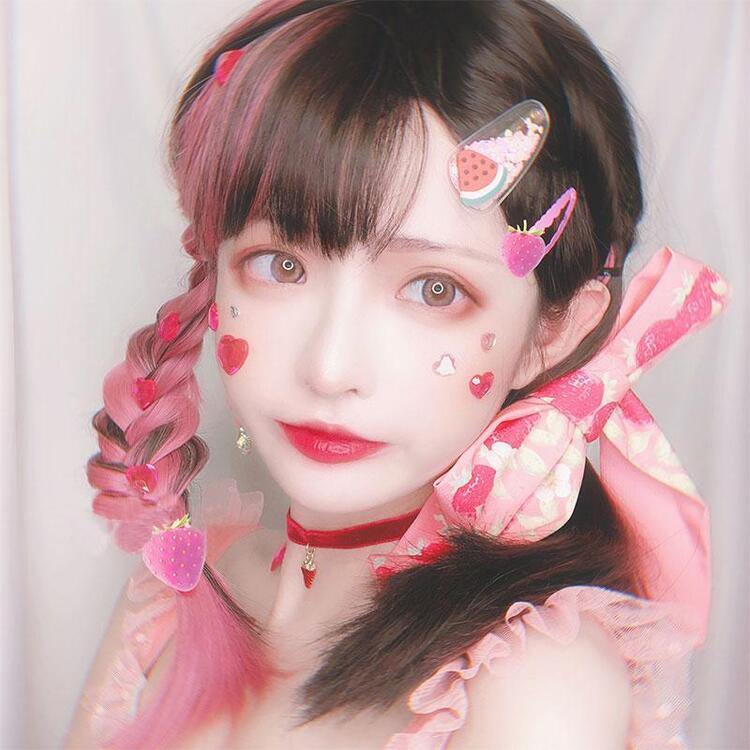 After it is done, you need to style your hair with curls, braids, or simple pigtails. Decora fashion allows you to wear childish and playful bows, clips, and ribbons on your hair. In short, the more and the better your style gets.
This one is the most important aspect of Decora fashion. You need to wear as many accessories as you want to shower cuteness all around. Some accessories might include rings, necklaces, hair clips, bracelets, and so on.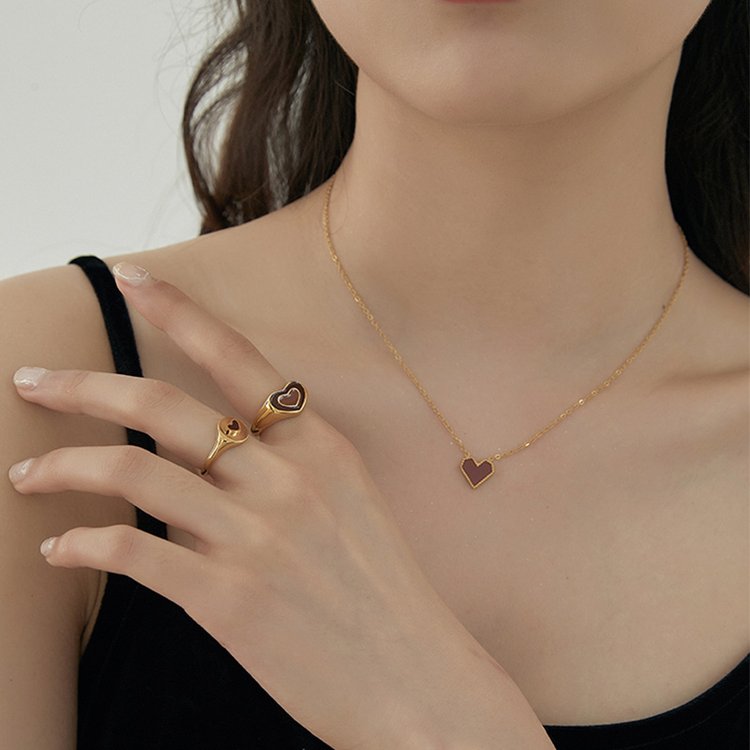 What's more interesting is that there is nothing called "too much". Decora style gives you sufficient space to show your playfulness and innocence. Dressing up is more about fun and nothing else.
Decora fashion involves little to no makeup to make the childlike appearance look more distinct. Most of the time, Decora girls wear different types of band-aids and dental masks. They have beautiful color patterns on the section of their nose.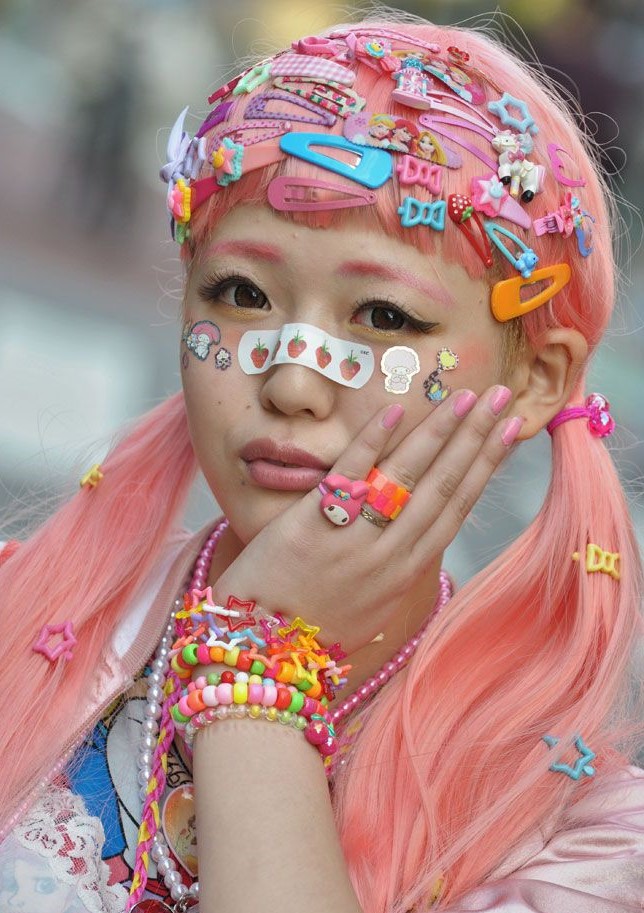 And some wear crystals, stickers, or glitters under their eyes. Moreover, their shapes resemble stars, hearts, and so on.
Conclusion
When Decora fashion became popular, more and more people accepted them because it was a unique style and one of the famous subcultures in Japan. While Decora fashion is not trending as of now, it is not dead yet. Japanese subcultures never die. Instead, they are evolving and changing like all other fashion trends.