Top Tips on How to Style Kawaii Fashion (The Ultimate Guide)
Mar 30, 2022 by Modakawa
Dressing kawaii is one of the unique ways of looking elegant and also fashionable. This means cute in Japanese. It allows you to express your favorite style through brighter colors, beautiful patterns, and smart accessories and clothes. Most people in Japan and other parts of the world follow this unique kawaii style. You will see this most especially among younger adults and older teens. Not does it make you stand out when it comes to your dress code, but it also makes you find out all that makes you happy at the end of the day.
For a kawaii look, there are certain guidelines that you need to adhere to. This includes when applying makeup, purchasing clothes, adding accessories, styling your hair, and many more. Once you have achieved all this, you can go ahead and make any changes to come up with your own style that keeps you outstanding in a crowd.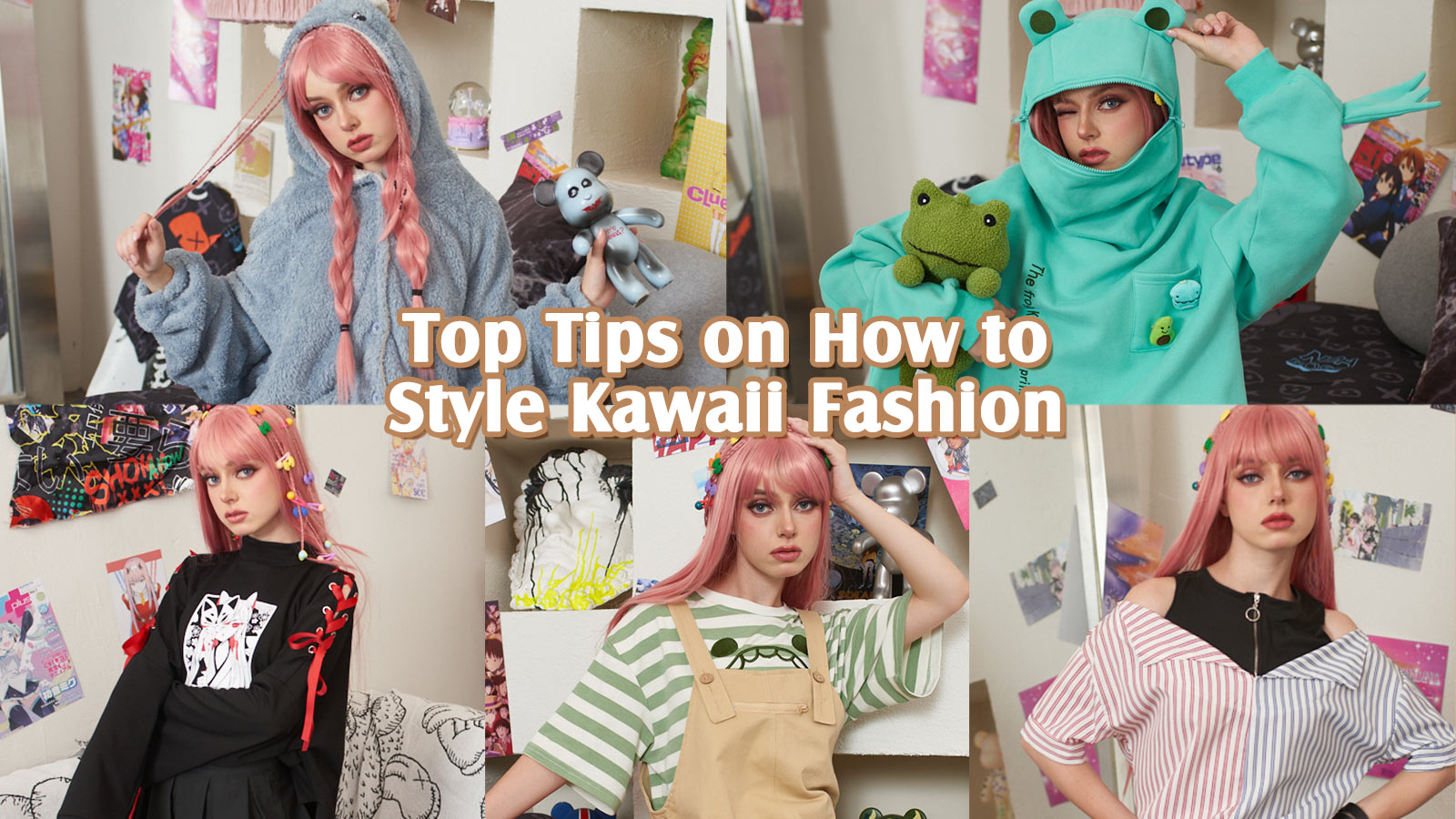 Kawaii is a term used mostly in Japan to mean cute. This encompasses everything ranging from well-decorated cakes, small dogs, outfits, and all that entails fashion. However, the style needs to be specific in one way or another. For example, when it comes to outfits, complex clothes feature unique styling with bright colors, cute layers, decorative accessories, and so on. Moreover, it includes elegant hairstyles and hues.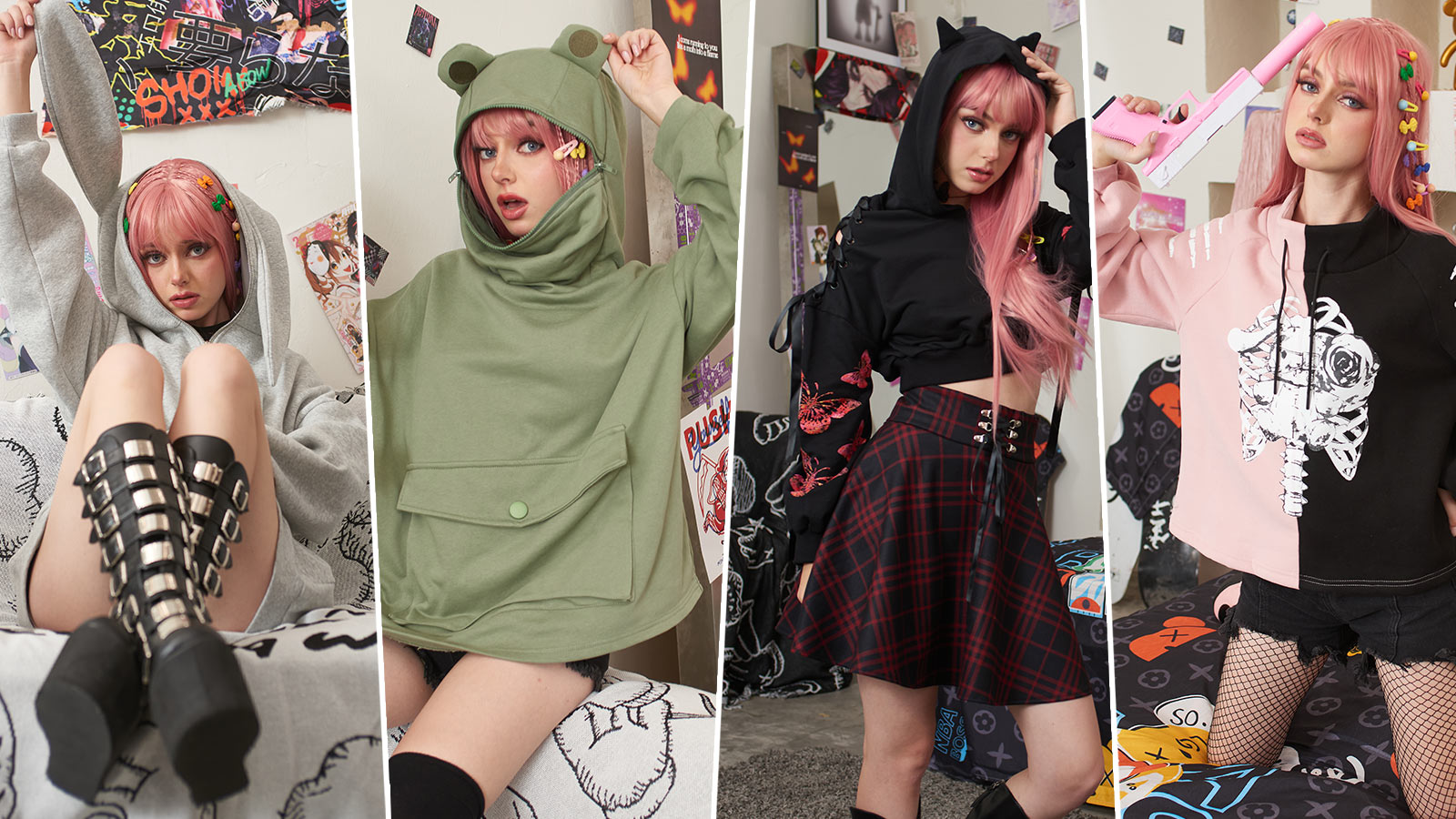 How Do You Style Kawaii Fashion?
Do you desire to be a kawaii all by yourself? This can be so easy for you with a few tips. There are several ways for you to look at kawaii. With this, you will look innocent, adorable, and fashionable with this style. That includes: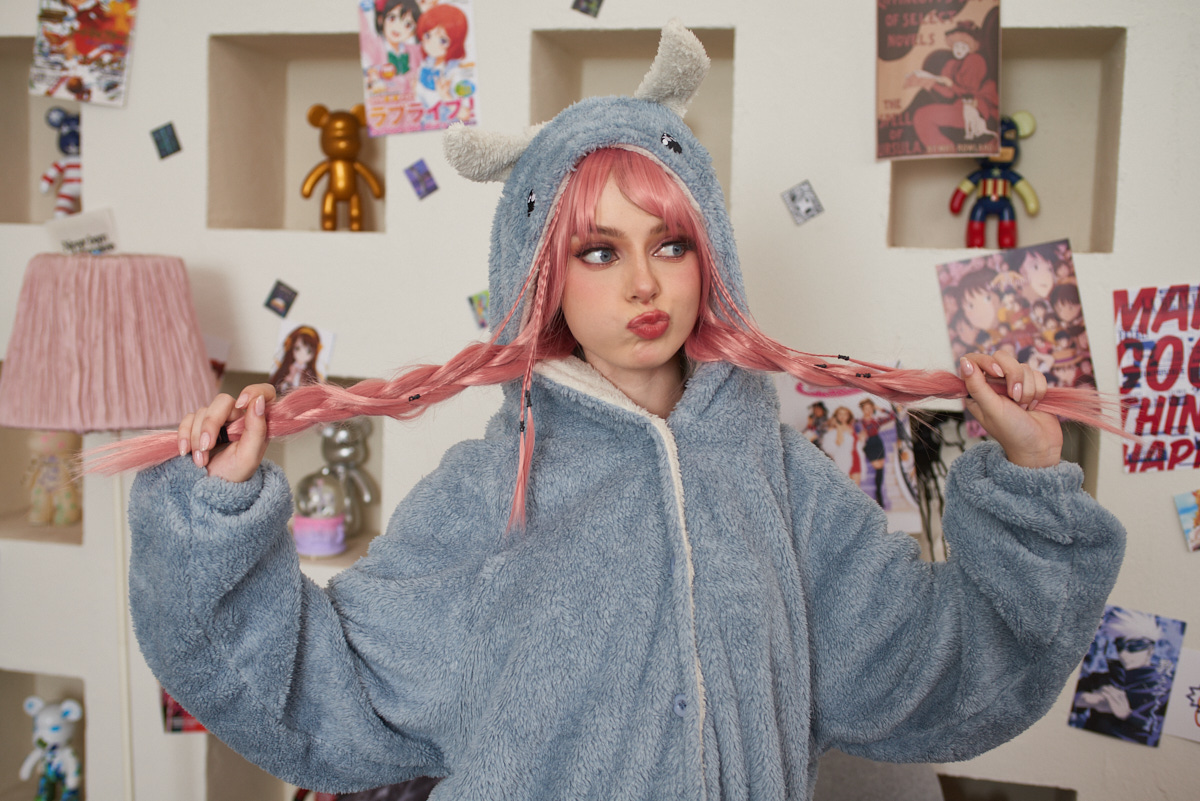 Focus on Kawaii Attitude
You should never bother about ethnicity and race since it does not play an important role. It is so easier for you to be a Kawaii even if you are Asian. This is not so much about race and ethnicity. Moreover, your body shape is not something that matters as well. Kawaii girls can be curvy, tall, short, slim, flat, and so on.
Kawaii girls are well known to be sweet with the best attitudes that show love to everyone. They love giggling and are kind to anyone around them. You will love being around kawaii girls because they are prone to fights and pleasant to stay with. This requires you to be adorable and many other positive attitudes.
For example, Hello Kitty is lovable and adorable to most people. Therefore, you should not just get something just because it is kawaii, but you should love it as well.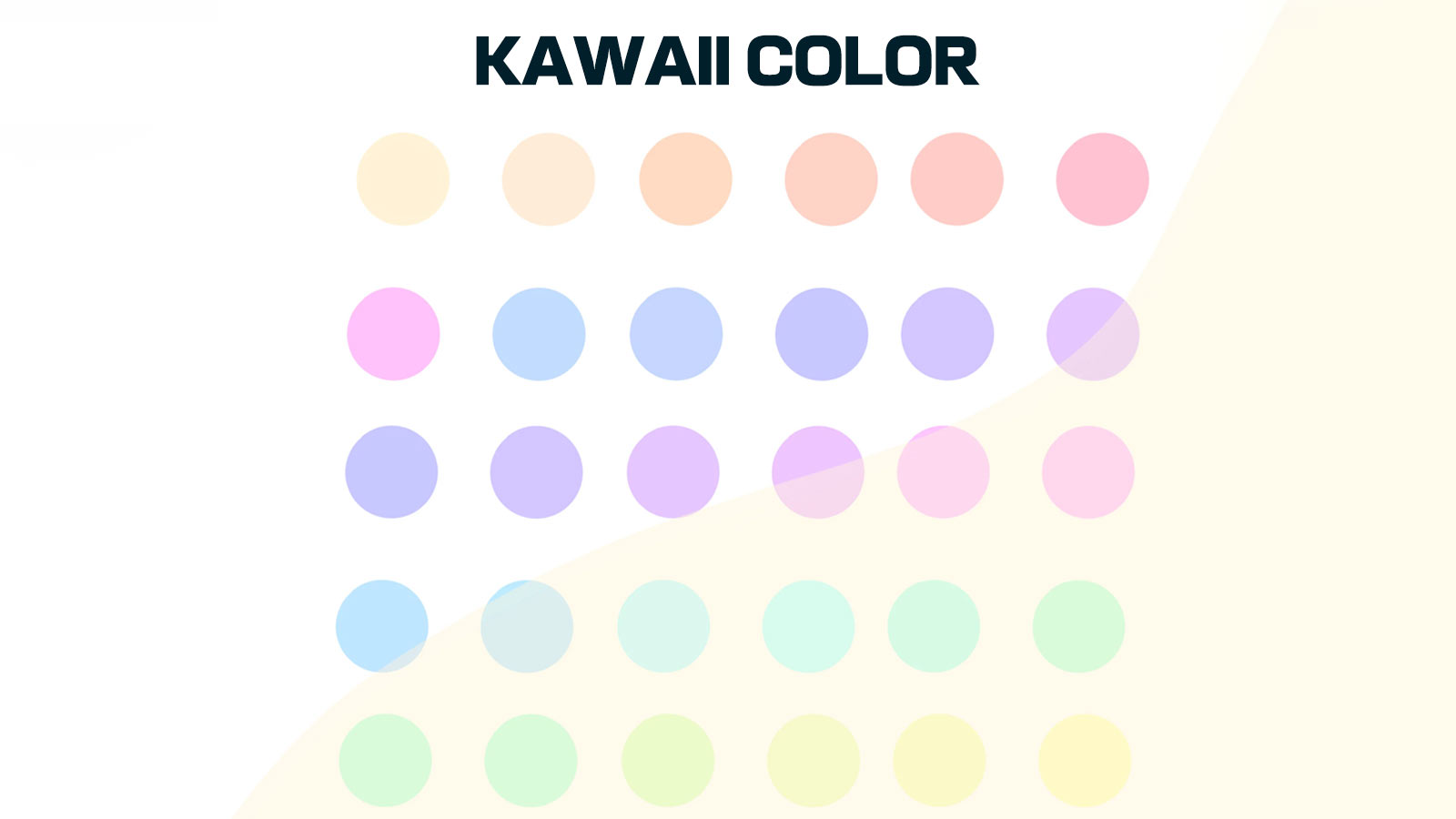 Create Your Own Kawaii Colors
For you to maintain kawaii colors, you should always opt for brightly colored clothes, accessories, lipsticks, and so on. Therefore, each time you are trying to match your accessories with your outfit, you should ensure that it's a bright color that keeps you looking more beautiful. You should always avoid those dull colors.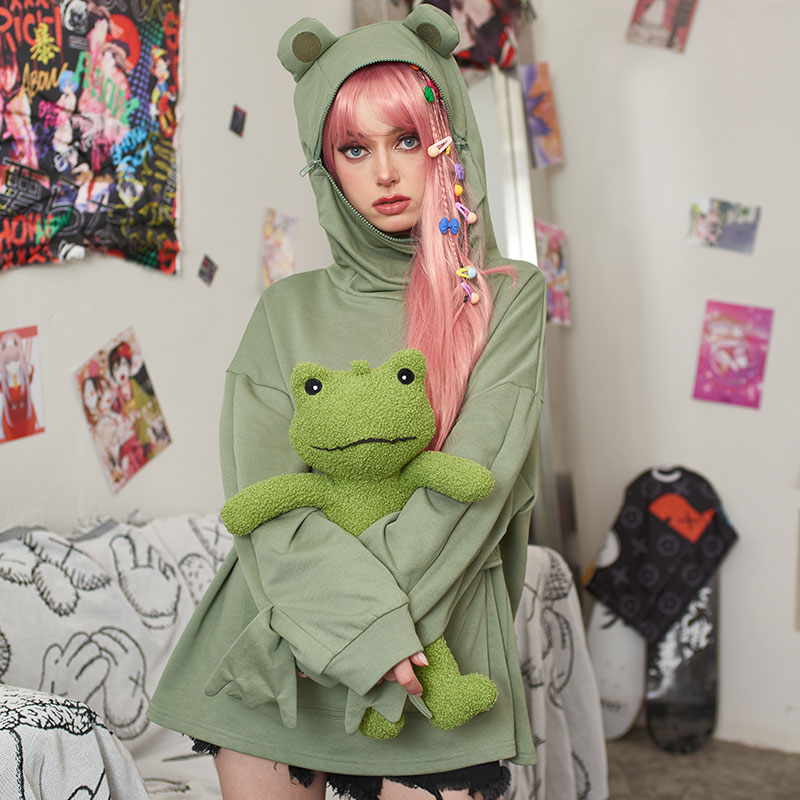 Looking Kawaii
For you to get that kawaii look, you need lovable and innocent images. In most cases, kawaii girls usually dress in brightly colored and frilly clothes that appear cute. You can go for outfits with floral patterns, childish designs, patterned outfits, balloons shorts, and many more. You can go out to do some shopping to pick the most adorable clothes. Consider the color and the elegance that would look good on you, and you will love it. You should never purchase a cloth just because it's Kawaii but because you love it.
On the other hand, you should consider dressing in brightly colored clothes. You should store some key chains and other items in your purse or bag. For example, the Kid robot features Kawaii stuffed animals. You should ensure that your outfits match well for you to look good.
All you can do is find some used clothes and add some bows, laces, and many other accessories. Moreover, you can try to match some other accessories that are not kawaii to bring out some changes. For example, you can easily add some animal stickers to your sneakers or add lace to your skirt.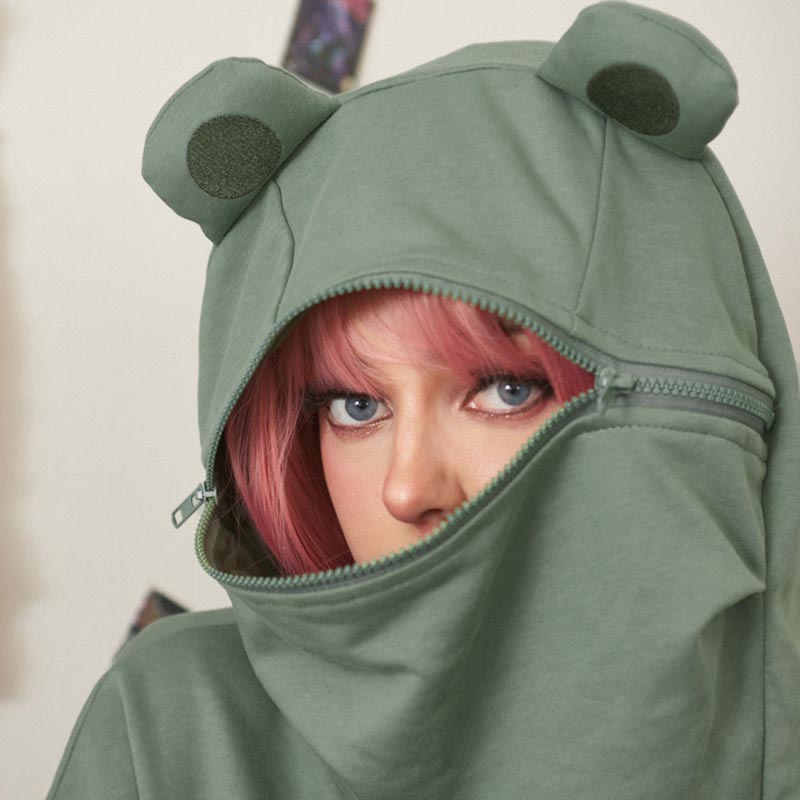 Keep Innocent Eyes
If you look at most pictures, you will realize that most Kawaii girls keep their eyes wide open at all times. You can opt to use an ice-cold washcloth on your eyes for some minutes to achieve this.
From here, you can apply pearly eyeshadow under your eyes. You will always look more beautiful with bigger eyes. However, you should never worry if you have smaller eyes.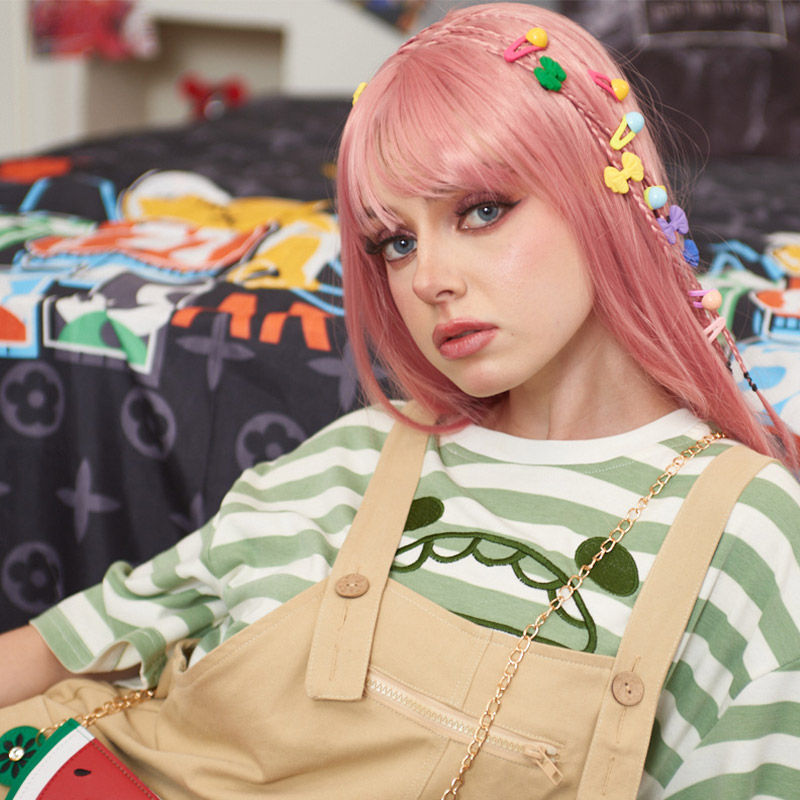 Youthful Hair
There are various kawaii hairstyles that you need to look like a kawaii. This includes those young child hairstyles such as braids, pigtails, bows, headbands, and many more. These hairstyles will definitely give you a kawaii look that you have always desired.
You can also try experimenting with some fun colors without necessarily wearing those wigs that are designed from kanekalon fiber materials. This can as well include the heat styles of your choice.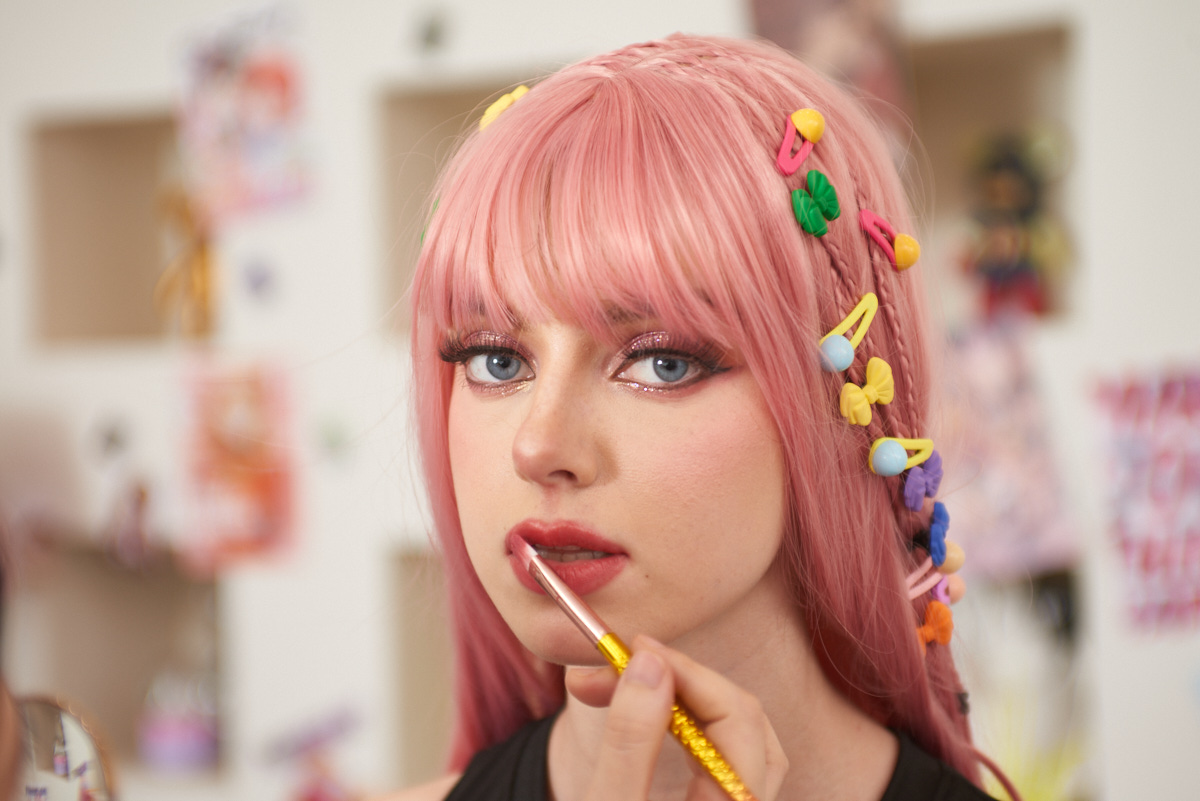 Kawaii Makeup
For cute kawaii makeup, it's suitable to use black gel or liquid eyeliner, sparkling pink lip gloss, a pink cream brush, and a light foundation. This will help you to maintain a kawaii look. This assures you of clean makeup that keeps you looking innocent. If you need a tutorial on how to apply this makeup, you can check out Jemma Kuma's video on YouTube. You should avoid anything sexy if you want to maintain a kawaii style. Moreover, you should avoid smoky eyes.
Nude Lipsticks
For you to achieve a kawaii style, you should consider applying pink or coral lipstick. You should avoid those dark lipsticks. Moreover, it requires you to apply the lip gloss sparingly for a cuter look. If you have darker skin, you will need to consider a purple or a slightly darker pink tone to achieve a kawaii look.
Neat Nails
You will always want to maintain an innocent look in all aspects. Therefore, you need to use a soft or clear pink polish for a kawaii look. This style does not recommend you to use any neon or dark hues. Moreover, you should ensure that your nails are always short and rounded to bring out that kawaii style.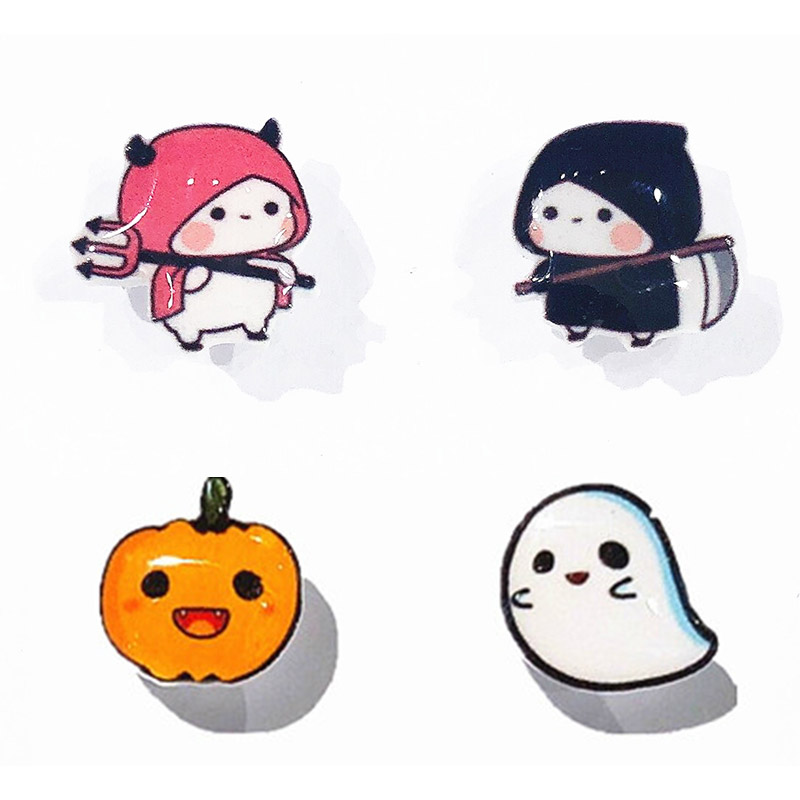 You can improve your kawaii style by simply using some cute-looking accessories. All you need to do is to look for those accessories that will match your outfit. This can be matching colors or prints. It is suitable to use brightly colored accessories. These are those that are smaller, with depictions of manga or anime characters mostly with larger-than-life heads. So, you need to keep a beautiful Tamagotchi with you each time. You can attach small Tamagotchi to your necklaces, key holders, and so on. Moreover, you can allow the stuffed animals to peep out of your purse. Other stuffed animals usually have Velcro pads that make them more convenient to hang on your shoulder.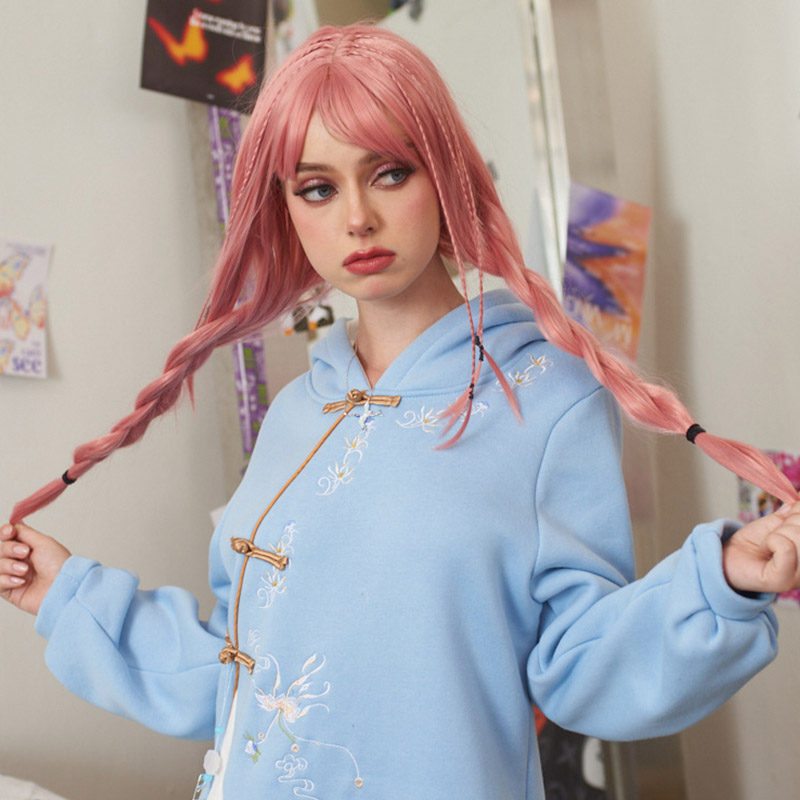 How Do You Dress Kawaii in the Spring?
Of course, everyone wants to look like Kawaii. In Japanese, Kawaii means pretty, and it has a wide meaning. For instance, if you see a store in Japan and you see a plushie in it, then mostly, you'll find yourself saying, "What a Kawaii plushie!". Many Japanese fans have even turn made this to be a day-to-day style, and have become adaptable and worn by many. You might think of adopting this as well to look pretty, or Kawaii, as they say. If you want to improve your Kawaii-ness, then you should follow this guide to the latter.
Follow these four ways to ensure you are incorporating the Kawaii style into your wardrobe:
Try Pastel-colored Clothes
If you send a query in your search engine about "Kawaii Outfit," then many pictures that you'll be able to view are pastel-colored apparel. There are tons of pastel colors that you can select from, and the most popular colors are soft purple and soft pink. Aside from that, you can decide to group them or blend them with white pants to look even somewhat soft, or better still, and you can try it with dark jeans.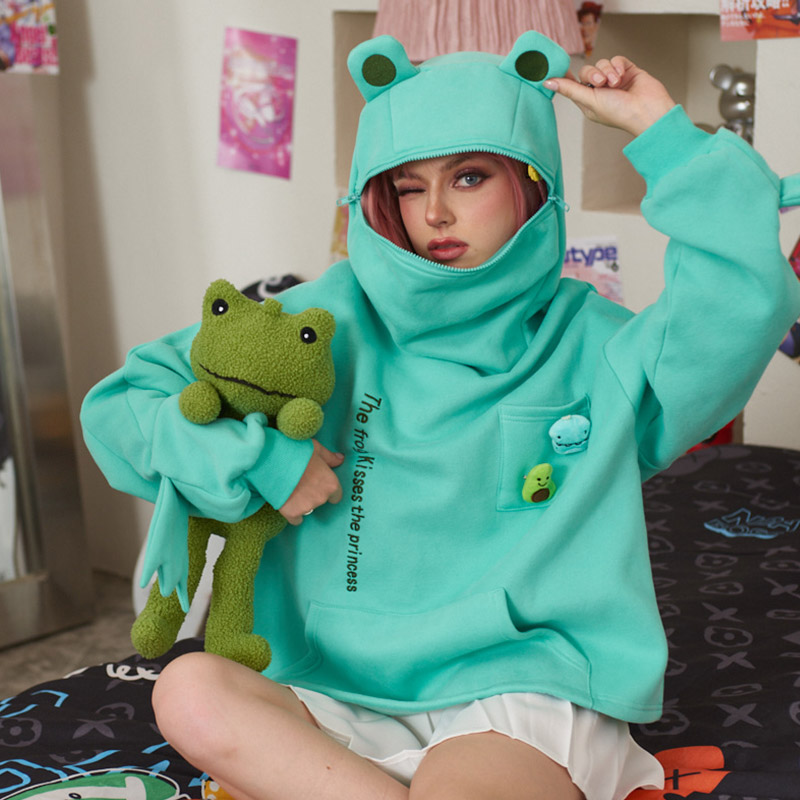 If you wish to look more Kawaii and even look pretty in general, then oversized tops ought to be your most priority. At times, styles can go old-school. And this is the beauty of fashion. In this regard, most people are trying to leave what they have been used to; skinny and tight jeans, and they are now embracing oversized clothes once again.
The goodness with oversized tops is that you can wear them with just about anything. You can even decide to leave it from a neutral perspective. Further, you can even go with tucked-in short jeans that are high-waisted. The result is; you'll look kawaii or cute.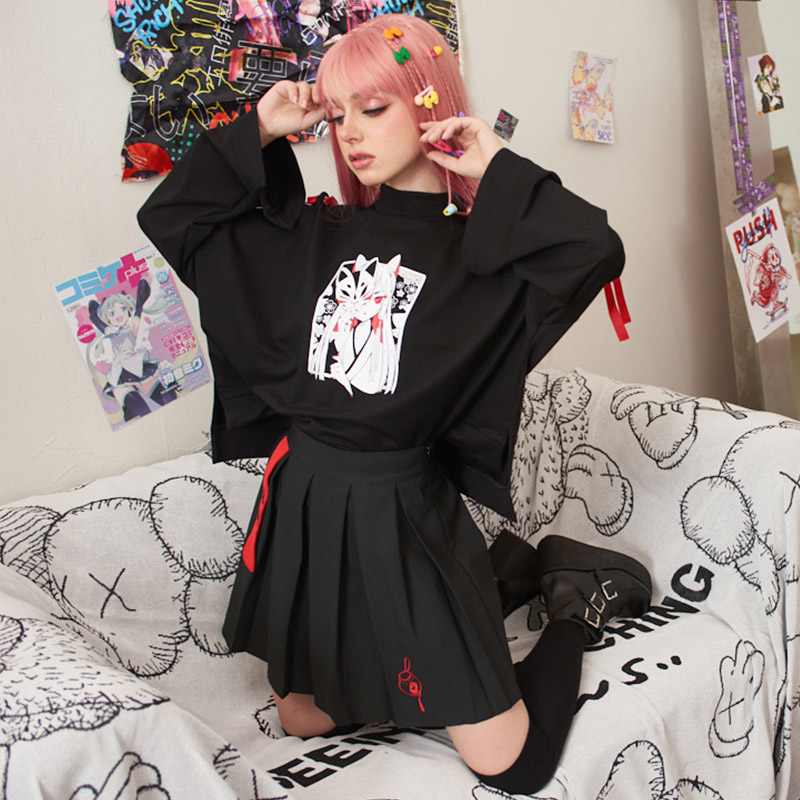 For you to look Kawaii, you may want to wear a shirt as well. To make it look exceptional and impressive, you can tuck in the t-shirt that you'll wear into your skirt and blend it up using fishnet tights. Be rest assured, you'll get the kawaii look of your dream. In most cases, white skirts are often preferred to match the pastel-colored top that you may wear.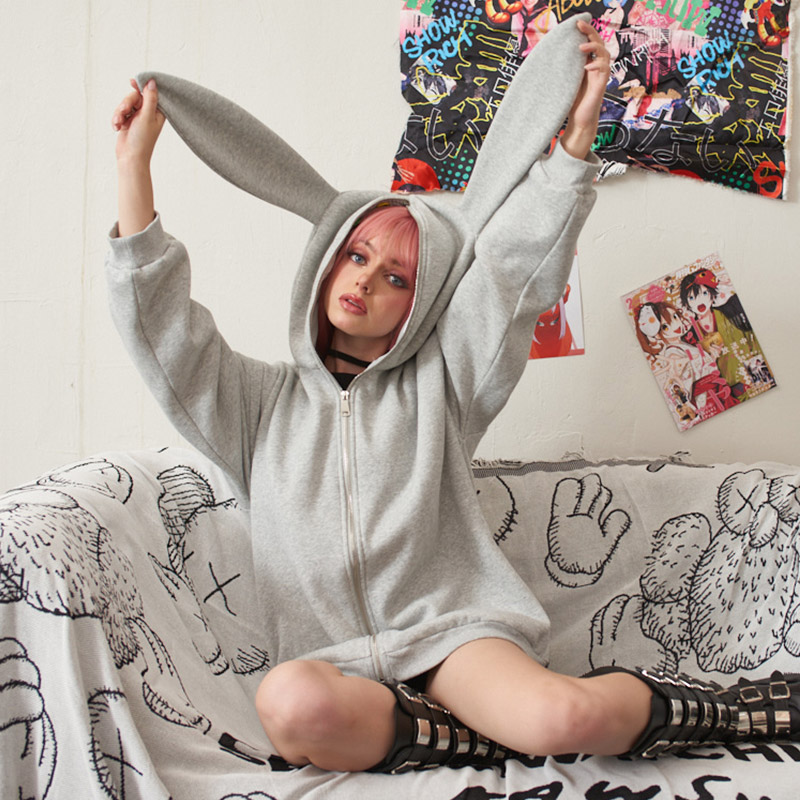 If you want to amplify your kawaii look, then you can go for outerwear. You can opt to go for bold outerwear that makes you look prettiest. You can opt for pastel-colored outerwear, or even better if you can go simple while still coming out with a kawaii look, then you can opt for the one with a plain pattern but the one with big pockets. There you have the kawaii look practically.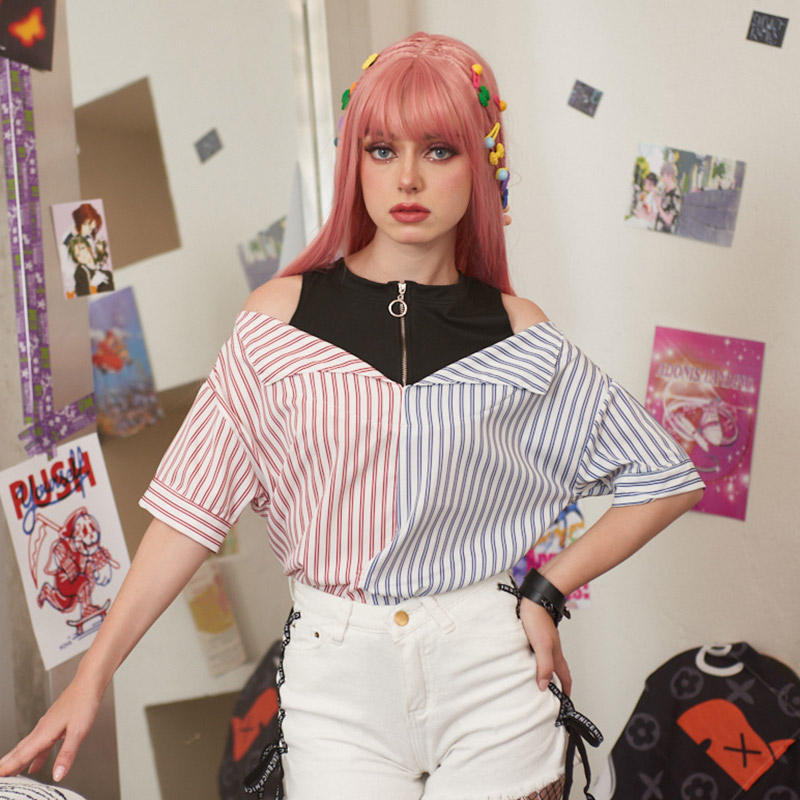 How Do You Dress Kawaii in The Summer?
During the summer, you still need to ensure that you're looking kawaii, while not compromising on your physical appearance. You don't want to expose more, while again you want to ensure that you've presented your style authentically. If you can get a kawaii look that makes you happy, the better. During summer, it is normally hot, and you should wear it to fit the weather conditions. Let's look at some spectacular ways you can do this: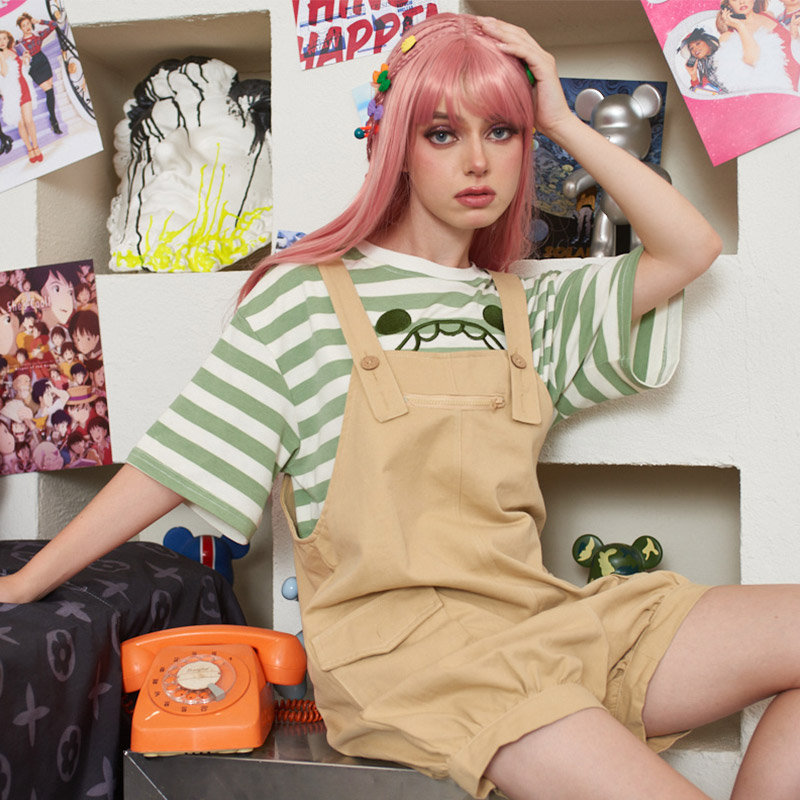 T-Shirts: Bold Prints and Pastel Colors
You should know that dressing kawaii is entirely your process; however, you need to ensure that you boast at least one piece in each outfit that you create. You need to ensure that you balance fashion and comfort.
-Graphic sweatshirts and t-shirts are statement builders that are also comfortable. This can span from anime-inspired t-shirts, with different characters printed to other sweatshirts with animal themes. For instance, you might need your sweatshirt to have an entire section having a panda bear.
-Choose pastels. In most cases kawaii style offsets, the bold look with some soft colors. You can give a trial by coming up with an outfit base on baby blue, light green, lavender, ballet pink, and creams.
-Replace classic styles with varied cute prints. For instance, you can take a cream pair of converse shoes and style them using repeated prints of objects like ice cream cones or cats. If you're responsible for making your clothing adjustments, you'll get an exceptional piece.
-Add frills. Having a sweet doll look is one of the important things when it comes to the styling of Kawaii. You can try to wear socks, dresses, blouses that have pleats and ruffles.
Layer Clothing
Laying well is an important part when it comes to kawaii fashion, irrespective of the particular style in kawaii that you wish to attain. You can do this by:
-Mix & match bright colors and sweet patterns.
-Put on leggings that are bright or right underneath dresses or ruffled skirts
-Match a long sleeve top that is white with another sleeveless dress that is colorful.
Long Socks and Fishnet Tights
When you are done putting on the oversized tops, you can improve your kawaii by simply putting on long socks or fishnet tights. You can wear long socks, especially during the cold weather, since it keeps you feeling warm the entire time. During summer or warm weather, you can rock with fishnet tights to keep you feeling comfortable while looking kawaii as well.
Conclusion
You can easily maintain that kawaii look that you have always desired with what you wear, how you behave, and so on. That means that you should choose those outfits or styles that you love to keep you feeling comfortable the entire time. You should try to maintain a Kawaii style with something that you do not like. Therefore, the Kawaii style is the way to go if you are looking forward to a fashionable and cute appearance.