What is a Midi Dress and How to Look Amazing Wearing Midi Dress
Mar 29, 2021 by Modakawa
Regardless of the season or weather, dresses are a staple item in my closet.
In the winter, I love oversized, warm, and
cozy dresses
. During the spring, there is nothing better than flowy-florals, and in the summer, I love the comfort and ease of tank-style dresses.
It also doesn't matter if I am in my glam, vintage, resort, bohemian, or preppy phase of dressing; dresses have been a go-to staple piece in my closet. And if I am being sincere, although I have the legs for the shortest mini dresses, there is absolutely nothing better than a mid length dress to make these happy legs want to dance.
This article will answer what is a midi dress, how to pick the right dress, how to wear a midi dress, and tips for looking fabulous in a midi.
What is a midi dress?
A midi dress is a dress with a hem that comes below the knee but above the ankle and comes in many fabrics and textures.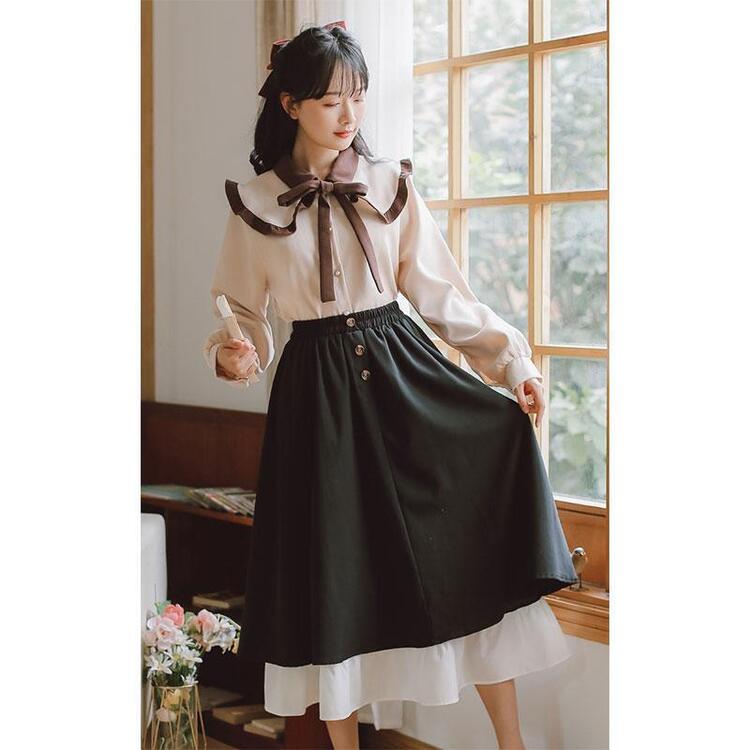 It gets its name because it usually stops mid-calf. Midi's are popular because they can be casual yet stylish, worn dressed up or down, and transition effortlessly for just about any occasion.
Midi's are appropriate when a full-length gown is too formal. They are versatile enough for family gatherings, church, brunch, work, wear around the house, or a date night. They are universally flattering, perfect for anybody's shape, size, age, and style.
Not only are midi's flattering for everyone, but they also come in so many designs that everyone is bound to find the perfect one for their taste. For instance, if you are a fan of denim, shop for a denim midi dress that will suit your taste.
I've seen denim midi dresses worn over leggings, with tights and boots, and I own a denim midi dress with spaghetti straps and a full A-line skirt that is perfect for summer and winter.
I've also seen the most gorgeous silky pleated midi dress in the church that suits women of every age. A pleated midi dress in bold jewel tones with a fitted bodice is perfect and roomy enough for the woman who wants to cross her legs while sitting in church or in the board room at work.
A pleated mini adds richness and radiance and they come in an array of fabrics and textures and have an unmatched character.
A midi shirt dress is always on-trend and most versatile choice in attire for women who are partial to a shirtdress's casualness. The midi shirt dress is perfect for belts or bold statement jewelry, yet subtle enough to be worn with sneakers or flip flops.
Picking the right midi will add essential and timeless pieces to your wardrobe that make you the stylish fashionista everywhere you go. Some tips for selecting the right midi's are below.
1. Pick the right length based on your height. If you are petite, some dresses meant to be midi will be a maxi dress on you. When it is too long, having a good tailor in your Rolodex will be a lifesaver. You want to avoid selecting a dress that hits right in the middle of your calf because it is the widest part of your legs and can make you look boxy.
2. Instead of letting your midi make you look like a sack, remember that the waist is an essential part of the dress. It should be cropped, tucked, tied, rouched, or synched. You can also define your waist, even in a bodycon dress, by selecting a belt to wear with your dress.
3. Regardless of what you are wearing, you want to show off those parts of your body that you love. If your legs are that, select a midi with a high split or asymmetric hemline. You can flatter your upper body with a strapless midi or one with a square neckline.
4. Selecting an all-purpose dress that makes it easy to wear casually or to dress up will make pulling your clothing out of the closet for the fashionista or a business occasion easier.
5. Be careful with other features of the dress. Multilayers, fabric, print can make a dress too busy or weighty on your body.
Tips for styling your midi
Deciding how to wear your dress is as simple as knowing where you are going. Midi's are versatile and transcend time in how easy they are to style. The same midi worn to church can be dressed down for a day at the park.
Some tips for styling your midi are below.
1. The right shoes can make or break your outfit and the look you are trying to achieve. If your dress is on the longer side, opt for strappy heels to elongate your legs. If it is a shorter or casual look, flats or even sneakers are great. Stay away from chunky, clunky shoes because the attention will go right to the little bit of skin between your hem and your shoe.
2. A cardigan or blazer goes very well with a springy midi with a fitted top. If your top is blowsy, look for a statement necklace to give your top dimension.
3. Watch out for the proportion of your dress. Again, you don't want it boxy or to make you look weighed down. You also don't want something that has a lot of extra fabric at the hemline. Everyone wants
to look kawaii
, right?
4. Speaking of fabric, unless it is winter, you want a dress that is light that gives the illusion of simplicity and ease. The beauty of dresses is that they are one piece, and you don't want to convey drab and frumpy; you want chic and stylish.
5. Adding an oversized sweater or waist-tied tee shirt over a midi creates the look of a skirt with a sweater or tee shirt.
How to wear midi dress
If you still have questions about how to wear midi dress, below are a few short tips that show how simple wearing a midi is.
1. Sneakers are always perfect and your feet will thank you.
2. In the summer, sandals work great for grab and go styling.
3. Make date night flirty with tassels and other girly details on your shoes.
4. Strappy pumps or sandals are sure to elevate the evening.
As you can see, midi dresses are one of the most universal additions to a wardrobe that a woman can have.
Now that you know what is a midi dress and have tips for choosing and styling your midi, you too can grab some and look effortlessly chic and amazing every time you wear one of these essential dresses.