What is a Sweet Lolita
Nov 05, 2021 by Modakawa
Emerged in Japan as a different form of street style, Lolita fashion is trending worldwide. And, sweet Lolita is the most popular and widespread of all the Lolita looks. The Lolita look is related to the type of clothing from the Victorian era. Moreover, it is evident by the kinds of outfits they wear including the accessories.
While Classic Lolita is treated as the baseline for this trending fashion, there are several subtypes under Lolita fashion. Sweet Lolita focuses more on a childlike appearance and pastel color outfits. In this article, you get to know many interesting facts about sweet Lolita. Read on to find out more.
What is Sweet Lolita?
While sweet Lolita is a Japanese subculture, it is a trending fashion statement worldwide these days. The sweet Lolita look is about the bold attitude that focuses more on modesty. Moreover, it features childlike styling by using bright, colorful outfits.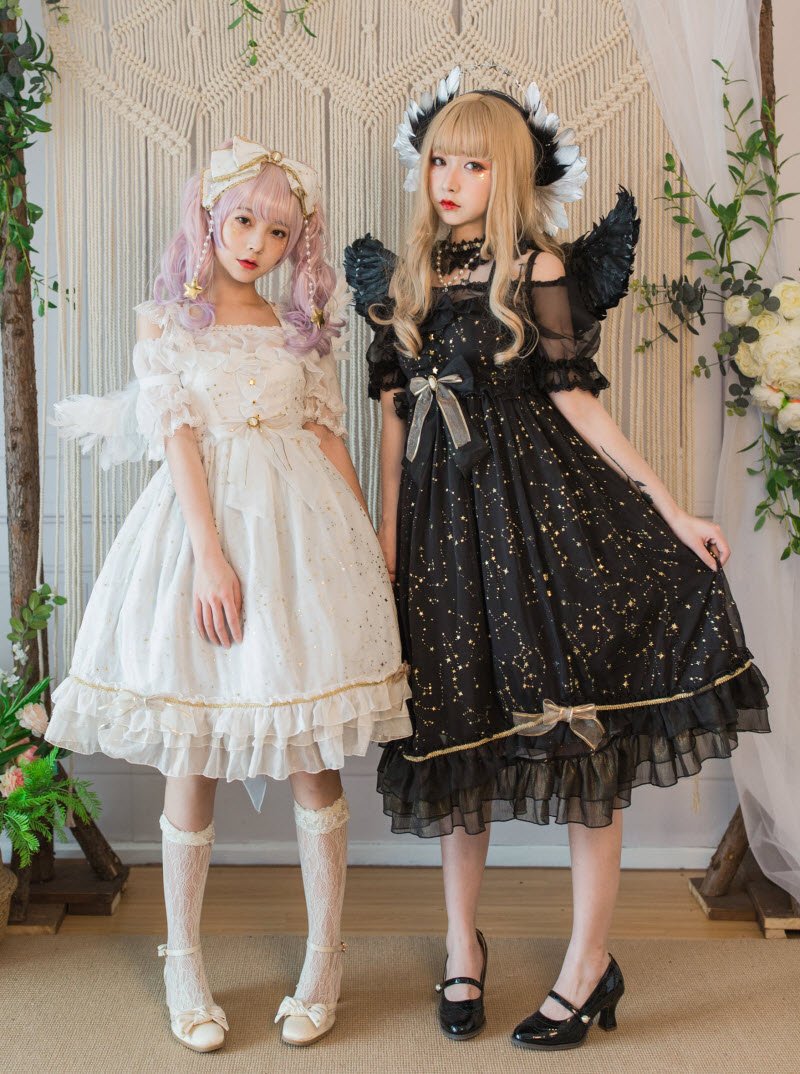 All these things make you look like fruit candy. Although sweet Lolita evolved from Japan, it has made its way to the West. The original outfit was like a cupcake shape that stretched to a knee-height length. Or dresses that have different layers of petticoats.
However, it has extended to floor-length corsets or skirts in recent years. Accessories such as headbands, stockings, parasols, socks, and so on bring out the best from a person wearing a Sweet Lolita outfit.
History of Sweet Lolita
There is no shortage of speculation when it comes to the origin of certain things. And, sweet Lolita is no different. Although many people believe that Lolita fashion and sweet Lolita emerged in Japan, its name is not yet determined.
Some believe that it all began when labels such as Pink House and Angelic Pretty started selling different types of clothing. It is assumed that Lolita fashion came into existence from there. All the labels that could be found in the store are sold through Japan.
Later, Lolita fashion became an instant hit with the youth, and bands could squeeze the sugary sweet fashion from the Japanese subculture style. So, it can be concluded that it took very little time for Lolita fashion to become popular both in Japan and worldwide.
Colors of Sweet Lolita
There is no question that sweet Lolita has become one of the popular fashion trends in the modern world. The distinct design in clothing is what makes sweet Lolita stand out from the rest. This unique style often features pastel, light colors.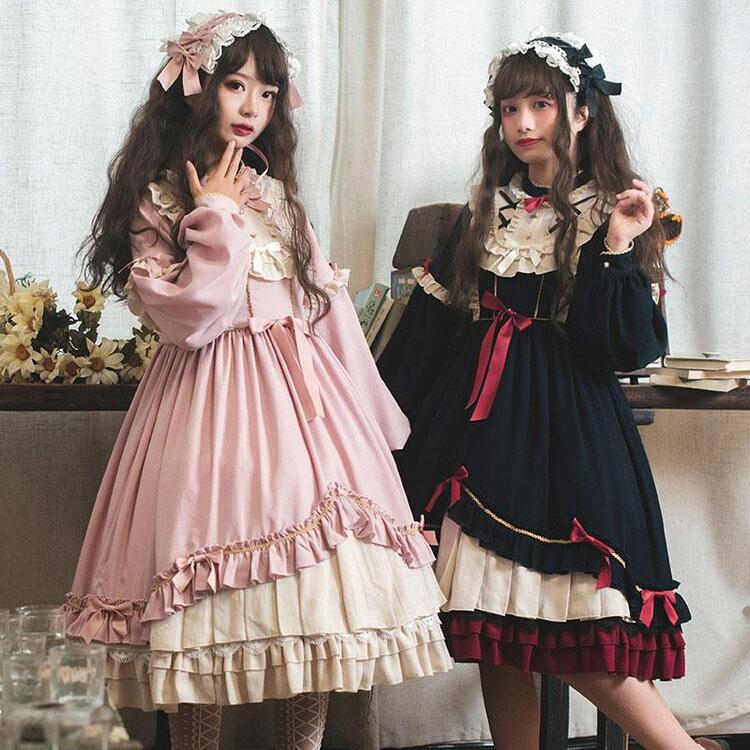 The pastel colors include sky blue, baby pink, lavender & cream, and many more. Also, the outfit contains bow decorations and plenty of ruffles. Moreover, the dress has cute themed prints all over it. Here are a few of the common color pallets that you can find in Lolita clothing.
· Bright pink
· Peach
· Other pastels
Regarding the prints on sweet Lolita fashion, you can have different types. However, some of the frequently used prints are as follows.
· Flowers such as roses, cherry blossoms, lilies, and jasmine.
· Fruits such as cherries, strawberries, or other kinds of sugary fruits.
· Fairy tales like Alice in Wonderland.
· Animals such as kittens, unicorns, bunnies, and puppies. Or any animal that looks cute.
· Desserts such as cakes, pudding, and ice cream.
How to be a Sweet Lolita
The Victorian-inspired outfit on sweet Lolita is something that stands out from the crowd and makes it appealing. The style is eye-catching, and even people who don't belong to Japan are drawn toward this outfit. Almost every sweet Lolita dress is designed with bright colors and childish patterns.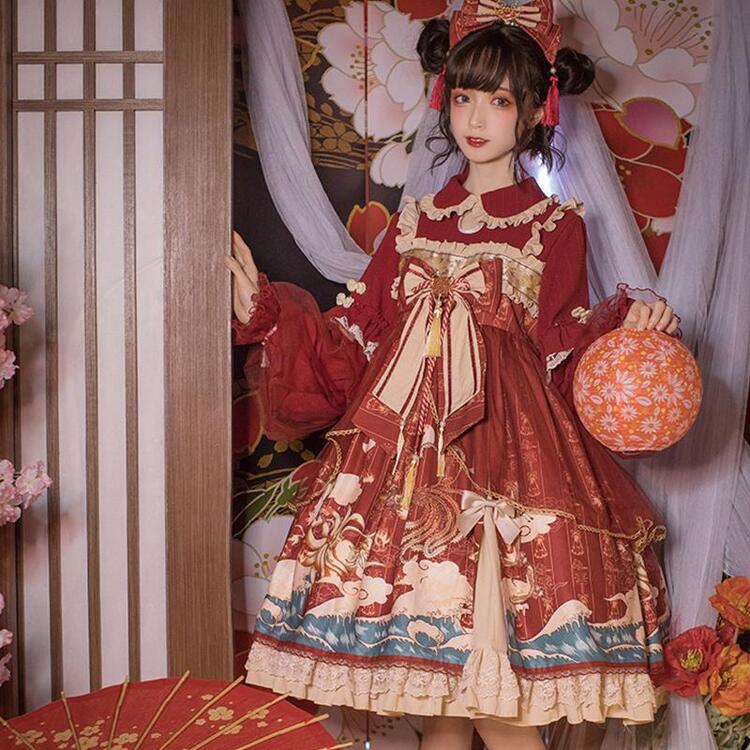 The dresses have printed such as berries, cute animals, fruits, desserts, and so on. Moreover, the dress should not reveal the areas on the shoulders and cleavage. That way, the childlike look doesn't get compromised. Also, the dresses shouldn't be associated with dark color shades.
If you observe the different types of Lolita outfits, jumper skirts with blouses are the most popular ones. And most of them would feature a long ruffled sleeve and a baby collar with ribbons and bows incorporated on them.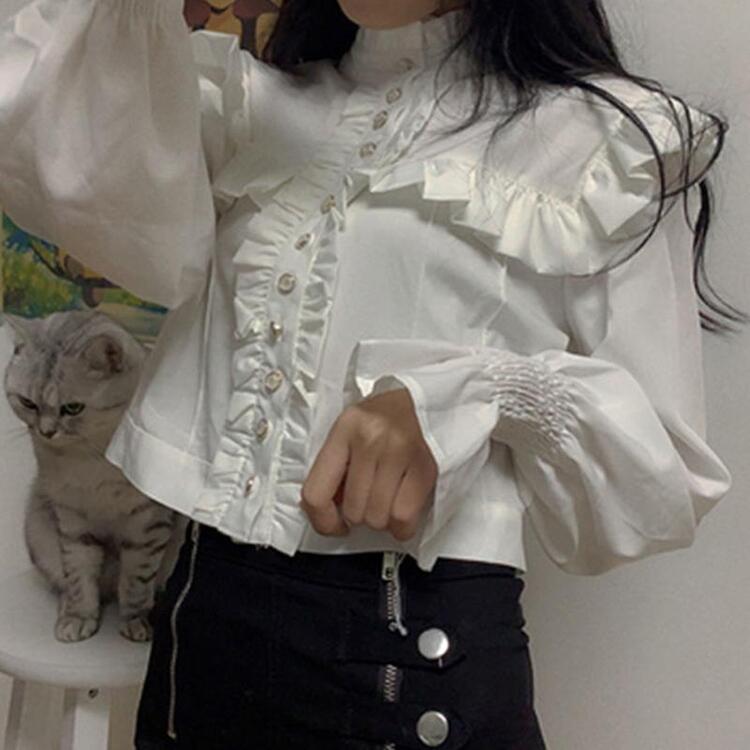 When it comes to Classic Lolita, the pure white-colored blouses are rarely used. In general, the blouses are ivory or off-white. However, for sweet Lolita, only pure whites are used. It symbolizes purity and modesty.
Accessories are an integral part of sweet Lolita dress. Certain things such as earrings, bracelets, and necklaces make the overall look amazing. And, they are designed mostly in bows, fruits, desserts, or anything that resembles cuteness.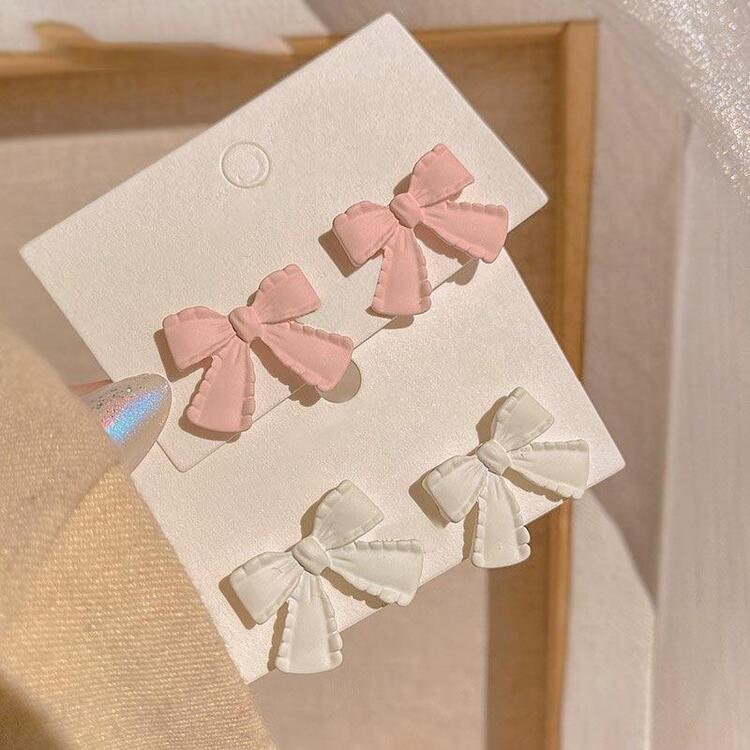 Cute pendants, laces, and pastel bead necklaces are common. Bracelets and hair accessories add to Lolita's fashion and make the dress more attractive. While some Lolita outfits come with matching headbands, choose something that matches the dress if you don't find one.
Last, it is the nails that you need to care for. Nail decoration is considered a part of Lolita fashion. There are different ways through which you can decorate your nails. That includes painting a cartoon character or glittering pastel colors. Personalize your nails according to the outfit you intend to wear.
As you know, Lolita fashion depicts a bell-shaped skirt, and if you want to achieve that look, you need to wear petticoats underneath the skirt. There are advantages to wearing one with your skirts.
It helps you to attain the much-needed volume for your skirt. Also, it complements the beautiful fabric on the dress.
The hair follows the same path because sweet Lolita is all about cuteness overloaded and wearing pastel color. Pink is the most commonly used hair dye. However, if you are having trouble with your hair, a pink wig might resolve the issue.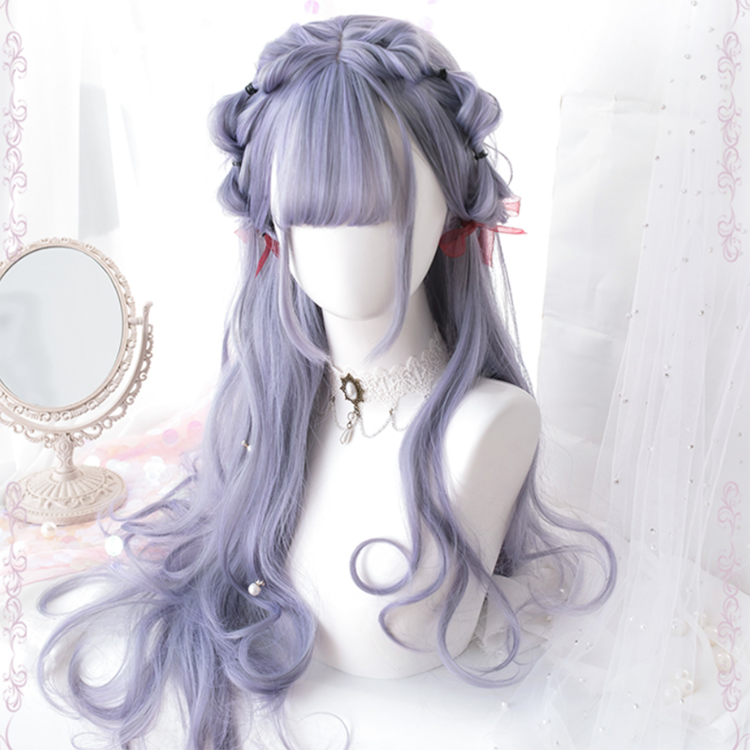 Apart from pink, pale blue, mint green, and pastel purple are favored by many people. Also, you can use dual-tone wigs and personalize them with accessories to bring out more cuteness.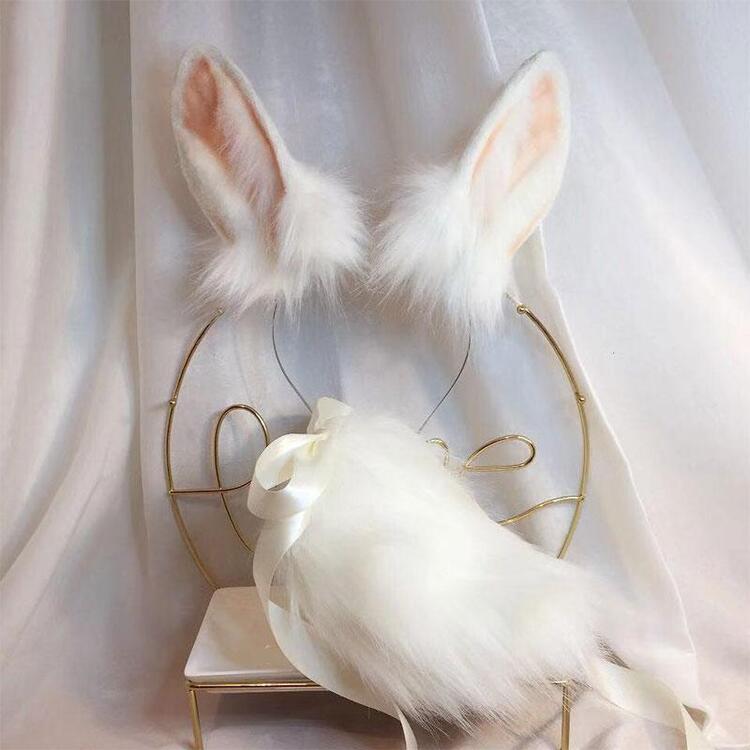 Headband or hair wear, whatever you would like to call them, is another important accessory that makes a perfect sweet Lolita outfit. Different types of headbands, hair bows, and hairpins are attached to your hair or wig and made to look mesmerizing.
While the popular choice of footwear for Lolitas is Mary Jane, a variety of options are available. Proper Lolita footwear should have a rounded, closed-toe and without a high heel. However, slight heels on platform shoes or boots are acceptable.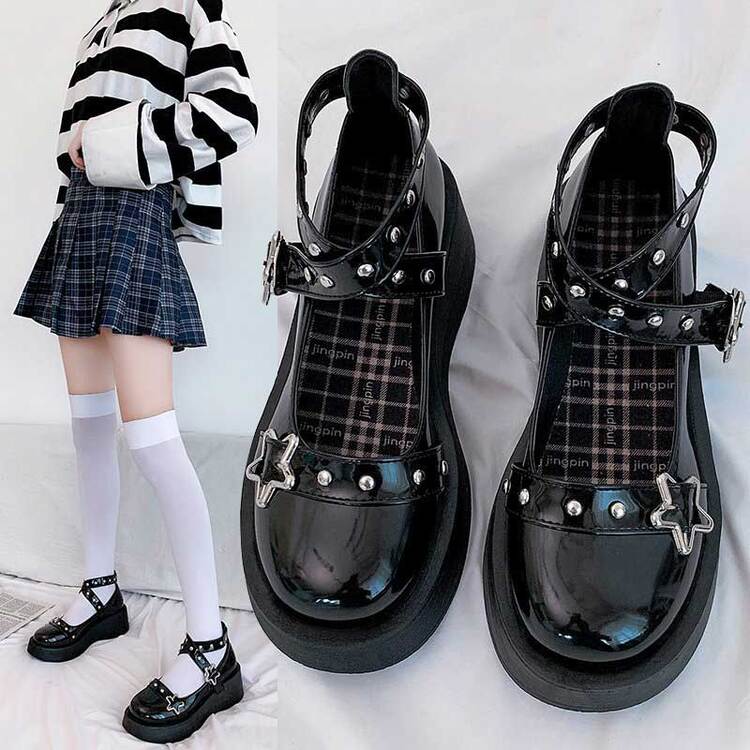 Although the choice for footwear is many, make sure that it doesn't make the outfit too edgy. Rocking horseshoes is another popular choice.
Shoes with pastel colors or ballerina ones that have ribbons on them are great choices. But shoes should be worn as long as they suit the aesthetic. For example, cute ankle boots adorned with ribbons or laces. Apart from the shoes, stockings and socks should be counted as well.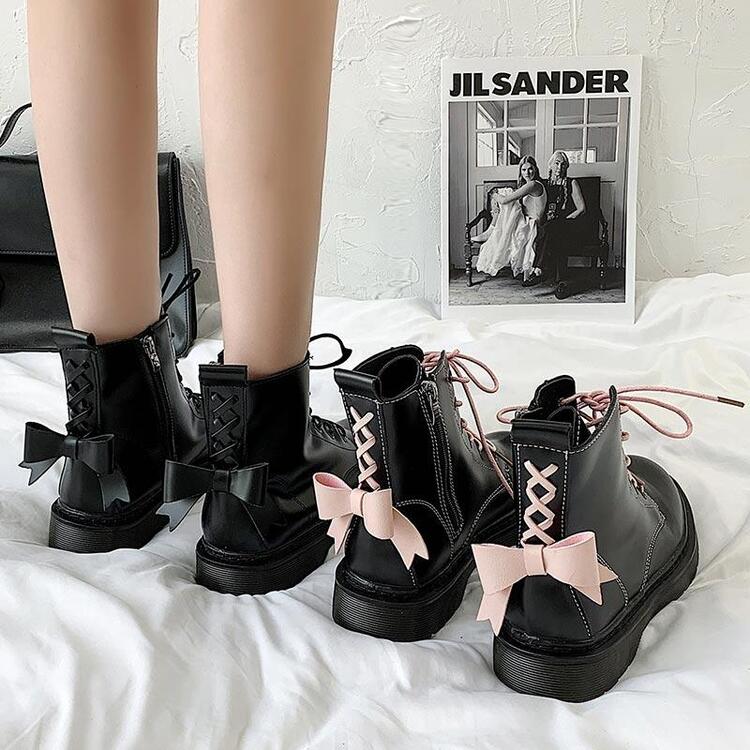 Skin stockings and knee-high socks having patterns or prints go well with all kinds of Lolita outfits. While white is the most commonly worn color, other types of pastel colors are equally popular.
Because sweet Lolita is cuteness overloaded, pink is the color that sets the range for it. Moreover, sweet Lolita reflects a child's modesty, which is why the makeup should look and feel like that.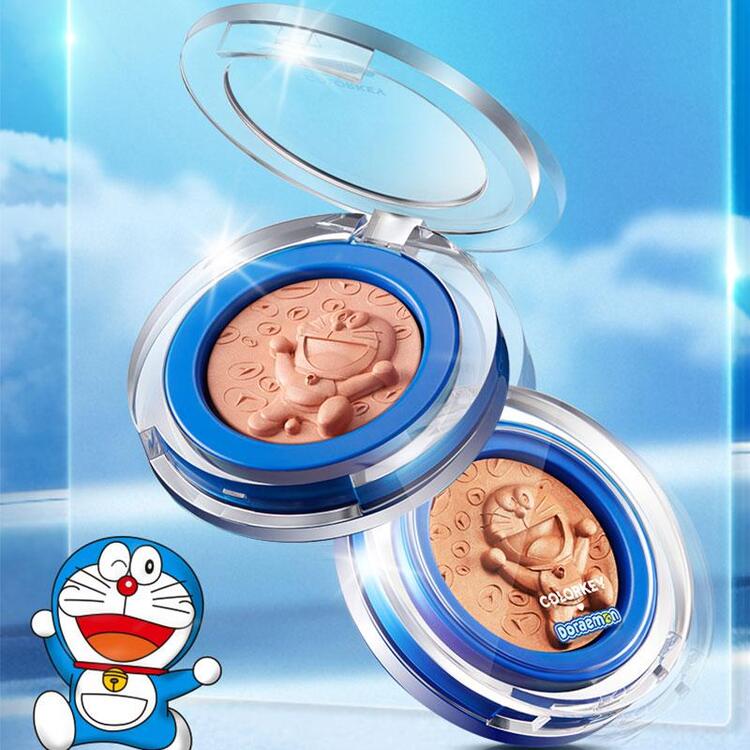 Particular attention should be around the eyes that give you blushing looks. The pink palettes give the makeup a stunning look.
Looking cute while carrying your items can be daunting. But not with the bags that are a part of Lolita fashion. With lots of cute purses and bags, it makes a great addition to the Lolita outfit.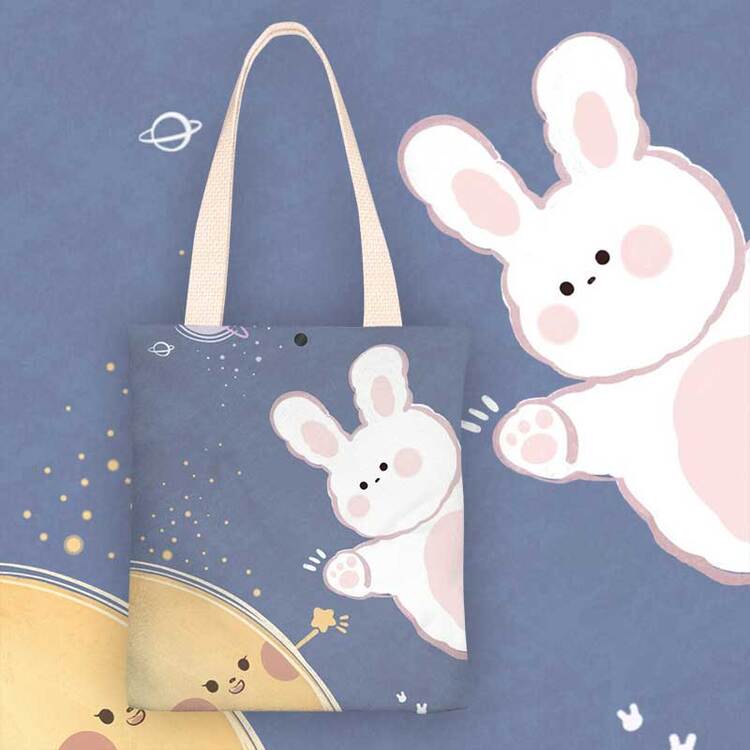 While pastel-colored bags are popular, you have the liberty to choose from a variety of colors and patterns. Moreover, you can try the different types of handbags, shoulder bags, backpacks, etc.
Sweet Lolita has its focus on the cute and sweet aspects of Lolita fashion. It makes good use of pastel-colored lace, ribbons, and prints to emphasize the cuteness of the design and style.
With the different types of Lolita fashion accessories, dresses, and footwear mentioned above, you can personalize yourself and bring out the best of style within yourself. When you have the right look and personality, people will adore your cuteness and modesty.
It is beyond doubt that sweet Lolita fashion won't let you down in any aspect. However, take special care when it comes to choosing the right dress and accessories. Make sure that everything falls in line with the style.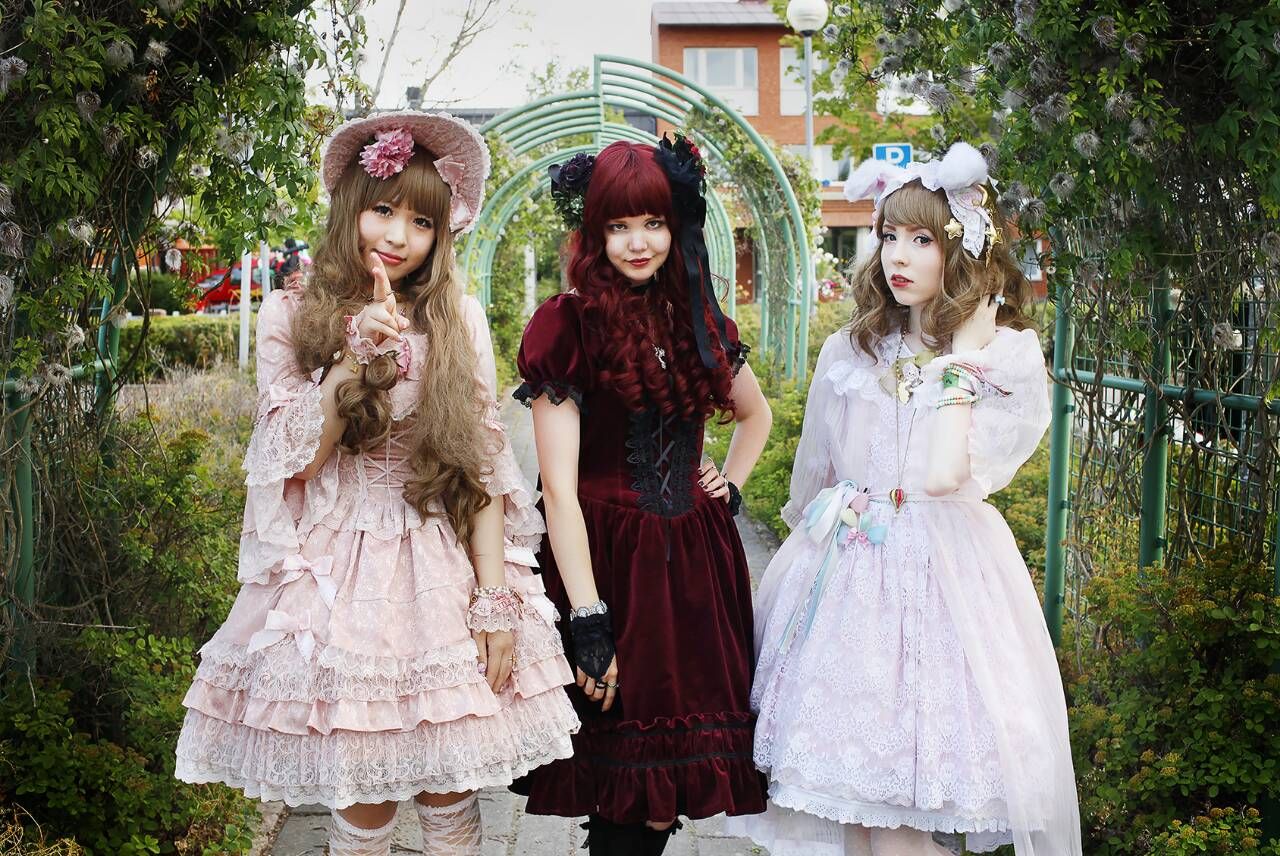 Losing your personality while adapting to Lolita fashion is not a good thing. Wear a beautiful outfit and makeup. Connect with like-minded Lolitas and expand your network. Make your group and share your cuteness all around. It is a good time for you to accept Lolita fashion.
Related Types of Lolita
· Classic Lolita - This style focuses less on cuteness and more on elegance. Classic Lolita dresses comprise jewel tones and dusty pastels. While solid colors and floral prints are common, you can choose other cuter prints as well.
· Gothic Lolita - This style is inspired by dark elements and characterized by dark makeup and clothing. Gothic Lolita features makeup that resembles everything dark, including the lips, hair, eyeliner, and fingernails. In short, Gothic Lolita clothing is a fusion of dark gloves, velvets, fishnets, dark lace, and so on.
· Casual Lolita - As it is self-explanatory, this type of outfit is toned down to be used as formal casual wear. Causal Lolita clothing includes wearing blouses or tee-shirts and skirts with different types of prints.
· Aristocrat Lolita - It is a mature style and sometimes isn't considered part of the Lolita fashion spectrum. Aristocrat Lolita is more like an exclusive Gothic substyle. While most aristocrat dresses are black, some of them come in white as well.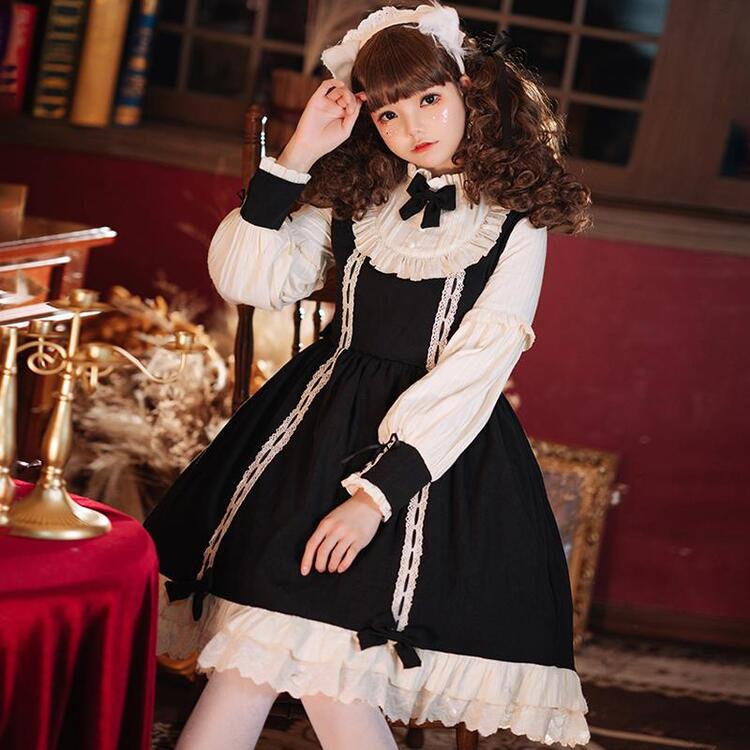 · Country Lolita - This style is inspired by open countryside or the famous Victorian farms. Country Lolita is a mixture of both Classic and Sweet Lolita. Straw accessories such as straw hats and basket purses make the outfit more gorgeous.
· Punk Lolita - Inspired by British punk fashion, punk Lolita comprises a skirt that is paired with cutsews or a delicate blouse with tough pants or skirt and combined with accessories to brighten up the look. The motifs include creepy cute characters, skulls, or playing card suits.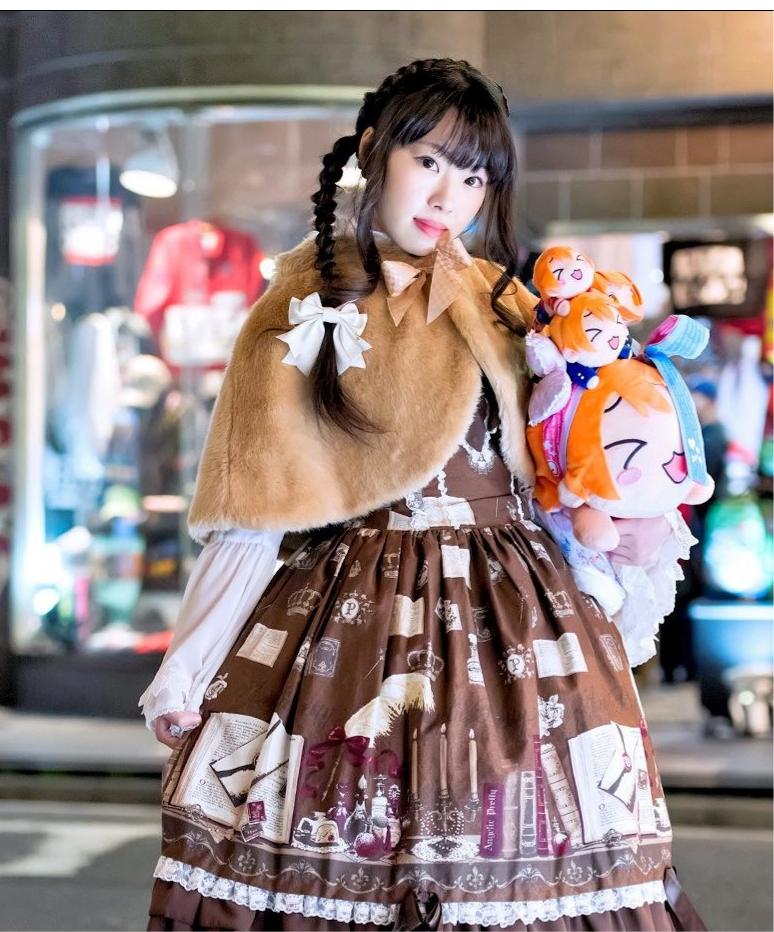 · Steampunk Lolita - This style is the hybrid of both steampunk and Lolita fashion. While steampunk Lolita takes elements from both, it includes the details and silhouette present in Lolita fashion. The color patterns include brown, cream, or bronze. Leather, brass, and bronze accessories go well with steampunk Lolita.
· Ero Lolita - Otherwise called Erololi, this style focuses more on the outfits filled with slight eroticism. However, it doesn't mean that the outfits appear vulgar. Instead, they feature a little bit of skin compared to normal Lolita outfits and have elements of eroticism.
· Guro Lolita - Another type of Lolita style focuses more on the horror aspect rather than on cuteness and elegance. Fake bruises, blood splatters, eye patches, and bandages are the common themes in Guro Lolita. The outfits are white most of the time and have fake blood prints.
· Kuro Lolita - Another type of Lolita fashion compromises in dress, all covered in black with no other color options. However, excessive use of the black color doesn't make the dress Gothic Lolita. In reality, Kuro Lolita falls under sweet Lolita when it comes to styling.
· Cosplay Lolita - The term is used when someone is wearing the outfit while cosplaying. It means, the person is cosplaying as a character and wearing Lolita fashion, a heavy Lolita dress, or wearing Lolita for cosplay.
Conclusion
It is important to take care of the color palette, silhouette, and types of accessories when you are wearing a Sweet Lolita outfit. Moreover, transforming into this style becomes an easy affair when you change your mindset. So, get yourself ready to embrace this new fashion trend and get yourself some nice sweet Lolita outfit.