Where to Buy Lolita Fashion & Best Lolita Outfits
Jun 30, 2021 by Modakawa
Of all quirky, kooky, and startling fashions trends, Lolita fashion is among the unique fashions. Understand that Lolita fashion is Japanese culture, and Lolita represents elegance, cuteness, and modesty.
What is Lolita?
Explaining Lolita fashion is not as easy as it may seem. However, many people seem to like its old-fashioned elegance and childlike innocence. The distinctive Lolita style grew in the Rococo and Victorian eras. You will also see the fashion during the Edwardian period and in some 50's and 40's American clothing styles. That is at any point in time when fashion was beautiful and elegant.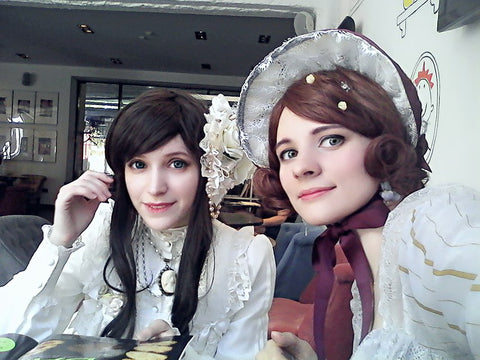 The Lolita bell-shaped skirts are typical silhouettes. Understand that this is not what makes the entire Lolita fashion, and it is not a requirement if you want to rock lolita fashion. You should also note that no color or one item or trim bears the entire Lolita fashion.
This is a unique aesthetic that is not easily perfected. To some people, Lolita fashion is attached to their lifestyle. That means they rock Lolita fashion and attend Lolita activities as well as following a given code of etiquette.
However, to some, it is just a clothing style to rock on special occasions or just any other day. Lolita fashion is the perfect escape from a monotonous way of life or for someone who wants to get back to an innocent time in life. Lolita fashion is remarkable and quite different from everyone's perception.
But one thing we can all agree on is that Lolita fashion arises a shared desire from everyone to rock some fascinating and colorful clothes. Remember that Lolita fashion was initially founded in Japan, and from there, it spread to other parts of the world in the late 80's.
Where to Buy Lolita Fashion?
Lolita fashion items can be purchased from Modakawa at very affordable prices:


Modakawa is a great place where you can purchase Lolita fashion items. This marketplace is full of Lolita items that you will easily be spoilt for choice. From the Lolita dresses such as Lolita skirts, Lolita jumper skirts, sweet Lolita dresses, navy style Lolita to the Lolita tops, Lolita jackets, and coats, you will find virtually every Lolita outfit here.
If you are looking for Lolita accessories, this is one place where you will be sure to find them. Lolita fashion is never complete without some impressive accessories.
Here you will find a variety including Lolita headdresses, Lolita socks, Lolita petticoats, Lolita bags, Lolita wigs, Lolita trousers, and other miscellaneous items. Some of the miscellaneous stuff include Lolita necklace pearls, vintage lace bracelets, sweet Lolita glasses pink chains, lace poly-cotton blend, sweet Lolita oversleeve lace trim bow, gothic Lolita choker cross-chain lace, etc.
The site has crazy discounts and offers for the customers such as free shipping for orders above $69. With the Modakawa , you will know of the hot Lolita products that almost everyone is looking for.
Usually, most of the hot products include Lolita pannier, Lolita wigs, Lolita socks, Lolita bags, and Lolita socks. On the site are also diverse categories of Lolita items.
Whether you love the gothic style, sweet, sailor, Chinese style, 24H, Rococo or classic there is something for you. Avoid getting your Lolita items from other sites that you may not know well as you might probably end up with poor quality Lolita products for high prices.
Lolita Fashion Components
Below are the main components of Lolita fashion:
Hair Accessories
Lolita fashion is composed of several hair accessories to complete the look. The common one is the headdress.
It is a rectangular or round piece decorated with bows and lace that go around your head using a ribbon. The accessory goes well with bangs. A hair bow is another accessory that is casual and less maidish. You can attach it with a hair comb, headband, or clips.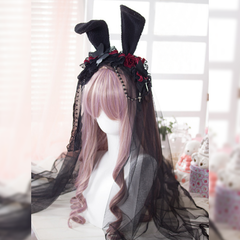 If you are not looking for large bows, you can go for the mini bow clips. Mini hats and old-fashioned hats are common Lolita styles too. You could go for the boy style with mini-tophats and tophats. Other hair accessories include mini-crowns, tiaras, mini-straw hats, bonnet, hairbands, rose clips, berets, caps, and cut earmuffs.
Outwear
Lolita jackets are categorized into two classes based on their weight. Light jackets go well with a skirt and can be rocked in any season, provided it does not feel extra warm. These jackets resemble suit jackets but bear rounded edges and more feminine colors.
Heavier Lolita coats can be rocked during winter, and they are made for voluminous skirts. These coats are much longer and fitted than most modern coats.
Capelets are elegant capes made of cotton. They will cover only your shoulders. These capes are not ideal for the cold weather. But you can get the longer capelets that are made of velvet or wool as this will keep you warm.
Boleros are pretty shrug-like sweaters. They are mostly knitted but can be made using any fabric. These are not to keep you warm, but the spring chill will not be cold for you.
Blouses are another Lolita item that Lolita enthusiasts love. If you are looking for a perfect Lolita blouse, get an old-fashioned and feminine blouse. Lolita blouse is not defined by the ruffles and lace alone but also the shape of the blouse. Get pointed collar blouses or high collars that are fitting.
Bags and parasols
Purses and bags are often forgotten when people are looking for Lolita outfits. Bags complete your Lolita look perfectly, but only if you select the right type. Get Lolita purses that complement the color of the outfit. Lolita purses are impressive with different designs and colors, such as outer Lolita motifs and heart-shaped purses.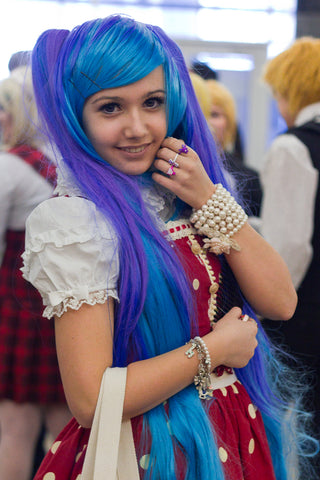 Parasols are regarded as Lolita fashion because they are old-fashioned and have frills. They are more attractive and much more delicate. They are not just ordinary umbrellas. Look for umbrellas that come with elegant handles that extend.
It's Your Turn Now
Lolita fashion is still adored by many and can look perfect on you as long as you know how to match everything, including the accessories. Fitting outfits will also go well for anyone who wants to try out this fashion.