17 Different Types of Skirts | Best Skirt Types for 2021 (with pictures)
Jun 04, 2020 by Modakawa
When it comes to thinking about skirt styles, there is likely more variance than you might think. Skirts have been a popular item in fashion over the years and throughout the world.
Because of this, the skirt has evolved over time. With skirts being worn by many subsections of women throughout history and through ever-changing fashions, many different styles of skirts have emerged.
While color and material are essential and varying in skirt styles, so too are their cut and their hemline. These two elements make all the difference in determining whether a skirt is perfect for any occasion.
For example, while short skirts are typically thought of as being less casual, the straight style of a pencil skirt makes it perfect for the office environment.
Conversely, some longer maxi skirts, while considered to be more conservative, would be inappropriate for many office settings based on their youthful appearance.
Learning about these 17 different kinds of skirts can help guide you through determining what types are ideal for you, and what kinds of skirts work best in your own personal wardrobe.
17 Different Skirt Types
Skater skirt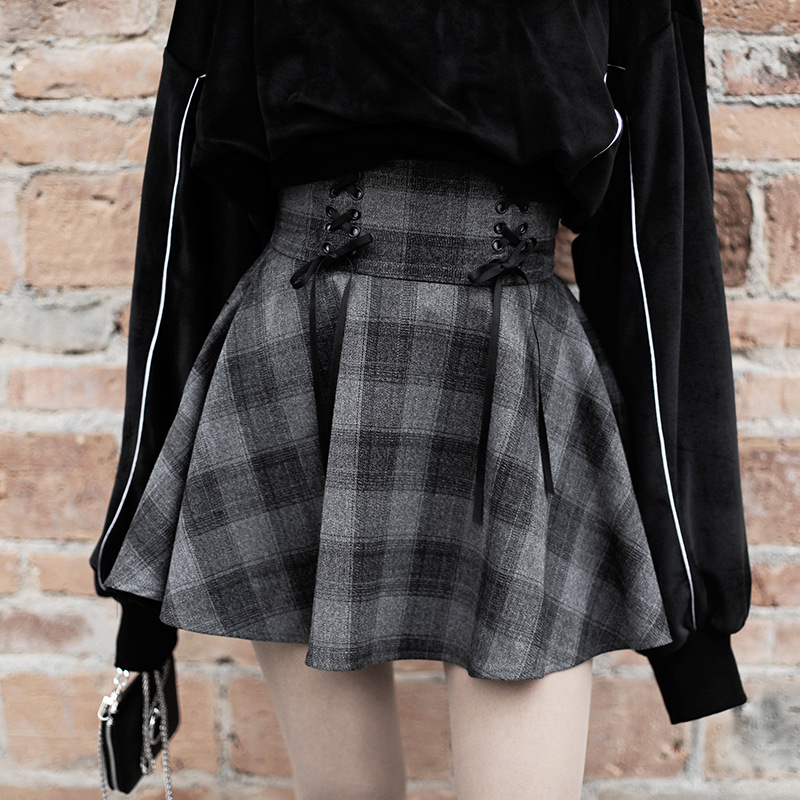 This skater skirt maintains its unique shape by being quite fitted at the waist. Similar to a circle skirt, this informal and lighter skirt differentiates itself by its short length.
This is a fairly informal skirt, perfect for casual occasions.
Miniskirt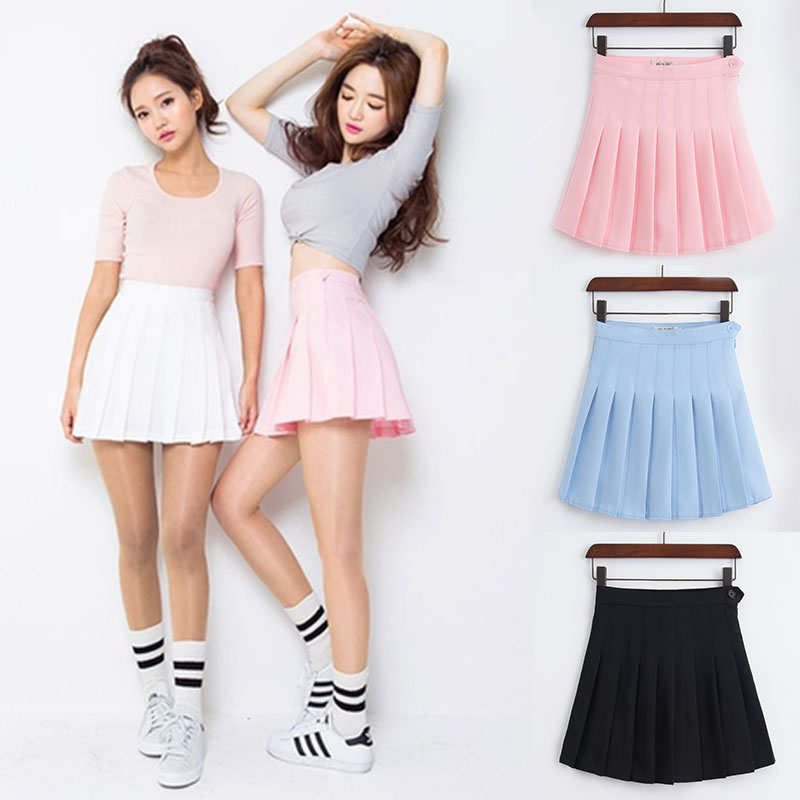 Typically 10 to 17 inches in length, the mini skirt is meant to stop roughly halfway down your thighs. This kawaii mini skirt is known for its straight and form-fitting cut.
Typically, this skirt is worn during a night out or more casual yet younger get-together.
Skort skirt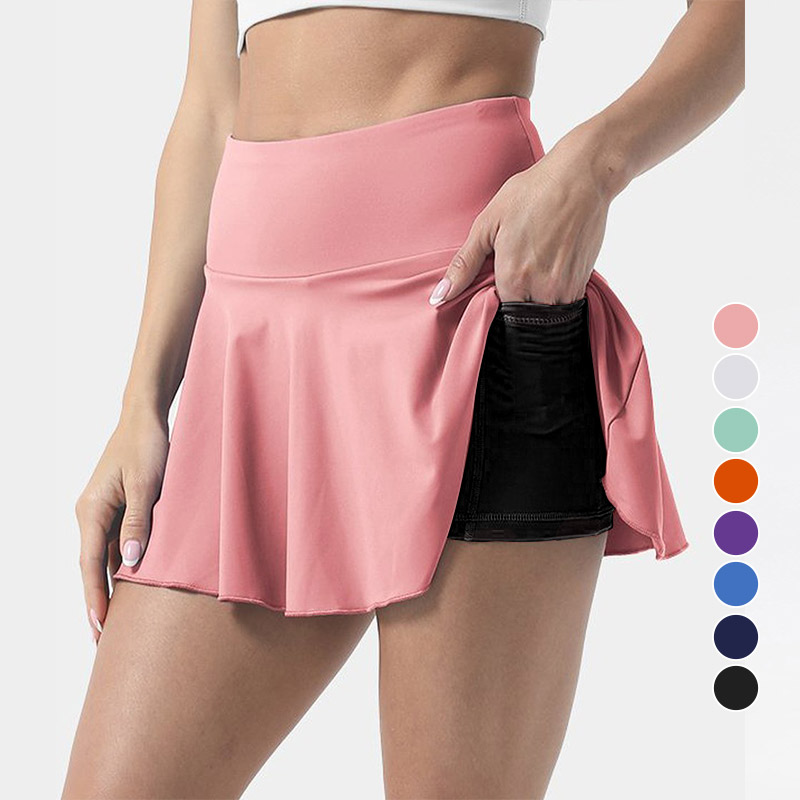 Made in order to provide both comfort and style, skorts are shorts with skirt material covering them. While they look like skirts, they provide wearers the ability to move around as freely as they would while wearing shorts.
This makes skorts perfect fashion items but also great for sports.
Asymmetrical skirt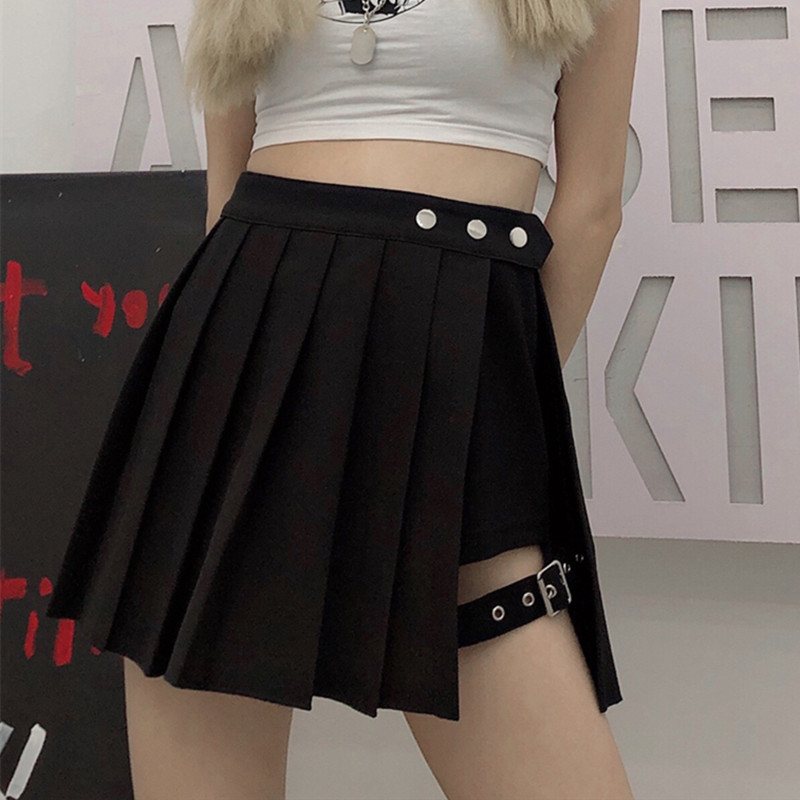 There are a few different types of asymmetrical skirts, but they all combine different lengths into one skirt.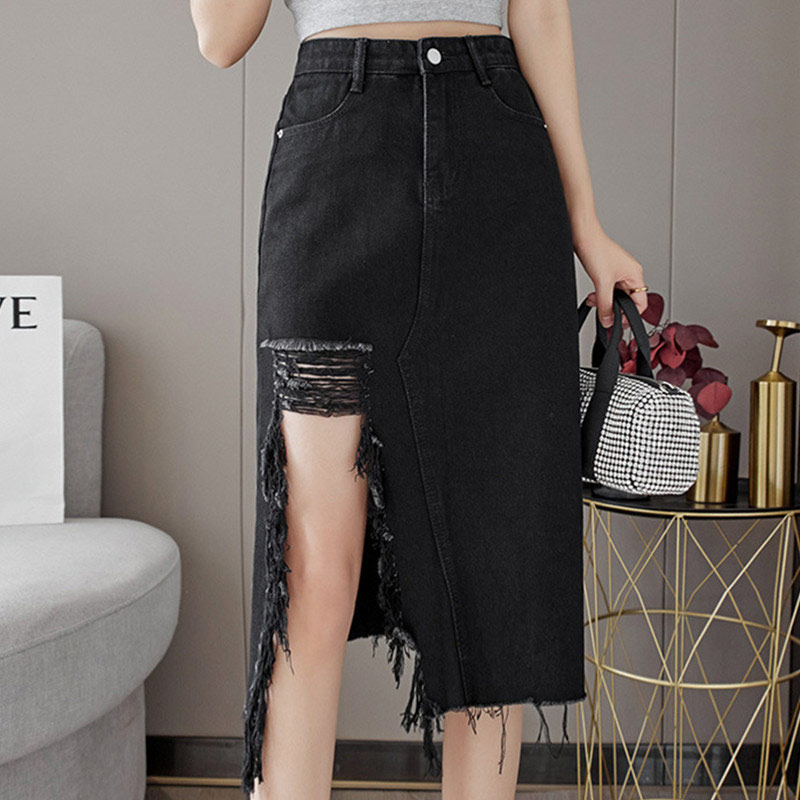 In some asymmetrical skirts, this looks like one long side and one short side, while others keep it short in the front and long in the back.
Denim skirt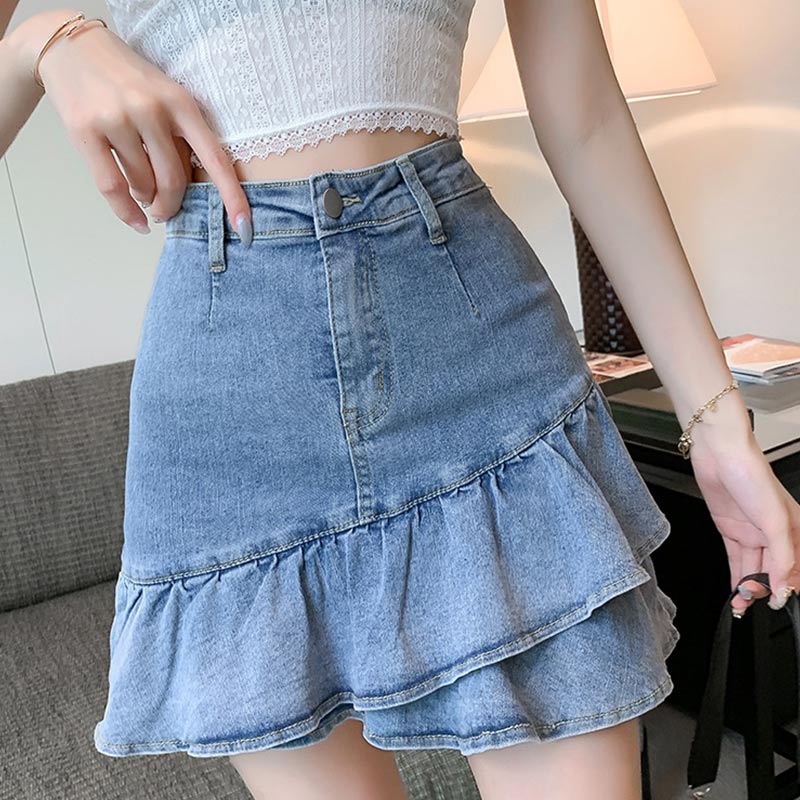 Denim skirts have been a popular fashion item for a while now.
Styles and lengths of denim skirts vary, from mid-length and mini denim skirts being popular with the younger crowd and longer, more modest denim skirts remaining one of the most popular skirt types over the years.
Pleated skirt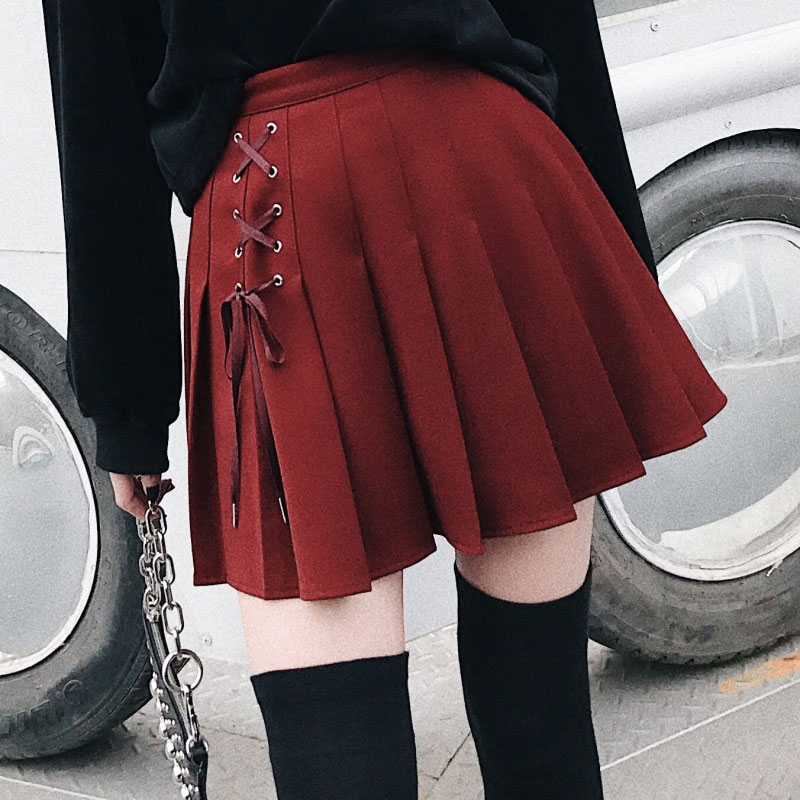 The width of skirt pleats tends to vary between narrow and wide, creating a wide variety of fashionable pleated skirts over the years. Pleated skirts can be longer maxi skirts while shorter, plaid pleated skirts also remain fairly popular. You can make a kogal look dressing up this type of skirt.
Famously, pleated skirts such as kilts were originally worn by men in combat in order to allow them to move around more freely.
Fly skirt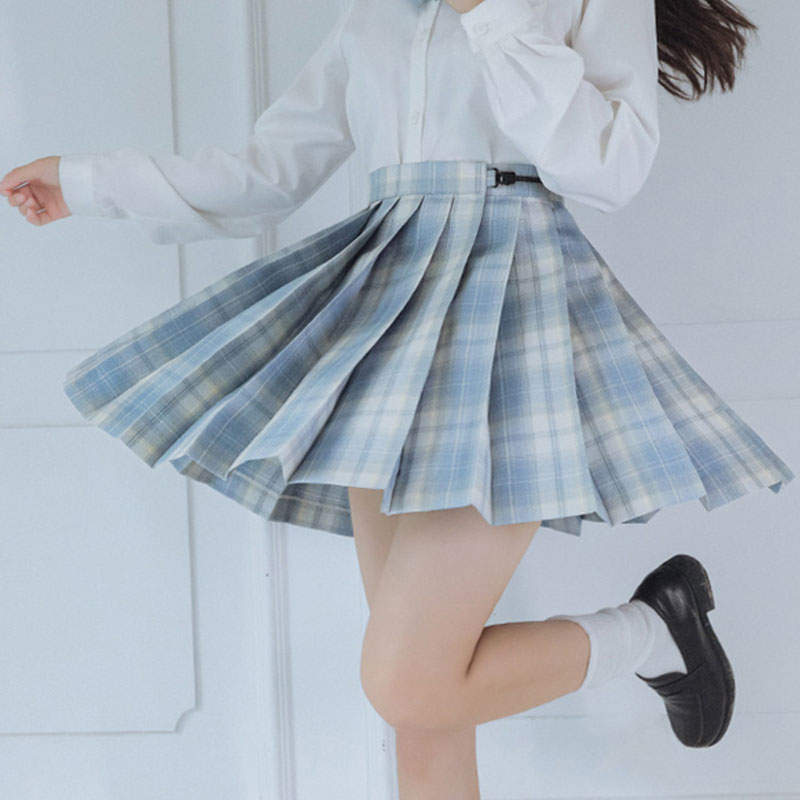 Fly skirts are meant to cinch at the waist and flare out. Typically, these skirts are of a midi length and trend toward more casual styles.
This style gives fly skirts a more youthful feel, making them popular with children and teenagers alike.
A-line skirt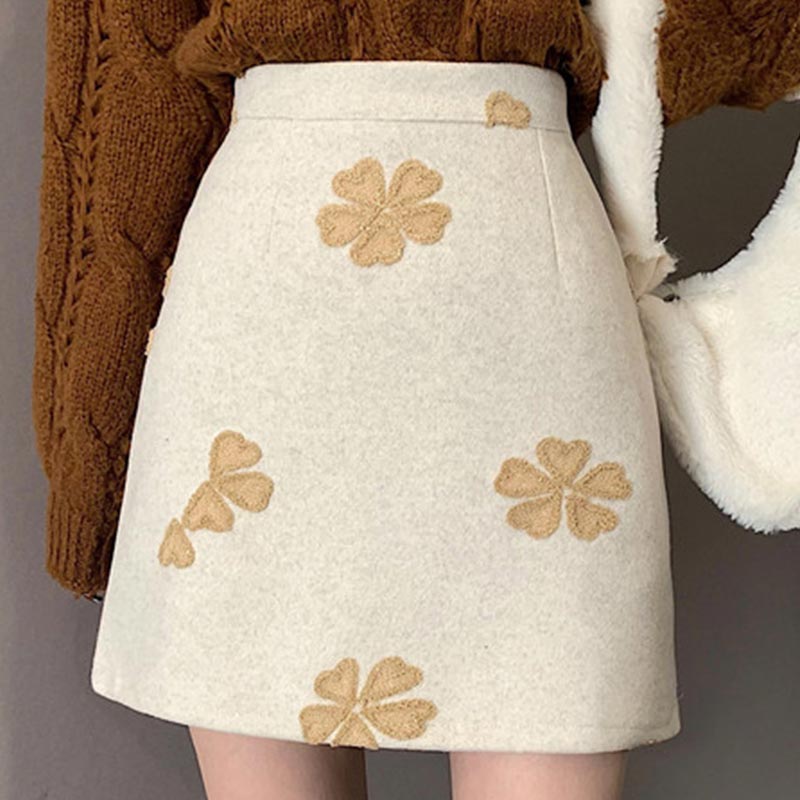 One of the most enduring patterns of skirts, the a-line skirt is elegant and fairly formal. Typically knee-length, the waistline of the a-line skirt is straight, while the hemline gradually broadens as it moves down the skirt.
This skirt was first seen in the mid-1950s and retains its retro feel.
Flared skirt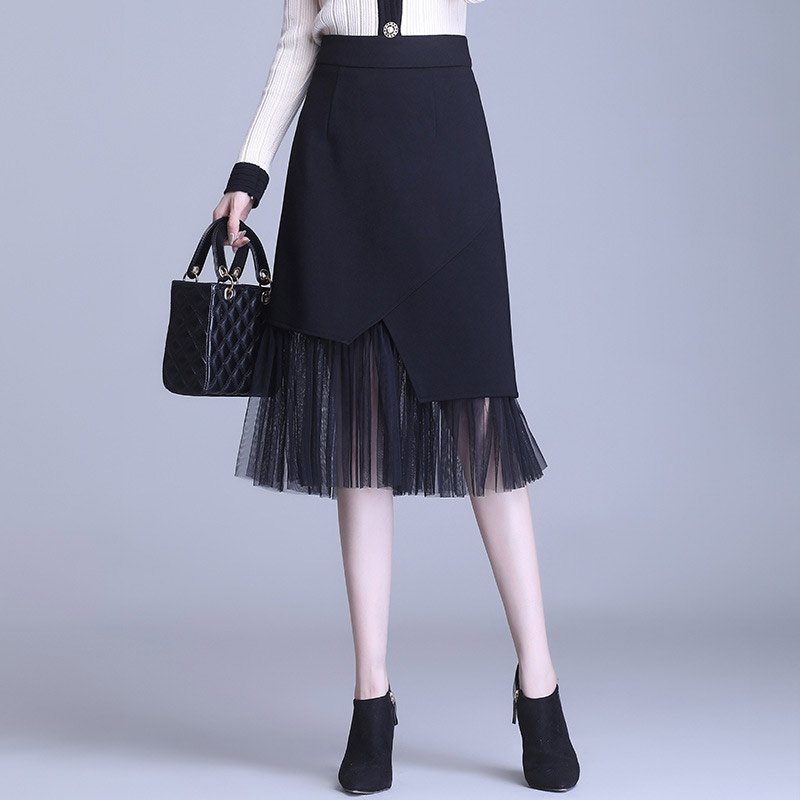 These skirts remain formal while still feeling a bit more fun and youthful.
Consisting of large folds, these skirts typically flare out as the wearer walks. Twirling while wearing a flared skirt causes the folds to flare out, creating an elegant effect. This skirt is ideal for an office or another semi-formal environment.
High waist skirt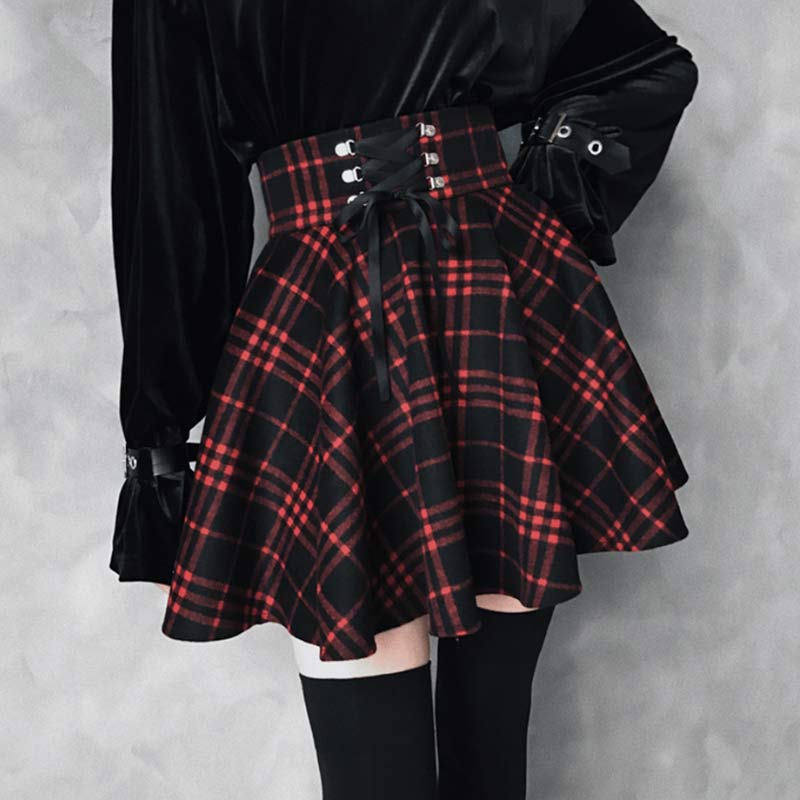 While many different types of skirts can fall under the category of being high waisted, there are a few styles that look particularly good this way.
Because the waistband of high waisted skirts typically rests over the belly button, the skirt's cut must be considered in a way to make this look flattering. Pencil skirts, skater, and a-line skirts are all popular styles of skirts which suit being worn high at the waist.
Maxi skirt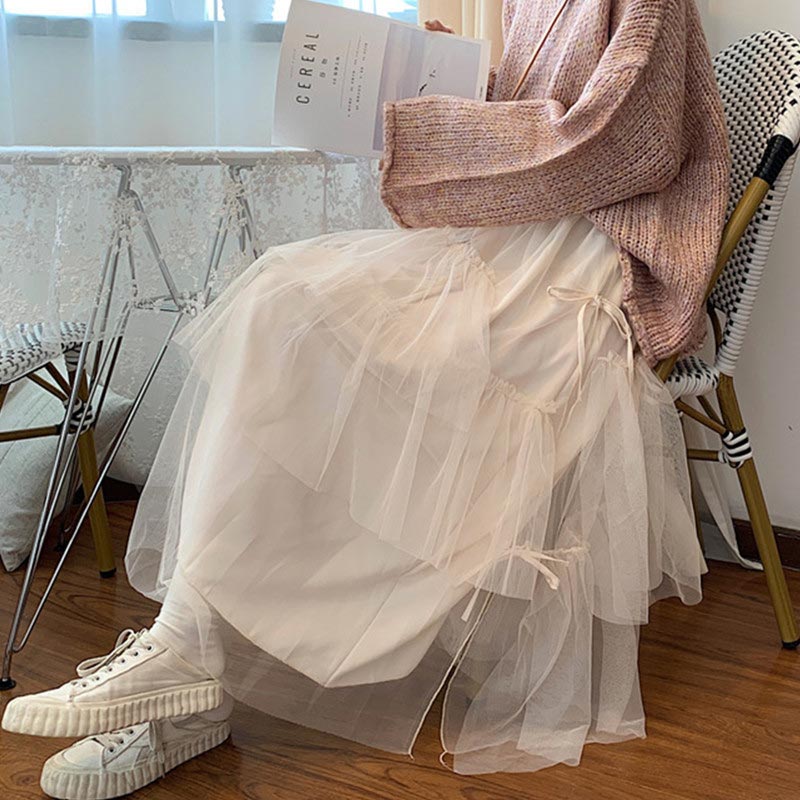 This is one of the most versatile skirt types, as the maxi skirt umbrella is composed of numerous different types of skirts.
Maxi skirts are typically seen in many styles, colors, and fabrics. The key to a maxi skirt is its floor-length, gown appearance. These skirts typically go all the way down to the floor.
Both stylish and comfortable, these skirts give wearers ample opportunity to either dress them up or dress them down for both formal and casual occasions.
Pencil skirt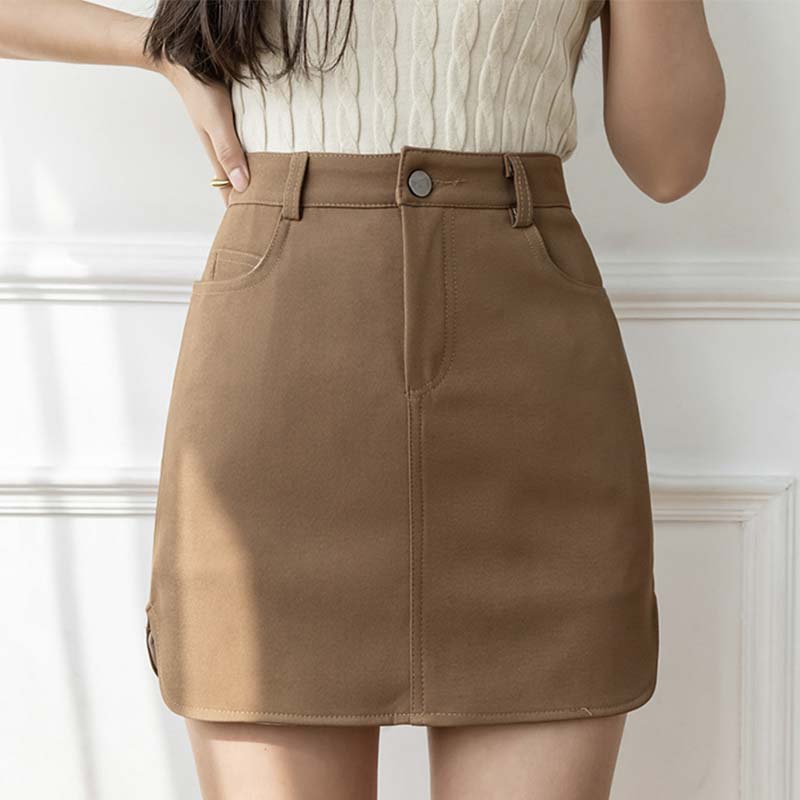 One of the most timeless skirt styles, the pencil skirt is a straight a narrow, formal skirt.
Typically short or mid-length, these skirts fit tightly against your skin while remaining fairly straight. This makes them largely popular in the office and with professional businesswomen.
Layered skirt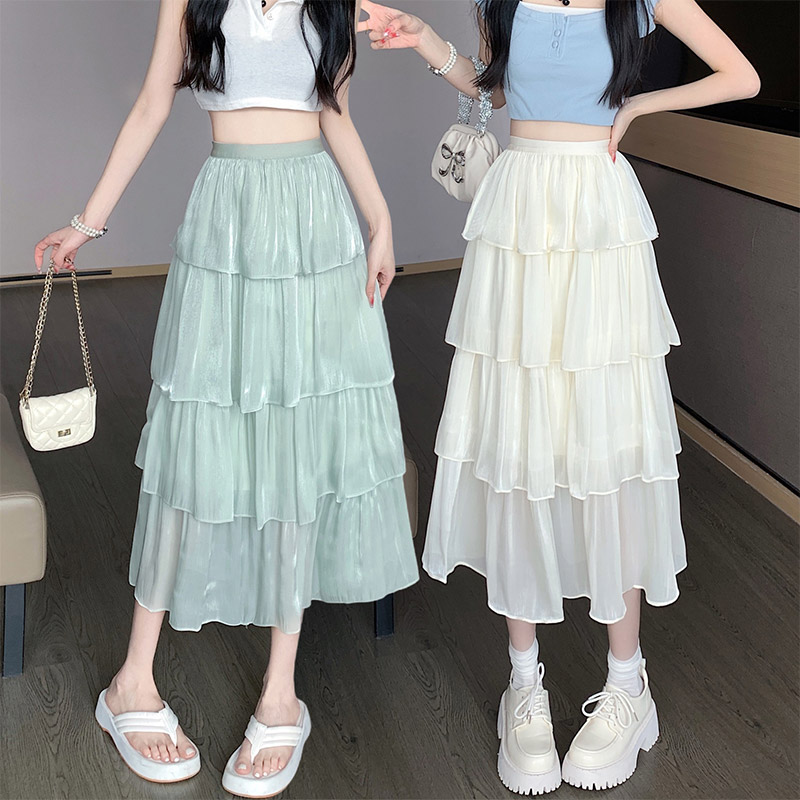 These skirts are a fun way to play with fabric and texture. Typically, layered skirts experiment with utilizing the same types of cloth and colors in different ways, with two or more layers of skirt to experiment with.
These skirts can be long or short, with longer skirts typically comprising of additional layers.
Straight skirt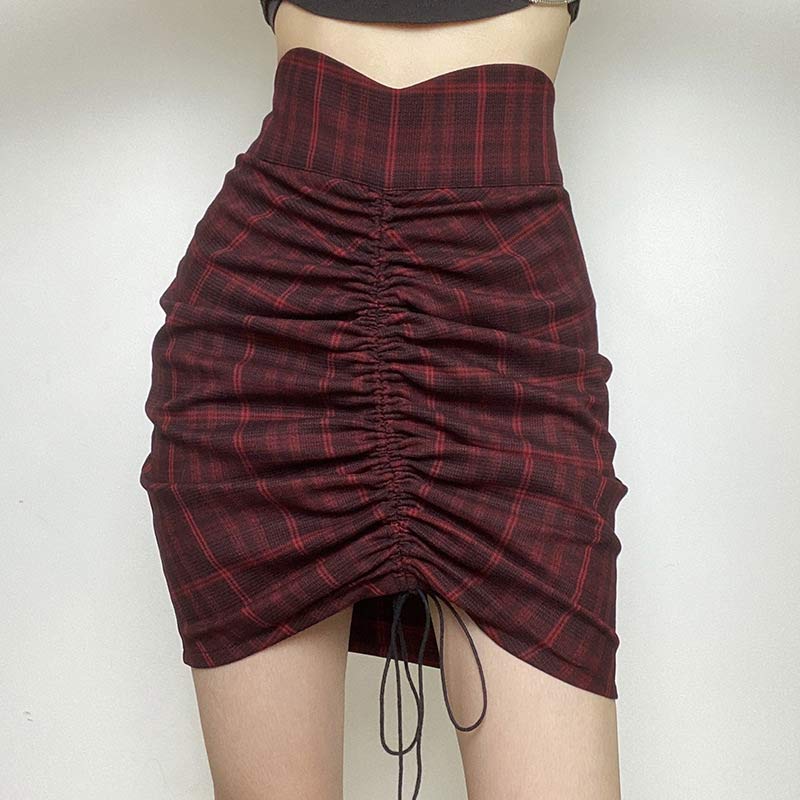 Similar to mini or pencil skirts, these skirts are straight and unrelated. However, they are not meant to be narrow or tight like these skirts and are therefore perfect for a variety of different settings.
From the office to a casual party or lunch, straight skirts are a simple fashion staple.
Circular skirt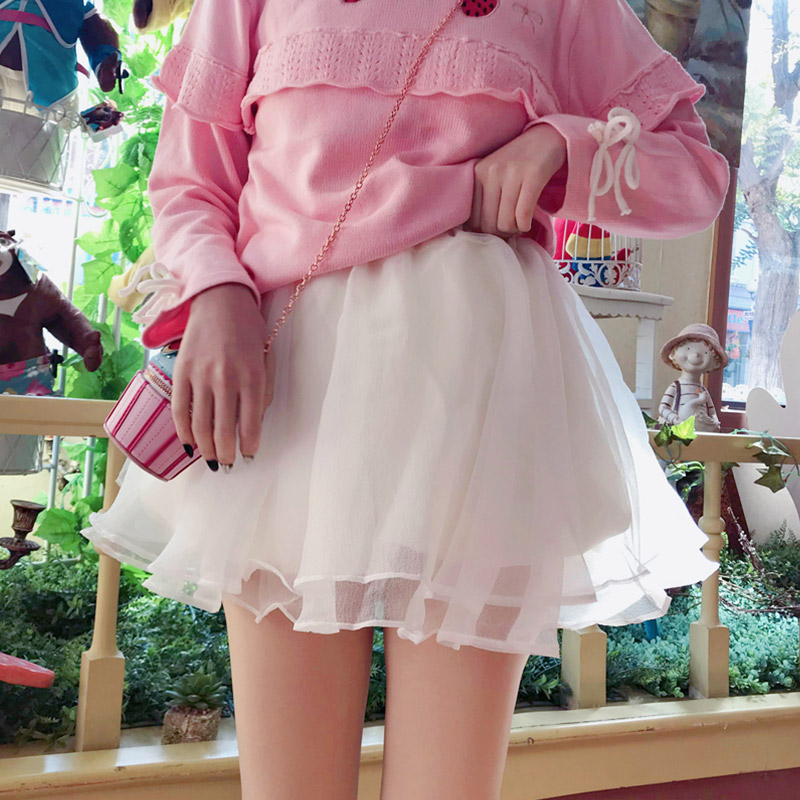 Circular skirts are characterized by the purely circular shape they create with the bottom of their silhouette. Because this is the main trait necessary for creating a circular skirt, the remaining style of circular skirts can vary drastically.
Circular skirts can be both long and short and pleated or unrelated. There is some variance in fabric, but these skirts are usually flowy and breathable.
Sheath skirt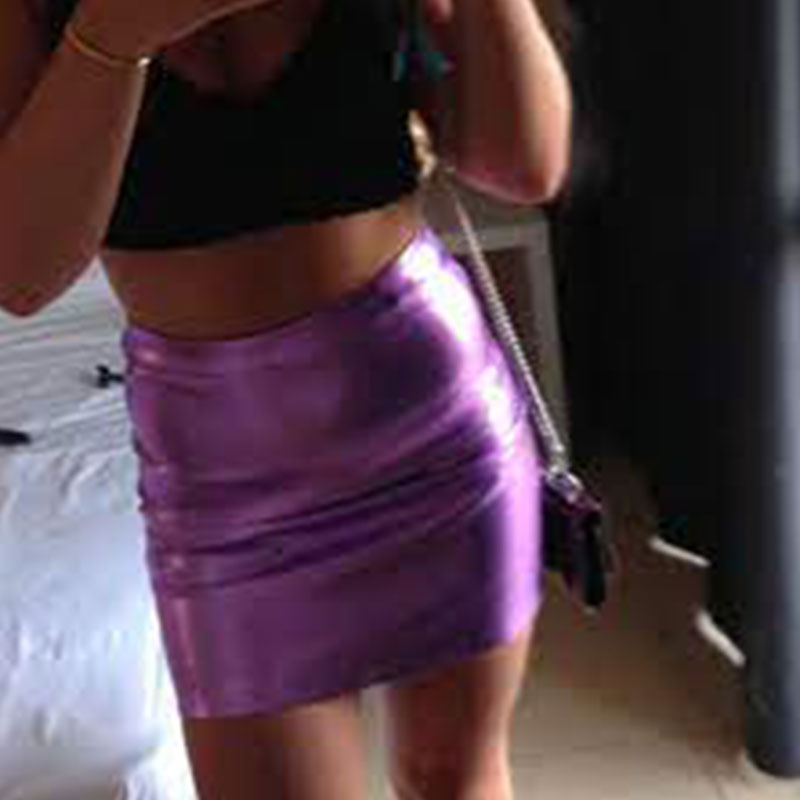 Sheath skirts are an interesting blend of pencil skirts and maxi skirts. These are typically meant to fit snug against your body while remaining longer and slightly less straight than a pencil skirt.
These can come in many different materials but typically have some stretch to them. There is also some variance in length, but the most iconic style of sheath skirt is slightly longer.
Dirndl skirt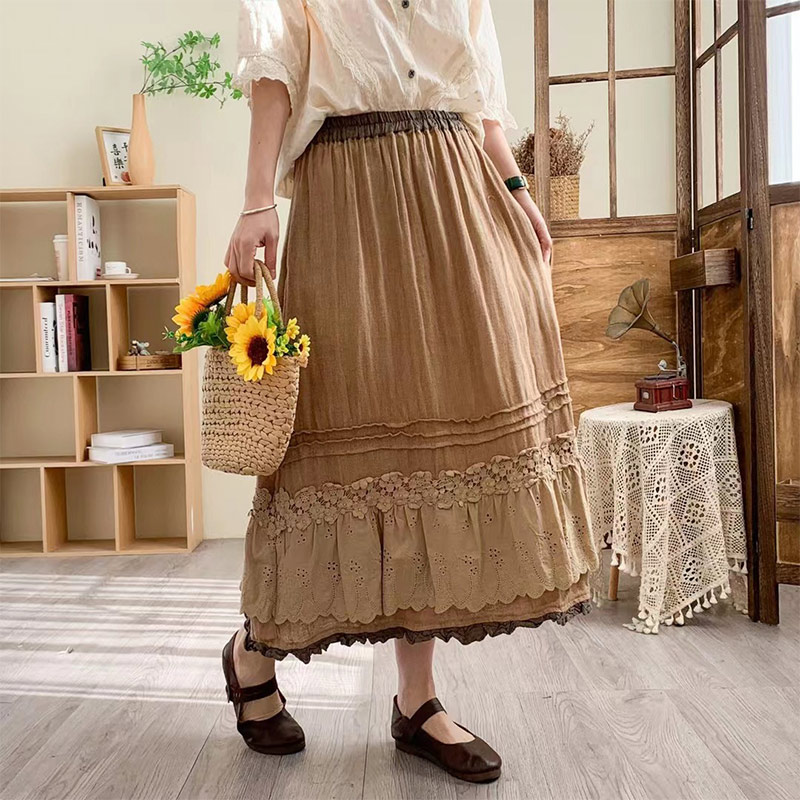 The modern dirndl skirt is derived from traditional German and Austrian folk dresses. This straight skirt is fitted firmly at the waist by a waistband and is also gathered at the waist.
The result is a youthful, flowing appearance that hearkens back to older and more traditional styles of skirts.
5 Different Lengths of Skirts
While some styles of skirts are housed in a fixed length, many types of skirts can vary in length while retaining their style classification. Because of this, it's important to also examine the differences in lengths of skirts and hemlines when discussing skirt style.
Mini length
The mini skirt is defined as a skirt that rests about 3-4 inches over the knee.
Midi length
Midi skirts must fall somewhere between the mid-calf and the knee.
Calf length
A calf-length skirt will fall around the mid-calf, resting about 6-7 inches above the floor.
Ankle length
Ankle-length skirts fall nearly to the floor but leave the ankle exposed. They can either fall right at the ankle or a few inches above. When these skirts fall a bit above the ankle, they give one the impression of being taller and thinner.
Floor-length
A very formal style of skirt, floor-length skirts rest just about 1 inch above the floor. Meant to be worn to formal events, these skirts cover all of your legs as well as most of your shoes.
For a detailed skirt length illustration, please refer to this picture: