How Much Do Colored Contacts Cost?
Jun 01, 2021 by Modakawa
Colored contact lenses are inviting, as they can change the appearance of your eyes.
Colored contacts can change how your eye color looks, or they can accentuate the natural color of your eyes. They are ideal for your daily vision needs, although they can also work if you need to cover up certain things in your eyes. These are available in various natural colors to create the best appearance you can have for your eyes.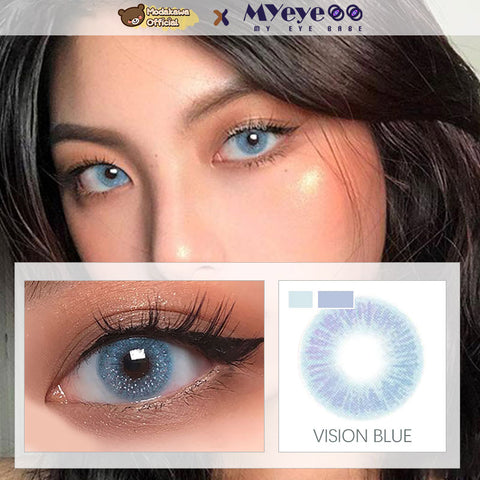 But the unique nature and versatility of colored contact lenses will come at a price. Colored contacts cost more than traditional soft contact lenses, including both clear and blue-tinted models. Some specialty models will cost even more.
You must also balance the cost with the extra effort necessary to ensure you're safely using these lenses. Proper maintenance and care are essential for ensuring these colored lenses can stay safe and functional for your use.
How Much Can You Expect to Spend?
Expect to pay about $9-80 for a pair of colored contact lenses.
The cost will vary depending on whether they are disposable or are for long-term use.
Here are some considerations to see for each type of colored lens:
* DISPOSABLE LENSES: Disposable lenses are less expensive, as they can cost from $9 to $20. Most disposable lenses are available in 1-pair, although some companies can make thirty-day supplies where you would use new lenses each day. These require the least amount of maintenance, which can be convenient for some users.
* EXTENDED WEAR LENSES: Extended wear lenses can go for close to $25 for a pair. You could use a pair for about a week on average, although some companies make lenses you could wear for close to three months. You will require cleaning materials to ensure these lenses can stay comfortable and functional.
* LONG-TERM LENSES: Long-term lenses are more expensive, as they can cost from $9 to $80 for a pair. These lenses are made with more solid materials and need regular cleaning to ensure their safety, comfort, and functionality. Some hard lenses can last for at least a year.
These expenses will go alongside your initial eye exam. You'll require an eye exam to ensure you can order colored lenses that fit your eyes and your vision needs. An exam can measure the strength of your eyes and their curvatures.
You'd also require a second visit to your eye doctor if you experience further problems while wearing colored lenses. The additional consultation will further add to the cost.
Don't forget about the cleaning materials necessary for some lenses. You'll need proper contact lens solutions to help you clean and disinfect your lenses.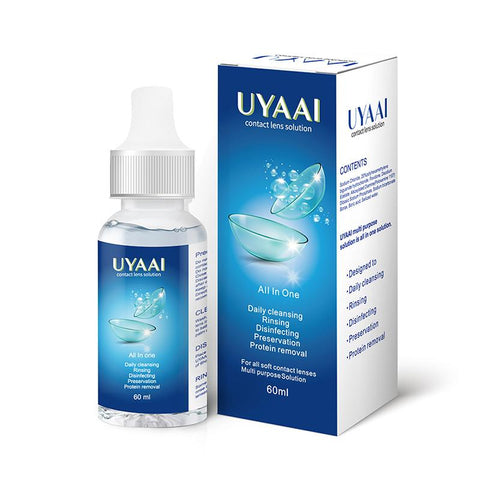 It can cost about $5 to $20 for one bottle. The specific things you'll require will vary surrounding what lenses you wear. Talk with your eye doctor for details about this point to see what works.
The Rule of Thumb for What Colored Contacts Cost
You can expect to pay at least twice as much for colored contact lenses as what you would spend on non-tinted ones. Contact lens companies traditionally reserve more of their manufacturing efforts on standard lenses. They will charge extra for colored ones to make up for the manufacturing process that cuts away from its regular work.
Could You Still Save Money?
You could potentially save money on colored contact lenses if you look at some of the offers available where you buy these lenses:
* Some retailers will offer special rebates on purchases. These rebates can come from the manufacturers.
* Some promotions may include special deals on colored lenses. These deals may only be available to certain customers like first-time buyers.
* Volume discounts are available for some orders. You can save money if you purchase multiple boxes of lenses. For example, in Myeyebb, you can enjoy buy-2-get-1-free,buy-3-get-3-free and buy-5-get-5-free discounts.
Why Do These Colored Lenses Cost More Money?
There are many good reasons why colored contact lenses cost more to purchase:
* Colored lenses need tints to produce their colors. A tinted lens will feature a colored dye built into its body.
* The manufacturing process requires the dye to move to the proper space. The dye must be spread around the outside edges of the lens to produce its unique color. The tone must also be realistic enough, as a solid frame may look unnatural.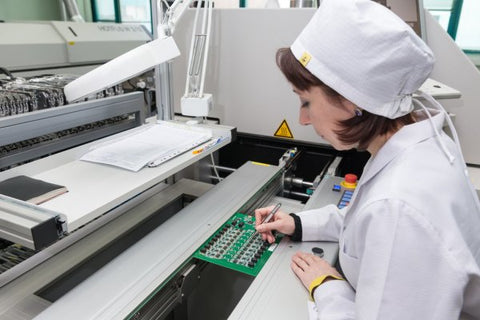 * Research and development costs will vary, but manufacturers must identify the colors people want the most to make a profit on these lenses. They then have to produce dyes that match those colors. Testing is also necessary to ensure these lenses look natural and that the wearers can see fine.
* Companies will need to set aside a part of their manufacturing efforts towards these colored lenses. Since they aren't as popular as non-colored models, they will not be produced as often. A company may add to its price to make up for the specialty production effort.
It is true that some traditional lenses may feature slight blue tints. But these cost less than colored lenses because the tinting isn't as substantial. The tint works for these lenses to help someone see the lens in a storage case, or to help find the lens if someone drops it. Companies tend to make more of these lenses than more elaborate colored ones, hence why those models don't cost as much.
What About More Unique Lenses?
Some colored lenses may cost more than twice the value of traditional contact lenses. For example, a company can make more expensive colored lenses for people with astigmatism.
These lenses require distinct bend patterns that can manage the imperfection in the eye's curvature. The bend must both correct astigmatism and keep the lens from rotating while on the wearer's eye.
The amount of corrective power on one's contact lenses may also influence how much a colored lens costs. A stronger prescription will require extra effort in the manufacturing process.
What About Specialty Tones?
You can also expect to pay more on contact lenses that feature unique specialty tones. For example, you might request a custom color if you need to mask scarring or any deformity in an eye.
A manufacturer would have to manually paint and produce these apart from everything else in its factory, thus adding to its cost. You could expect to spend hundreds of dollars on one of these lenses.
Special-effect or theatrical lenses also cost more because of their unique designs. These lenses are traditionally made for costume purposes, including for Halloween-related events. Many special-effect lenses are sold individually and are placed in secure vials. A pair of these lenses could go for up to $200.
These colors aren't made as often as some of the more common colors you'd find in these lenses. The special effort necessary for producing these lenses will add to their cost.
Safety Concerns to Review
You can always consider colored contact lenses if you're looking for something distinct that can make your eyes look their best. Contact lenses are versatile. Once you find something you can afford and feel comfortable with, you will enjoy what you have to wear.
But you must also watch what you're doing when wearing these lenses.
Review these safety points before you choose to buy colored contact lenses:
* You will require a prescription for contact lenses, even if you are only wearing them for cosmetic purposes. The prescription will help identify how well the lenses can fit your eyes. Poor-fitting contacts can be uncomfortable and may interfere with your vision.
* Colored contact lenses are considered to be medical devices. They must be maintained with care for your safety.
* For cases where you wear disposable lenses, always dispose of your lenses at the proper times. Avoid wearing them longer than recommended, as they may be harmful if you wear them for too long. Check the instructions for your lenses for details.
* Be sure whoever you buy your colored lenses from is FDA-approved. Never buy any lenses from an unauthorized entity or another group that doesn't require a prescription. The FDA requires anyone who sells lenses to ask for a prescription before selling them to someone.
* Every pair of lenses will require a specific cleaning solution. Do not use anything other than that solution to clean your lenses.
* Store your lenses properly to ensure their protection. You can use a clean storage case that separates the lenses as necessary. The case may also include enough room for a cleaning solution to keep the lenses lubricated.
Colored contact lenses are impressive and can produce a unique look. But be sure you know what you will spend on them beforehand, and watch how you use them after your purchase.

(featured image credit: Tsumik)